The Box Art For "Death Stranding" Revealed At SDCC 2019
During a panel at San Diego Comic-Con 2019 today, Hideo Kojima revealed the box art and some other details to his upcoming game, Death Stranding. The artwork itself is already getting buzz and confirms there will be at least two versions of the game. The first looks like a standard edition with the main character Sam Bridges (Norman Reedus) on the cover in his suit. The second one is a steelbook that's more than likely going to be a special edition, featuring Sam covered in black goo.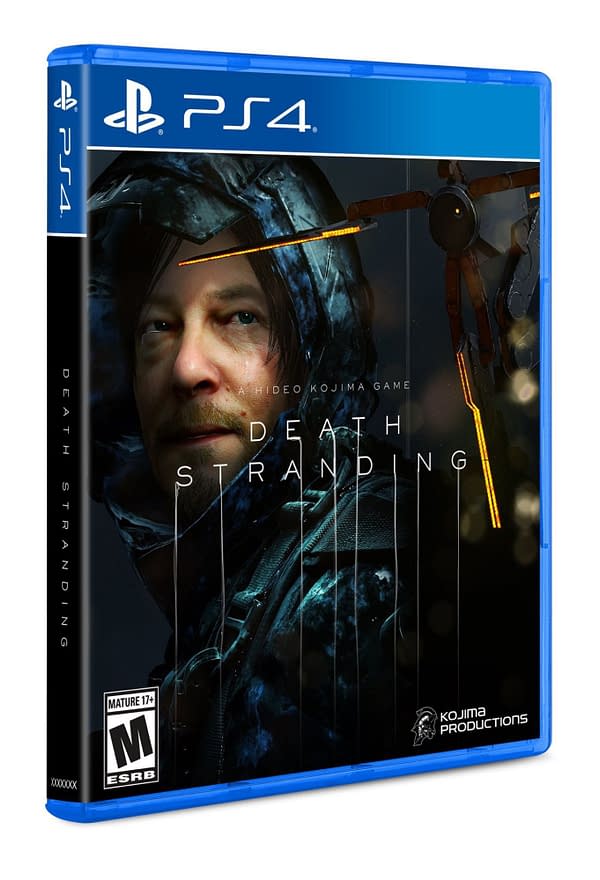 As to the content of Death Stranding, Kojima gave us more questions than answers as he basically said it's not a shooter game, not a stealth game, and not an RPG. This is, according to him, an entirely new genre. Which hey, if that's true and he innovated a brand new way of playing games, that's pretty cool. But since so few people have actually picked it up yet, we have no clue if he's right and revolutionized gaming, or if he's just promoting it like none other. We'll have to wait until November 8th to find out.