The Schyster Deviant has Arrived in GTA Online this Week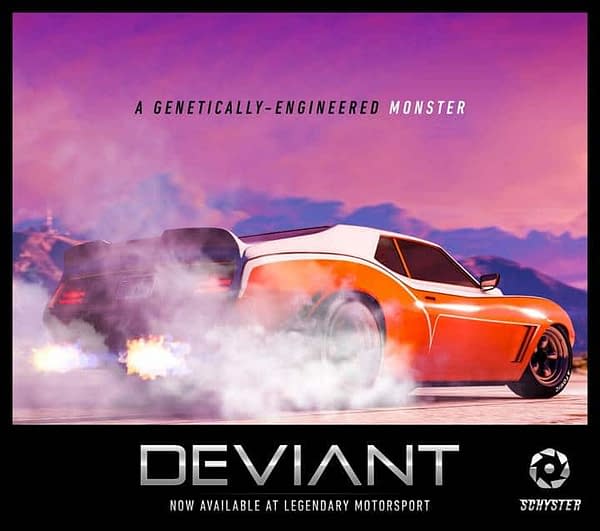 This week in GTA Online saw the release of the Schyster Deviant muscle car and Double GTA$ and RP on the new RC Bandito Races, as well as the Trading Places (Remix).
The Deviant may have been an underdog in the muscle car field way back in the day, but those days are far behind it. The revamped, remodeled and re-engineered Schyster Deviant has returned to the streets of Los Santos and is available now at Legendary Motorsport. To celebrate the release of the Deviant, all players who log in this week will receive a free Schyster T-shirt.
For those looking to boost their GTA $ or RP coffers, double rewards are available on the RC Bandito Races and Trading Places (Remix) missions all week long. Nightclub Managers also have some bonuses in store, as there's a 2X boost on Nightclub Popularity gained from Nightclub Management missions, so you can pack your venue with twice the number of people and rake in Nightclub Income at twice the usual rate.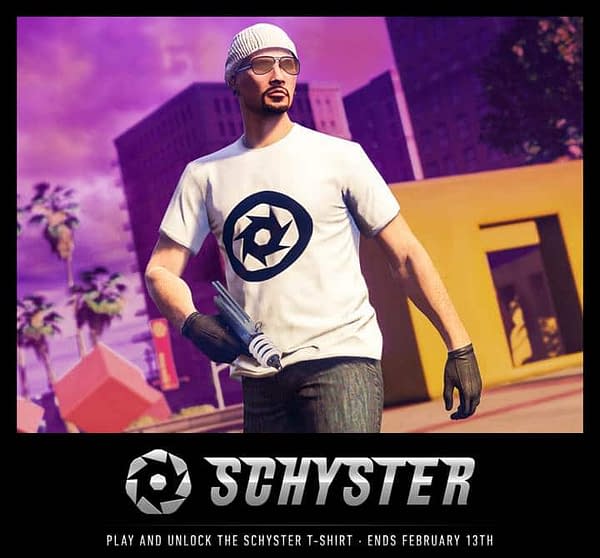 Additionally, successfully delivered Business Battle Crates have a chance of awarding GTA $50,000 along with a hand-picked mix of rare T-shirts from vehicle manufacturers and After Hours DJs.
Anyone who logs in during the weekend all month long will earn an extra GTA $250,000 the following week, with up to GTA $1,000,000 available for the whole month.
This week's discounts include:
Nightclubs & Renovations – 30% off
Nightclub Garages – 30% off
Nightclub Warehouses – 30% off
Nightclub DJs – 30% off
Maibatsu Mule Custom – 30% off
MTL Pounder Custom – 30% off
Pegassi Oppressor Mk II – 25% off
Benefactor Terrorbyte – 35% off
Benefactor Terrorbyte Add-Ons & Renovations – 30% off
Annis ZR380 – 25% off
MTL Cerberus – 25% off
HVY Menacer – 35% off
B-11 Strikeforce – 35% off