"The Sims 4: Discover University" Officially Debuts This November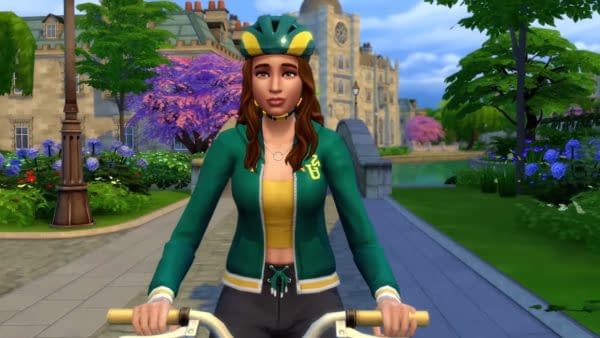 Electronic Arts' latest expansion for The Sims 4 was leaked a bit early. That didn't stop The Sims' team from an official unveiling, however. The Sims 4: Discover University is finally here, and it's hitting PC and Mac next month. It'll follow up with console versions in December.
Discover University will let players take on the collegiate life. Your Sim can attend the Foxbury Institute or University or Britechester, which have wildly varying experiences. What's more, your Sim can live on or off-campus, though Sims that live away from school can utilize bikes to get to and from class, in a fun twist. Those who live at school will get a wide range of additions to the game like posters and mini-fridges to keep things looking interesting.
But your Sims are there to learn, of course, and learn they will. They'll have to write term papers, listen to lectures, and even give presentations. Classes will range from biology to computer science, and they'll affect how the Sims do later on in life.
It all sounds like a pretty good analogue of the real college experience, without all the debauchery. Oh, there are parties to be had in-game apparently, but we all know what really goes down most times in college. If you're interested in sending your Sims back to school, you can do so come November 15. For consoles, you'll have to wait a bit later, until December 17.