Tom Clancy's The Division 2 Info Galore at Ubisoft E3 Conference
Tom Clancy's The Division 2 was shown off at the Ubisoft E3 conference this afternoon. A ton of new info announced, and a new trailer was shown off. The game will release on March 15th, 2019. You can already sign up for a beta right now, and new to this edition of the game will be eight-player raids! That should be ridiculous amounts of fun. Here is the trailer that they showed onstage:
The game will take place in Washington D.C. after a plague has taken the city out. This game will also take place in the summer instead of the winter.
"You are a member of the Division, an elite group of civilian agents charged with being the last line of defense. With DC at risk, it's time to gear up and use your unique skills to take on this new threat.

"Unlike anything before it, The Division 2's Washington D.C. is a 1:1 representation of the real city, making the game world more authentic than ever. The game's map offers up-close-and-personal views of landmarks, natural landscapes, neighborhoods, and enemy hideouts.

"Various factions, vying for power in the wake of the crisis, are aiming to claim DC's future for themselves. Only Division agents are equipped to take on these new threats and protect the civilians that remain."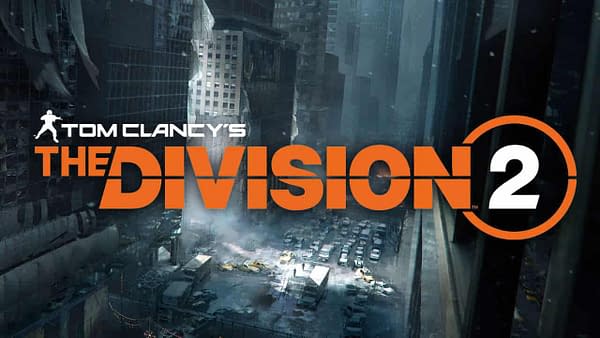 The beta is available for you to sign up for now here. To do so, you have to choose your system of play, then provide your Uplay account. Enter your email and you are all set. This will not guarantee you Beta access to The Division 2, but you have a better shot than if you didn't sign up, right?
DLC content will be handled in three chapter releases as well.
Keep it locked here at BC all week long for all of the biggest trailers and news coming out of E3!