Last night may have seen the major Polish game awards for Digital Dragons 2019, but tonight the focus was on indie games. The Indie Games Gala at Digital Dragons handed out 7 awards, plus some extras courtesy of the show's sponsors.
The first award was based on the Student Talent Showcase, which looked at 10 student games to determine which had the best use of craftmanship and innovation. The panel of five judges, which included developers from 11 bit Studios, local media, and yours truly, awarded the Pixboy Team with the grand prize for the Student Talent Showcase based on their game Pixboy. Indeep Studios received an honorable mention for their "cozy dystopia" Sole Light.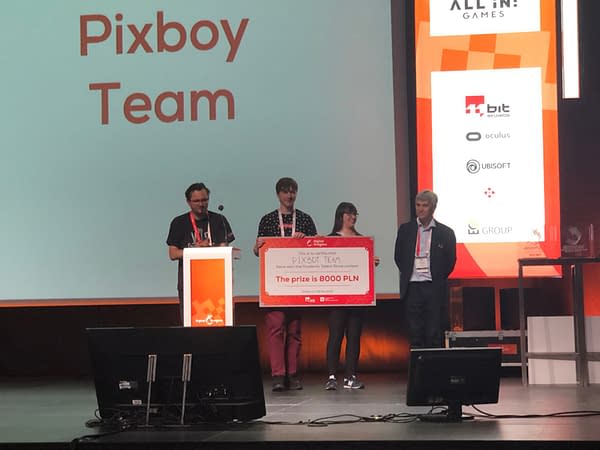 The rest of the awards this evening were given to indie developers for their achievements. Smile and Oh No Studio cleaned up with the Best Indie Award for Tsioque, and also picked up some hardware from AMD and a marketing sponsorship.
The full Digital Dragons Indie Showcase Awards winners include:
Community Vote:
Wanderlust – Different Tales
Graczpospolita.pl Award:
Hungry Baby – Digital Melody
Ustatakowanygracz.pl Award:
Tvgry.pl Award:
Inkulinati – Yaza Games
Honorable Mention:

Hungry Baby – Digital Melody
Shing! – Mass Creation
Trash Sailors
Best Mobile Indie Game:
Wanderlust – Different Tales
Best Indie Game: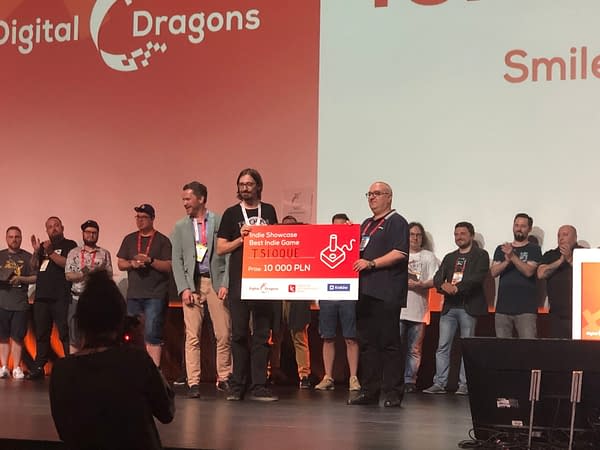 Enjoyed this article? Share it!