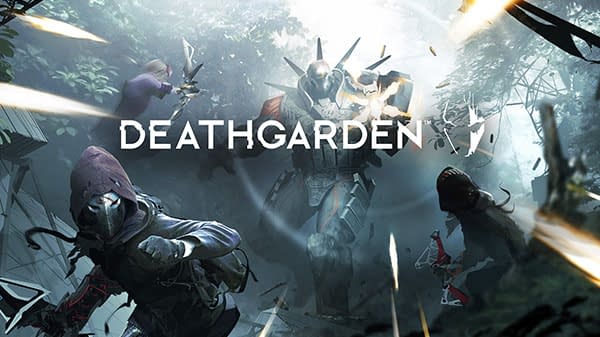 Behaviour Interactive and Behaviour Studios have announced that their asymmetrical multiplayer survival game Deathgarden will be hosting a Closed Beta test late next month. The beta doesn't have an exact date just yet, but we should know more shortly.
Players who take part in the Beta phases, or who took part in the Closed Alpha, will get special reward skins and cosmetics when the game launches. The Closed Beta will feature several changes and additions based on feedback from the Alpha test, including balancing tweaks, new powers, and new weapons.
The changes coming to the Closed Beta include:
Hunter Weapon: Sniper Rifle – Closed Alpha skill ceiling was too low, so the Closed Beta version will see a removed reticle in hip fire, increased recoil, increased initial scope accuracy time, increased accuracy reduction after a shot, and slightly reduced damage.
Hunter Ability: Stun – Closed Alpha Stun had too low of a skill ceiling, so the Closed Beta version will see reduced range (a little bit), reduced duration (a lot), reduced stamina cost to compensate, but with the same cooldown. "The Stun should be a deterrent for Runners, not an easy win button for the Hunter."
Hunter Power: Turret – Closed Alpha version was mostly solid, but the Closed Beta version will see some tweaks like a slightly reduced range.
Runner Improvements – the Closed Beta will see several Runner improvements including improved signs and feedback, a streamlined movement system for sprinting, and additional options for Runner Vambrace Powers.
If you want to sign up for the Closed Beta, you can do so here. More details on the Alpha/Beta rewards and Beta changes are available in the infographic below.
Enjoyed this article? Share it!