Xbox's Phil Spencer Explains Banjo-Kazooie in "Smash Bros."
While it's not exactly hell freezing over, the bear-bird combo of Banjo-Kazooie's inclusion in Nintendo's Super Smash Bros. Ultimate for the Switch was easily one of the most shocking moments of the 2019 E3 during the company's presentation.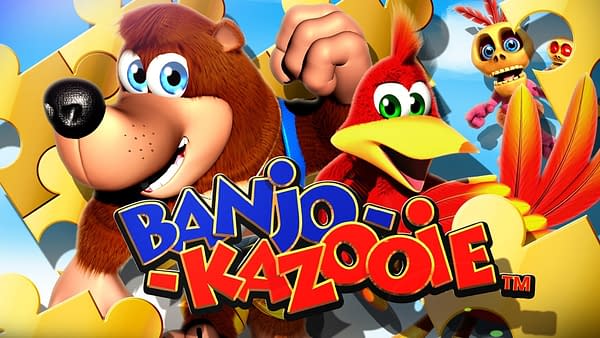 Banjo-Kazooie was originally an Nintendo 64 title developed by Rare when Nintendo still had major stake in the company. Rare was then bought by Microsoft. Rare has since re-released the game for their Xbox line.
Xbox head Phil Spencer had a conversation with Kotaku about how the deal went down.
"The 'how' is not actually that interesting. Obviously we're one of the biggest third-party publishers on Switch, so we have great relationships with their third-party team. And you've seen the ambition they've had with every character that's ever been in Smash and even more. So it was just kind of part of the partnership relationship we have with them."
Spencer opened up about Microsoft's relationship with Nintendo despite being a competitor in the gaming market.
"There wasn't anything kind of CEO-to-CEO that had to happen. People have asked me on social [media]—I'm sure you've seen that—over many years: 'Would I welcome having Banjo in Smash?' and I've always been open to that."
Spencer added Microsoft published games for the 3DS and Switch systems allowing older franchises like Donkey Kong Country to have a continued presence digitally through licensing agreements.
"The licensing relationships between the two companies, they're there and are kind of ongoing. The reason it's not some interesting, deep conversation is because with us owning Rare and the history between those two things, there are a lot of conversations over the years about, 'Hey, we want to do "X" is that okay? I think it's cool that Banjo is going to be in Smash." While you shouldn't expect Master Chief of the Halo series to bust heads with Mario anytime soon, that does open the door for other Rare characters to be DLC options in the future should Nintendo want to further that route, like Joanna Dark from Perfect Dark, Sabrewulf from Killer Instinct, Conker, or any of the Battletoads.
What other Rare character would you like to see in Smash Bros. Ultimate? How about any other characters from other companies? Sound off.