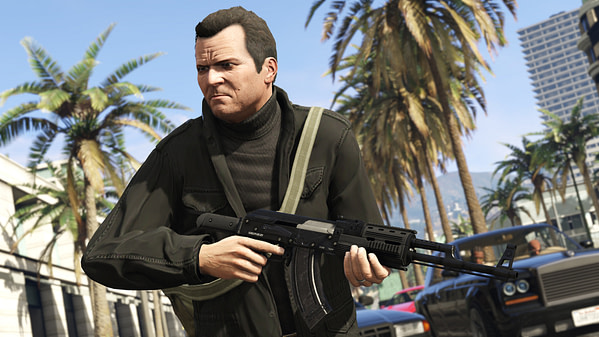 Single player Grand Theft Auto V DLC has long been promised by Rockstar, but it has never quite come together. That surprises me as Rockstar knocked it out the park with The Ballad of Gay Tony for Grand Theft Auto IV and Undead Nightmare in Red Dead Redemption.
Well, according to design director Imran Sarwar, no one is currently working on single player DLC right now. In an interview with IGN (via VG247), he said that all efforts were currently on GTA Online:
Right now our focus is on GTA Online which has exceeded our expectations. We currently have all key members of the team that launched Grand Theft Auto V focused on supporting GTA Online in every capacity.
As for Heists, well, probably don't expect any new ones of those either. Sarwar said:
Heists have been a huge success, and they really revitalized the GTA Online community. Heists encourage people to play together while giving them the chance to earn serious amounts of cash.  However, as we've said before they were also a lot harder to make than we initially thought they would be, and it took us multiple tries to come up with the design that we eventually launched – but we believe and hope it was well worth the wait for everyone. They were a tremendous undertaking and for now we have other ideas for GTA Online that we're working to deliver
That really is a shame to hear. I know a lot of people are looking for a reason to jump back into Grand Theft Auto V, but don't want to invest into GTA Online. Having said that though, Rockstar have to chase the audience and with 8 Million players each week, that seems to be the smart place to focus their efforts. Perhaps sometime in the future…