Users of Twitch Prime are eligible from December 3rd to February 10th to receive a copy of the "Liliana's Legion" deck on Magic: The Gathering: Arena. This deck is blue and black and is a decent preconstructed deck.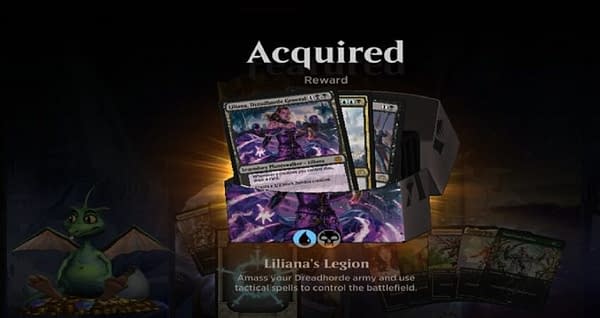 The 60-card decklist is as such:
Planeswalker (1)

1 Liliana, Dreadhorde General
While this deck is by no means ready for the typical Wednesday Brawl session nor the Mythic Championship (which is going on as we speak!), it is a very good beginner's foray into Arena.
In order to access this deck, a Twitch Prime member should click on their "loot" notifications, look for the Liliana's Legion deck, click it, get the 10-digit code, and input it into Arena. Note that simply pasting it won't work; you'll have to input it manually.
For us non-Prime players and even non-Twitch players, we will just have to make do with cracking packs to get good cards like
Liliana, Dreadhorde General
ourselves. Happy hunting!
Enjoyed this article? Share it!