Nintendo has No Plans to Release Skyward Sword for Switch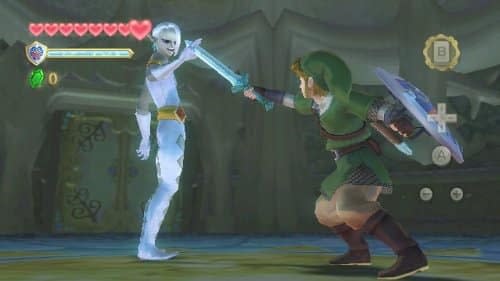 If we got your hopes up on Monday that Nintendo would be releasing The Legend of Zelda: Skyward Sword on the Switch, we're going to have to crush them. After series Producer Eiji Aonuma seemed to tease a Skyward Sword Switch port, the Zelda loving portion of the internet went insane with theories and hype. You know, like the internet tends to do.
However, Nintendo today shot back at those theories by utterly destroying them.
Speaking to Eurogamer, Nintendo announced that they have absolutely no plans to bring Skyward Sword back. Specifically, they released this statement:
At this time we have no plans to release The Legend of Zelda: Skyward Sword on Nintendo Switch.
As Eurogamer pointed out in their writeup of the news, there really isn't much room in there for hope.
Except, of course, to hope that getting enough fan outrage will cause Nintendo to start working on a Switch edition of Skyward Sword. But that's not exactly a bulletproof plan.