It was quite surprising that Wolfenstein didn't get announced tonight at Bethesda's E3 Press Conference. It seemed like a slam dunk, with enough time passed from the last game for a trailer to at least turn up.
Except, while it didn't get any stage time, it seems that the game's title might well have been sneakily announced. When the stream started, this screen showed,listing a ton of Bethesda properties. One of them was unfamiliar and didn't sport a release date. Under the other the Wolfenstein titles something called New Colossus was listed. Take a look: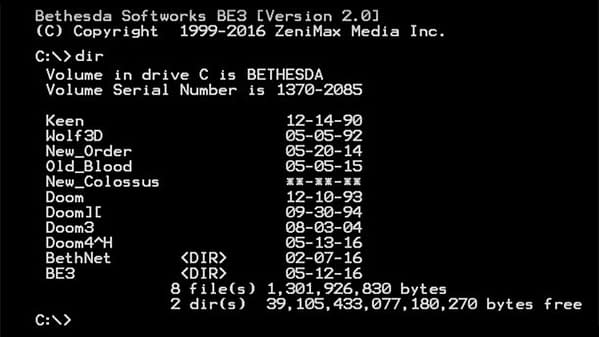 Now, this might not be Wolfenstein, but it seems likely, and it is certainly alluding to something. Perhaps we will see something at Quakecon?
Enjoyed this article? Share it!