As promised, a few details have popped out of SXSW concerning Telltale's Batman game.
It's been shared that the game will launch this Summer, although it didn't clarify anything more specific. A few more details were talked about though to keep you sweet. It was said that the game will be focused on the duality of Batman and Bruce Wayne as you will get to decide if you want to tackle situations as one side of the persona, or the other. Also, don't expect the extended Bat-family to turn up, as Nightwing and the like will be sitting this one out.
No pictures were shared of in game footage, but the art style is described as "a non-photorealistic interpretation of the universe." Whatever that means…
What was shared was this photo of the draft of the first episode though. I'm eager to find out what secrets it holds. Take a look: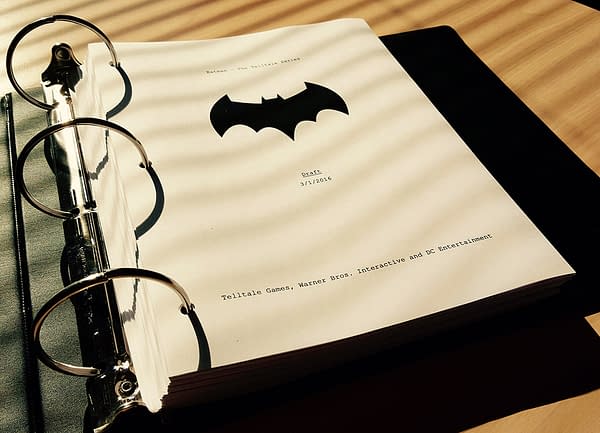 Enjoyed this article? Share it!