The Boss Baby Gets a Mind-Blowing Honest Trailer
Screen Junkies have let the fans vote on which movies from 2017 should get Honest Trailers… I assume that means the ones they haven't already done. Number five on their list is the Alec Baldwin-led animated film The Boss Baby. I remember seeing the trailer for this one and thinking that it might have a couple laughs and that's it. Not really worth seeing. But the Honest Trailer reveals so much more. In this case, DreamWorks might've been better off letting Screen Junkies do the regular trailer for the film, because their version sounds like a mind-blowing experience.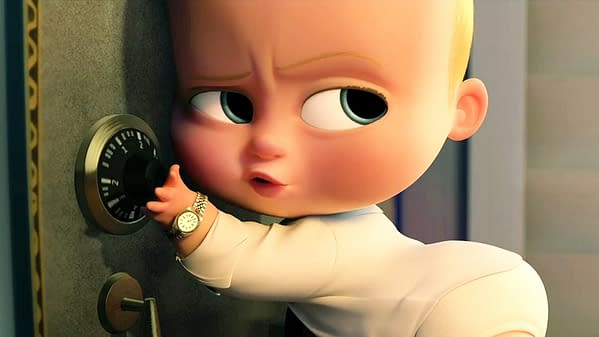 Besides Baldwin, the voice cast in this film is impressive. Steve Buscemi as the basic bad guy, Jimmy Kimmel and Lisa Kudrow as the parents, and Tobey Maguire as the grown-up version of the older brother. All of this is set around the concept that full adult-thinking babies are created to work the war between babies and puppies for the finite amount of love in the world. Its one of those films where you don't know if the story is supposed to be real or just in the kid's imagination, and it seems that the creators of the film might not know, either. There are also some fun Easter eggs to previous Baldwin performances like in Glengarry Glen Ross and Saturday Night Live.
I might want to see this now.