A sneak peek of AMC's upcoming episode of The Walking Dead, Right Hand Man as seen at New York Comic-Con.
In which Negan drags Rick off to his trailer, axe in hand, talking about right hand men.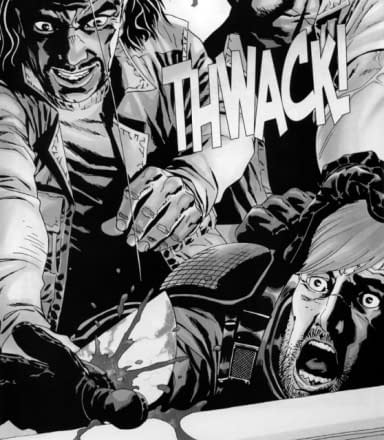 So, yeah, the comic. Will Negan do in the TV show what the Governor did in the comic?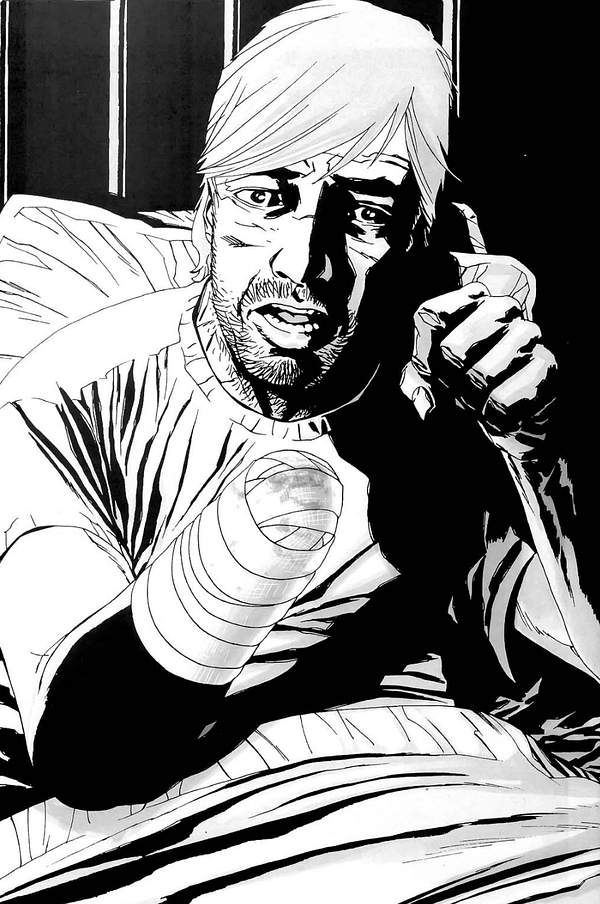 Take away his… right hand?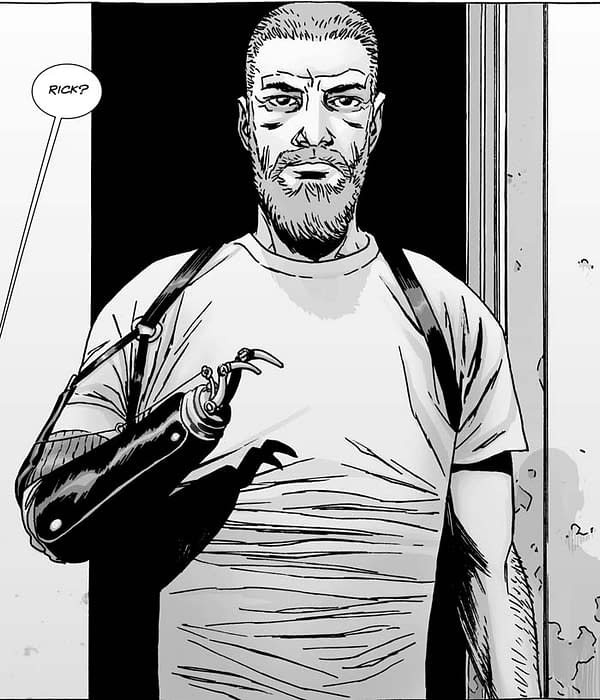 You guys have all read the comic, right? Right?
Except other footage does seem to show him with both hands. Robert Kirkman said they wouldn't do this in the TV show for all sorts of reasons, including practical ones.
Is it the audience that is being taunted instead of Rick?
Now back to your discussion over who is or isn't killed by Negan.
Enjoyed this article? Share it!