Halloween fans have been chomping at the bit for anything from the next film in the series Halloween Kills. Blumhouse is keeping a tight lid on things right now, and it turns out there is a reason for that. Jason Blum explained in a lengthy Q&A with fans over at Fandom that while the film is still set to be released on October 16th, they just don't know what the landscape in Hollywood is going to look like in October. So they want to wait to ramp up promotion on the film until they are sure they can hit that date. That way, Halloween fans aren't given all this stuff, and then no film comes out. You can read his quotes on the trailer and the sequel itself below.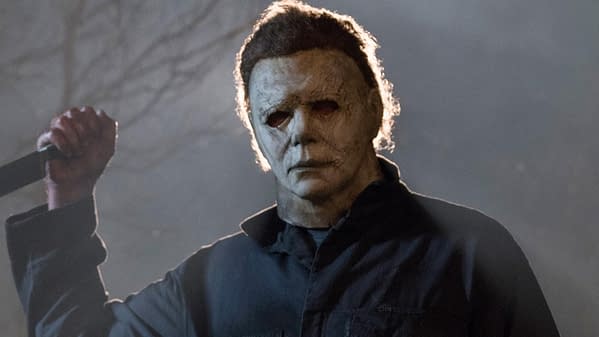 "The reason [a trailer] hasn't come out yet is because we don't know what the world is going to look like in October. Right now, we're still planning on releasing the movie in October, but if there's no way to release it [theatrically], then we're not sure. So we're not going to release the trailer until we really are very sure when people are going to get to see the movie. So that's the hold-up. But we have a great trailer and a great movie, and I can't wait for everybody to see it."
"It's always great, and there's so much love for the franchise. John Carpenter's idea was such a great idea, and it's amazing it's still going on. David Gordon Green's interpretation of the movie with what he did on the first Halloween that we did, I'm really proud of it. I think he walked the perfect line of bringing enough back of what the original Halloween felt like but also making it new, so it was a discovery and worth seeing, and I think he does that again on our second film."
Like anyone else who is a giant fan, I both love and hate this answer. I am dying for some footage from the film, as I loved the version of Michael we got in the 2018 film. He was like a shark, just mindlessly attacking with no remorse, just going from one person to the next. It was precisely what it needed to be. Here's hoping that they continue that momentum with Halloween Kills.
Enjoyed this article? Share it!