Her Universe, Hot Topic Release New 'Captain Marvel' Inspired Line
Her Universe and Hot Topic have partnered once again to create and release a new line of fashion items (jackets, shirts, dresses, accessories) that are allllllll gonna help you go higher, further and faster because they're Captain Marvel inspired.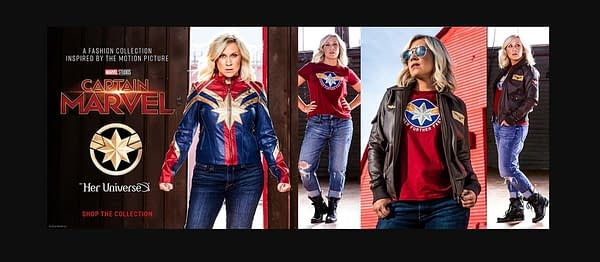 The line just dropped this morning, and you can browse the items on both Her Universe's website and Hot Topic's website.
Some of our favorite items from the line:
The Captain Marvel Star Girls Faux Leather Jacket, available in both standard and plus-sizes (up to 5XL!) via both Her Universe and Hot Topic: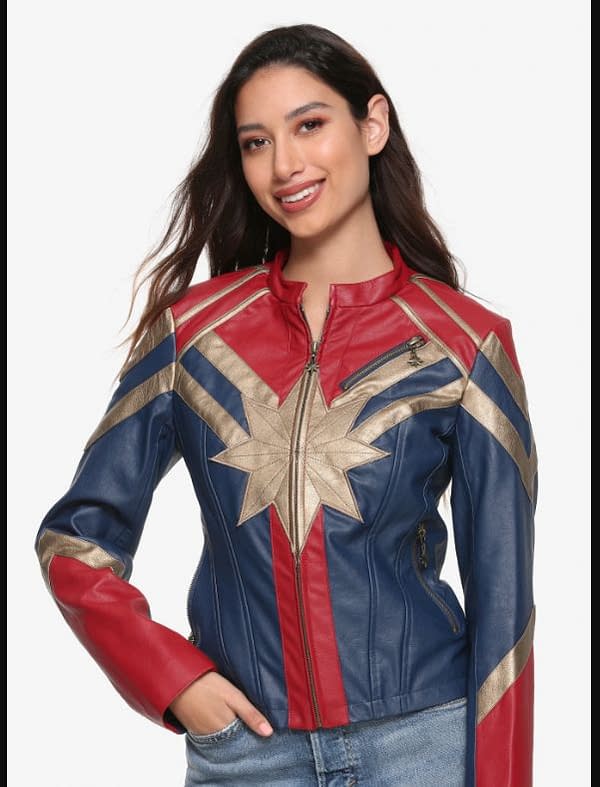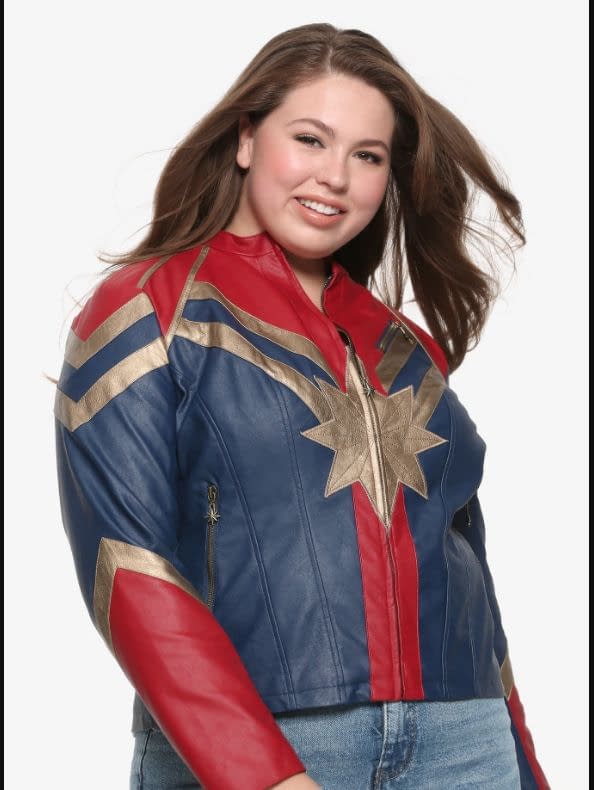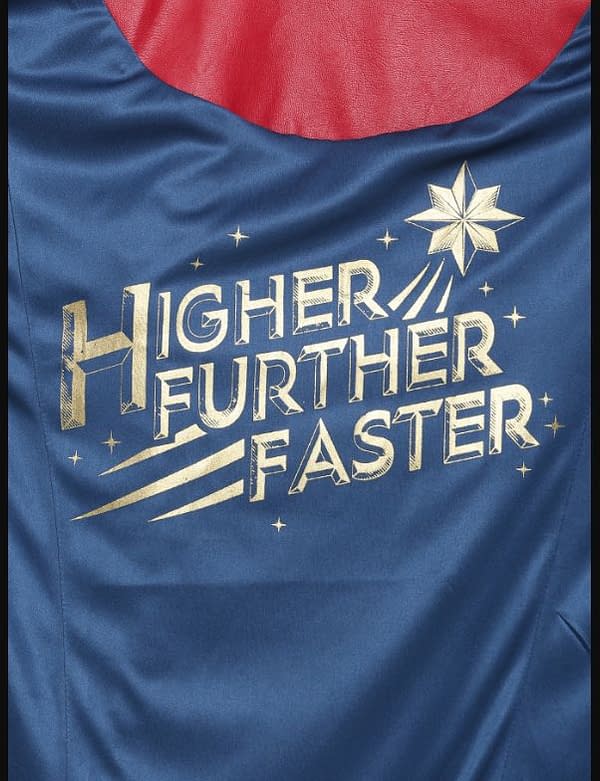 Give it up for one of Earth's Mightiest Heroes, the incomparable Carol Danvers. This red and navy collarless jacket features a metallic gold design based on her Captain Marvel costume. Featuring an antiqued brass tone zipper with her star insignia pull, that matches the three zippered pockets, two on the hips and one on the chest. The lining features "Higher, further, faster" printed in gold with stars.
Over on HT's website, a HUGE collection of shirts and sweatshirts, several featuring Carol's cat Goose, Carol's bestie and fellow pilot Maria Rambeau, and even some Skrull Commander Talos love!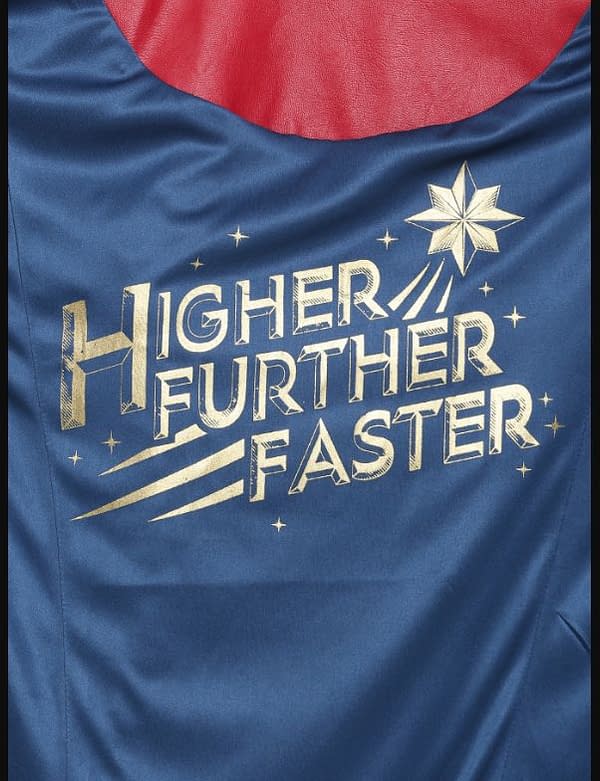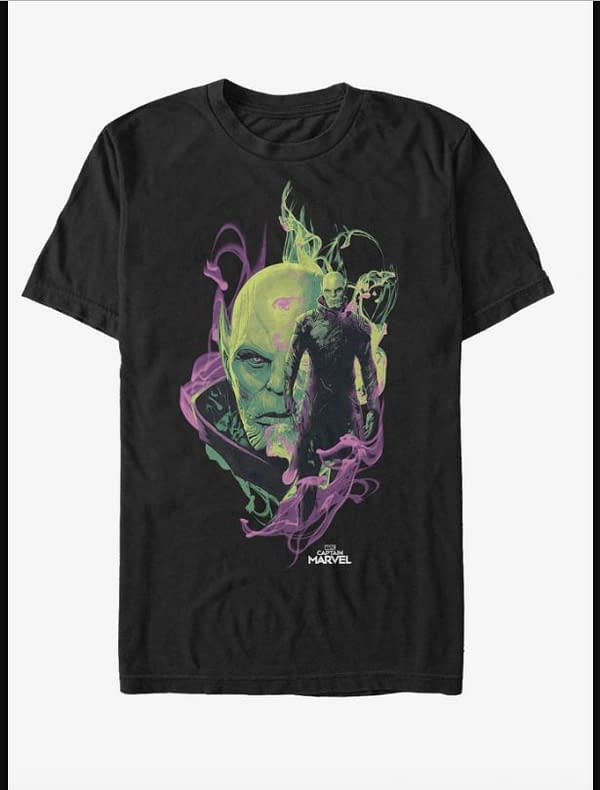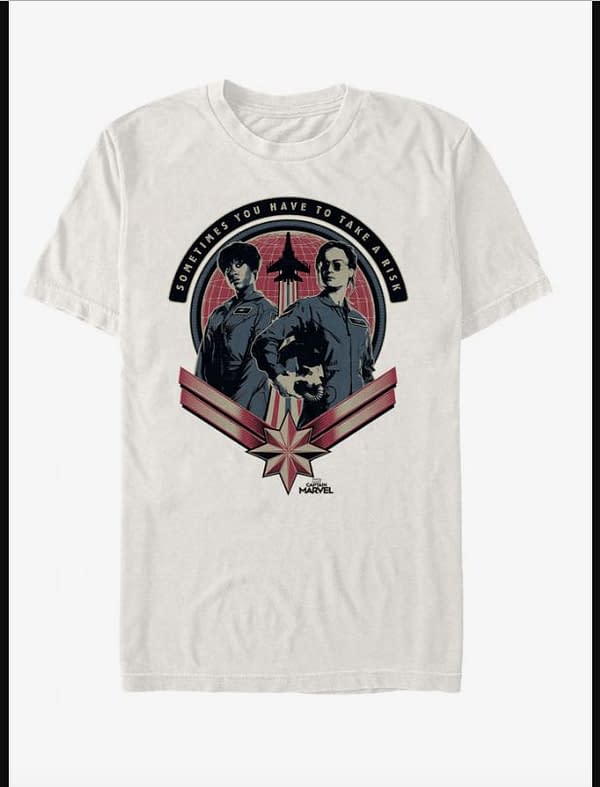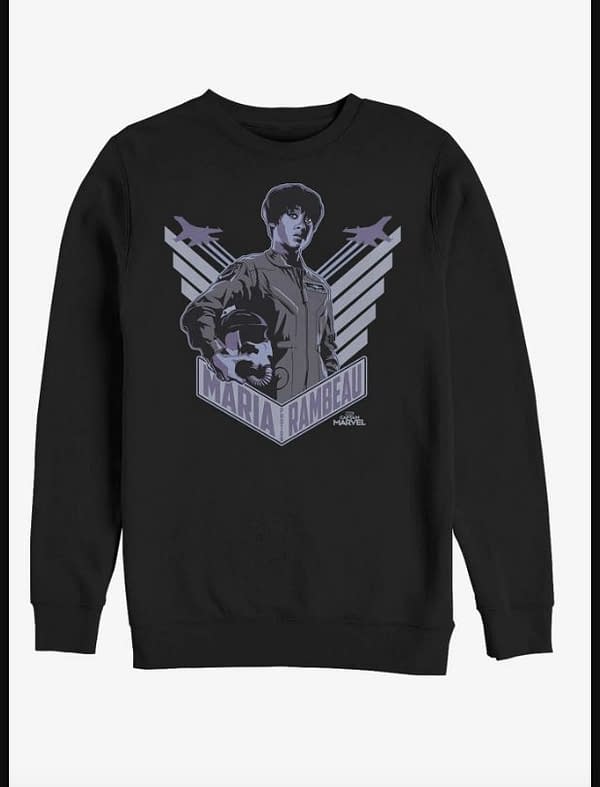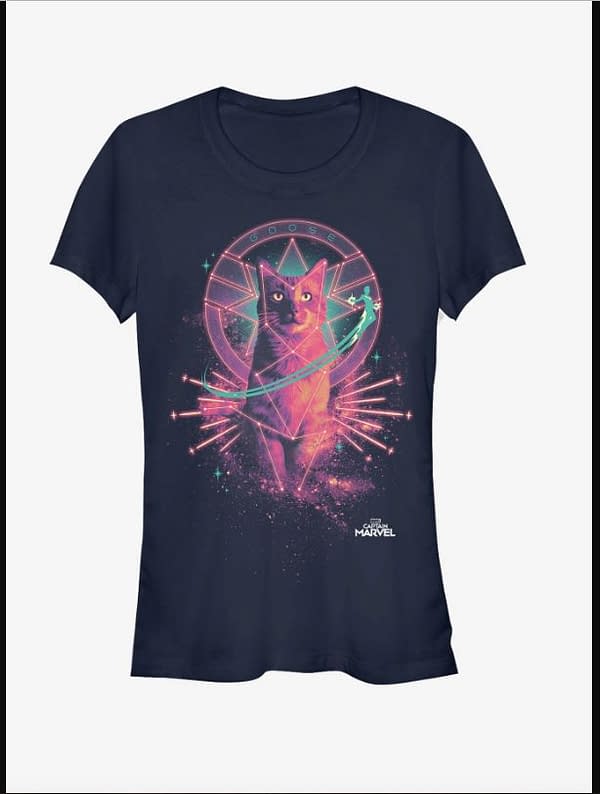 Anna Boden (first female director for Marvel Studios, only took 21 films) and Ryan Fleck are directing from a script they wrote with Liz Flahive, Carly Mensch, Meg LeFauve, Nicole Perlman, and Geneva Robertson-Dworet.
Captain Marvel stars Oscar winner Brie Larson as Carol Danvers, Samuel L. Jackson as Nick Fury, Jude Law as the commander of Starforce (who may or may not have two names), Clark Gregg as Phil Coulson, Lee Pace returning as Ronan the Accuser, Djimon Hounsou as Korath the Pursuer, Gemma Chan as Minn-Erva, Ben Mendelsohn as Skull Commander Talos, Lashana Lynch as Maria Rambeau, Algenis Perez Soto, McKenna Grace, and Annette Bening in as-yet-undisclosed roles.
Captain Marvel is set to hit theaters on March 8th 2019 (International Women's Day), and tickets are on sale now.