Scarlett Johansson Opens Up About the "Rub & Tug" Backlash
Scarlett Johansson opened up about the backlash from the transgender community after the whole Rub & Tug fiasco last summer.
While comments made earlier this year shows that the Marriage Story actress still has some work to do, her newest comments appear to show some growth. The new comments came by way of an interview in a cover story for Vanity Fair. Listen, there is certainly something to be said about Woody Allen but I'm not going to go there.
"I'm not a politician, and I can't lie about the way I feel about things," the actress told Vanity Fair's Chris Heath when it came to her Woody Allen comments a few months ago.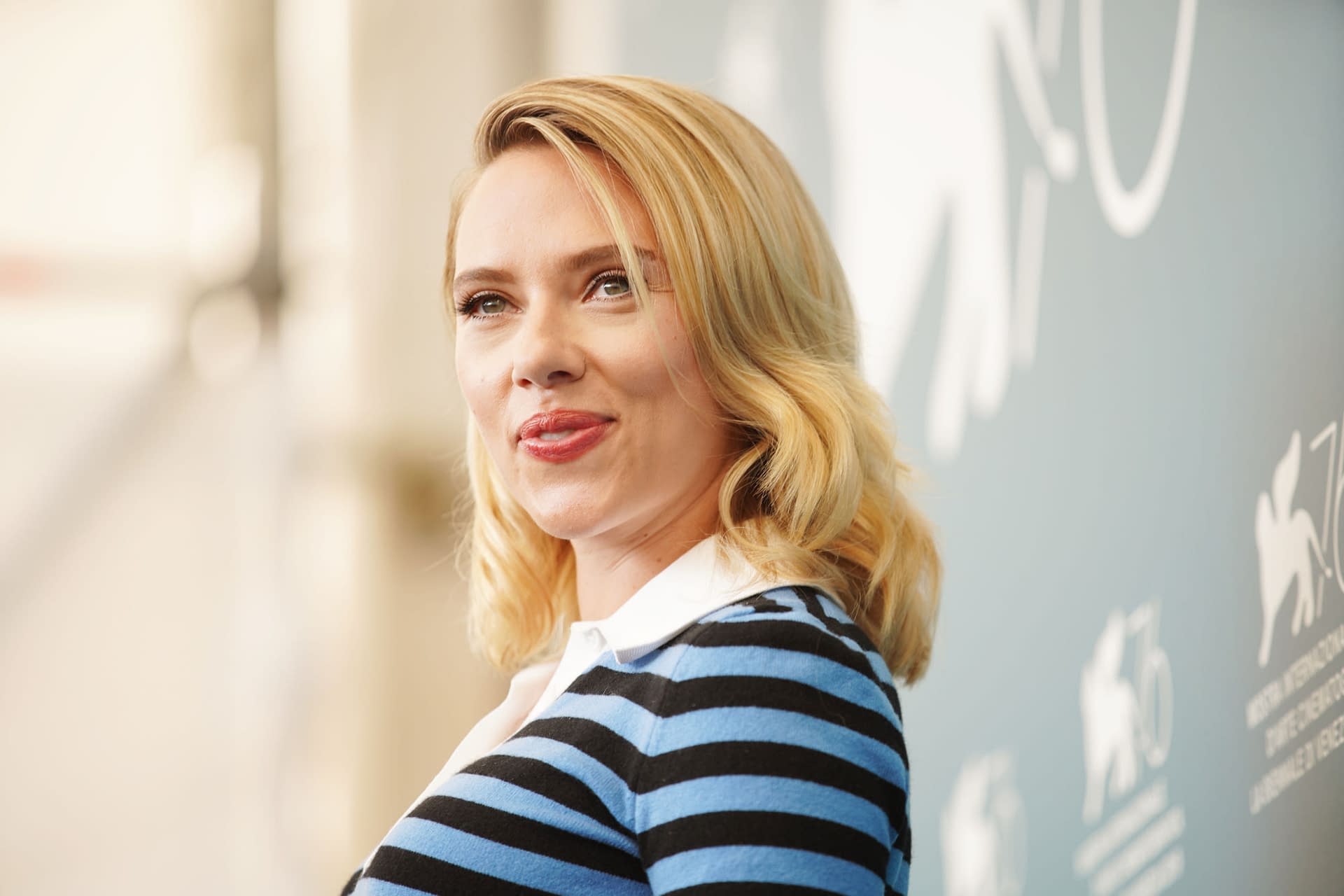 The conversation segues from the longtime filmmaker to that of Rub & Tug. If you recall, the actress was originally attached to star as transgender man Dante "Tex" Gill in a film set in the underground world of massage parlors. When word began to circulate that Gill was indeed transgender, the transgender community spoke out in a backlash against Johansson. The initial statement to the backlash–and I say this as a transgender woman–could not have been more hurtful: "Tell them that they can be directed to Jeffrey Tambor, Jared Leto, and Felicity Huffman's reps for comment."
It's bad enough that the actress has become a meme. But to tell the transgender community in such a blanketed statement that this is purely for awards bait is hurtful. I love Avengers: Endgame, Jojo Rabbit, and Marriage Story but don't tell me that it doesn't hurt to see the actress on screen knowing that she'd rather take away another role from a transgender actor. It hurts. Once upon a time, I wanted to be Scarlett Johansson (and Natalie Portman and Mila Kunis, basically any Jewish actress that was a star). Because of my awards-voting memberships in various groups, I recently had the opportunity to attend an informal conversation for Marriage Story. The actress wasn't there and maybe it's for the best because I would have asked about her response to the backlash and whether or not she thought she grew.
The initial statement led to another backlash. Ultimately, she left the project altogether. Having her name attached as a producer could have meant being able to funding. But after all of her statements, it left too much baggage on the table had she stayed on board in any capacity.
Her comments to Vanity Fair do speak of the growth that I was hoping to see.
"In hindsight, I mishandled that situation. I was not sensitive, my initial reaction to it. I wasn't totally aware of how the trans community felt about those three actors playing—and how they felt in general about cis actors playing—transgender people. I wasn't aware of that conversation—I was uneducated. So I learned a lot through that process. I misjudged that…. It was a hard time. It was like a whirlwind. I felt terribly about it. To feel like you're kind of tone-deaf to something is not a good feeling."
Speaking as someone who felt hurt by her initial statement, I'm glad to see that it was a learning lesson. If Johansson wishes to make up for what happened, she could do a better job to attach herself to projects as a producer and get them financed.