Triple H Says the Secret to WWE's Success is Keeping Things Fresh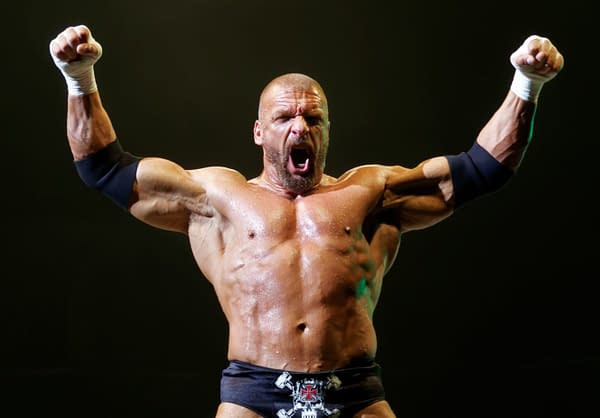 In a recent interview with the New York Post discussing the upcoming WWE Monday Night Raw 25th Anniversary celebration, WWE executive Triple H revealed the secret to WWE's longevity and success.
"That's the secret of the product," Haitch told the newspaper. "It's always fresh. It forces you to change. It forces you to morph, to think outside the box and do new things and create new characters and constantly do things. That's the secret sauce of all this."
As an example of WWE's constant need to innovate, one need look no further than the main event of their biggest show, WrestleMania, over the last few years. In 2015, the main WWE storyline revolved around Roman Reigns' quest to win the WWE title from Brock Lesnar, cementing him as the top babyface star in WWE. Reigns succeeded in defeating Lesnar, though Seth Rollins cashed in his Money in the Bank contract to take the title from him. In 2016, the main storyline was completely different, revolving around Roman Reigns' attempt to overcome the Authority and defeat Triple H for the title at WrestleMania to cement his place as the company's top babyface. In 2017, the WrestleMania main event saw Roman Reigns defeat The Undertaker to claim the title of "Big Dog," cementing his place as the company's top babyface. This year, we look to be heading toward a main event wherein Roman Reigns will once again defeat Brock Lesnar for the title, cementing his place as the company's top babyface.
You know. Fresh.
Speaking of keeping it fresh, Triple H also talked about trotting out The Undertaker for at least one more match.
"I understand why people can't let go of it," he said. "It's a hard thing to say that that would be the end. What he has left? I don't know. We'll have to ask him. That's the beauty of WWE. Wait and see."
Raw's 25th-anniversary show takes place on Monday, January 22.