After the historic first-ever women's Royal Rumble match last Sunday, the future of the women's division in WWE is looking brighter than ever. Stephanie McMahon followed up that event with the announcement of the historic first-ever women's Elimination Chamber, and with Ronda Rousey in the company, could the first women's WrestleMania main event be far behind?
Of course, none of this would be possible without the work put in over the decades by all the female WWE superstars of the past. And also: Triple H.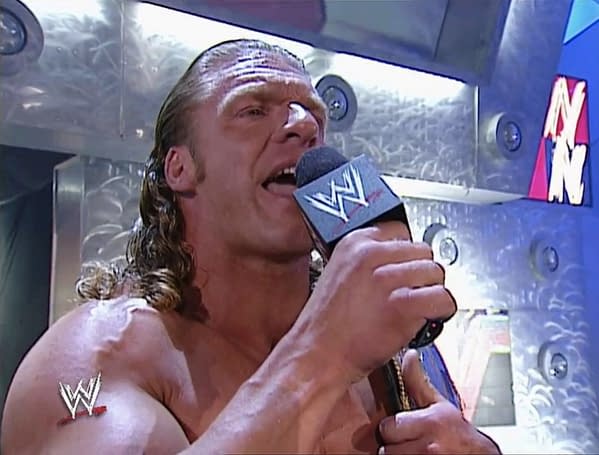 At least, that's what Triple H's wife and fellow WWE executive Stephanie McMahon wanted to make clear in an interview with The Times of India this week.
"In a match in 2015 that lasted all of 30 secs, the crowd started a hashtag #GiveDivasAChance and it trended worldwide for three days," McMahon explained. "And there was call for more athleticism, better character development, better storylines and their voices were so loud that our chairman and CEO Vince McMahon responded."
What followed was the Women's Revolution (TM), followed by the Women's Evolution (TM). And all of that started with Haitch.
"In terms of WWE, [Triple H] started recruiting elite athletes from all over the world, both male and female and he started training them the same way as men, he [provided] the same opportunity to tell stories in the ring, the same as men and what resulted was a huge ground swell of our audience chanting for our women and chanting women's wrestling and 'This is Wrestling' and it really gave rise to the voice of our audience and they knew they could impact the content of our show," she added.
At this point, the only question, really, is who is more responsible for the Women's Revolution: Triple H or Stephanie McMahon?
Enjoyed this article? Share it!