What Does The Founder Of Wonder Woman Day Think Of Batman V Superman: Dawn Of Justice Andy Mangels writes,
Note: This review will be as Spoiler Free as possible, but some plot elements will be discussed.
As a lifetime DC comics fan (and having written for that company in the past), my enthusiasm for BvS:DoJ was tempered with a spotty track record for the director, Zack Snyder, and what appeared to be a relentlessly dark tone. Emerging from the theatre, I felt that Snyder had largely learned from past directorial weaknesses, and that the film was exactly as dark — perhaps more so — as I had anticipated.
Having viewed much of Snyder's oeuvre, I've watched a man whose comic book stylings seem ingrained; perhaps no current filmmaker other than Guillermo del Toro (followed closely by Tarsem Singh) quite "gets" comic book visual aesthetic as well as Snyder. But understanding visual aesthetic and understanding comic book storytelling are two separate matters. Beyond that, Snyder has had missteps: Dawn of the Dead was a crackling remake that showed little direct visual chiaroscuro; 300 was simultaneously homoerotic and homophobic (and subtly racist) in content; Watchmen was a gorgeously faithful adaptation marred by several actors not equal to their parts and a narrative that defied filmic conventions; Sucker Punch was gorgeous but adolescent and chauvinistic in its treatment or mistreatment of women; and Man of Steel was a baffling misinterpretation of an iconic hero that seemed to say "there is no heroic ideal, and any semblance of one must be destroyed."
So, could Snyder correct each of those missteps in BvS:DoJ, not only the largest film of his career, but also the cornerstone for DC's cinematic universe? Largely, yes. The dazzling comic-inspired visuals are absolutely present, almost overwhelmingly so. There is no homophobic or racist content in the film; in fact, the most xenophobic character (Luthor) is not only the bad guy, but clearly mentally unbalanced. The actors in BvS:DoJ are uniformly excellent, and rise to the operatic levels of the story splendidly. The female characters are not only capable, but often the best parts of the scenes they're in. And although there is still almost no semblance of traditional heroic ideal in the film, at least questions are raised as to how and why the "heroes" can both enthral and terrify not only the world around them, but each other.
There are problems in the film. Gotham and Metropolis have almost no visual distinction. The film is so overstuffed that a nap might be needed afterwards to settle the mind and body. The film is disconcertingly loud, absurdly turned up to a Spinal Tap-worthy 11 to begin with, and knocking the dial up to double that for many scenes (for an anticipated second viewing, I might actually wear earplugs). There are too many opening introduction scenes, and too many endings. The frequent dream sequences are distracting and unclear; lit and shot exactly the same as "real" sequences (and in fact, mirrored by later sequences); one doesn't quite know what is real and what is not, especially when only a few are revealed as dreams (one, with Batman and a future Justice League cameo appearance might not be a dream, but a premonition, while another with Clark Kent and a surprise character seems to be reality but most certainly can't be).
BvS:DoJ is ultra-violent, even more so than Netflix's Daredevil series, but like that show, it now at least makes concession to the cost of violence. I don't believe that Snyder had a plan when making Man of Steel to answer the later critics of his use of mega-violence and destruction porn, but he now at least repurposes and contextualizes those criticisms in this film, for both the actions of Superman and Batman. Still, those thinking of bringing young children to the film should be aware that the film earns a very hard PG-13 rating for its violence.
Henry Cavill is more at ease in his portrayal of Superman, though he is still far too reactionary in his actions; he consistently plays defense when he could and should go on the offensive (sadly, the congressional scene where he should have defended himself is interrupted before he could actually talk about any ideals or beliefs he might actually possess). His Clark Kent is the better half here, injecting personality and a bit of levity a few times.
Ben Affleck is an excellent, haunted Bruce Wayne, given far more to do in that role than in most previous Bat-films. His Batman also expresses more emotion than many previous efforts, and the costume designs allow Affleck to act with more than his chin. In this film, Affleck presents a more potent and resonant modern-day Batman than did Christian Bale, and a third-act mid-battle scene between Superman and Batman reveals a parallel between the two that was both brilliant in concept, and allowed Affleck one of his best scenes behind the mask.
Gal Gadot is initially presented as a mystery woman who may or may not be on the sides of the tattered and darkened angels. Indeed, her motivations often remain a bit unclear —even when revealed — but the actress's charisma and charm onscreen are strong enough to overcome that, and her accent and grace are lovely. When she is revealed as Wonder Woman, and joins the battle, she is vital and almost cocky, stronger than either of the male heroes, and even joyful. For those who had fear that she would be mishandled, neither the script, nor the direction, fail the modern interpretation of the character (she is a combination of the George Pérez reboot Diana and modern takes by Greg Rucka, Gail Simone, and Brian Azzarello). Despite the overuse of the shield and sword in licensing (and a promised cape that is nowhere to be seen), Wonder Woman also uses the powers, bracelets, and lasso that longtime fans know well. Tellingly, the film not only has multiple moments that directly relate to the now-filming Wonder Woman feature, but Diana appears to be the commanding voice of reason, wisdom, and compassion in an ending scene. As a side note, Wonder Woman's appearance got the loudest cheers from the assembled audience at a preview screening, proving the character's debut was both handled well, and hotly anticipated.
I will admit that the scenes with Jesse Eisenberg in the trailers filled me with absolute dread for watching his Lex Luthor, but damned if he didn't win me over within his first few minutes of screentime. His Lex is probably the most twisted and darkest of all screen interpretations for the character, and while it is miles away from any other actors' version, he makes the character work. He also accomplishes things that no other Luthor has, and makes choices that are chilling but clearly thought through.
Those looking for ties to the Justice League will find them inserted into the film, though the main cameo scenes are a bit shoehorned in, and Aquaman's debut is shot so murkily that he's barely visible. As revealed significantly in pre-press interviews, there are minor scenes with the Flash, Cyborg, and Aquaman; no mention or hints of Green Lantern or Batgirl/Oracle, as rumored, are to be found.
There are multiple surprises in the film. The Dark Knight comics are not the only major DC storyline to be directly referenced (and the creator of one storyline is given a special thank you alongside Frank Miller in the credits). One shocking moment, especially in current terrorist-warning times, is especially sobering. The abuse of one particular character — and the choice of their savior — is astonishing. And the ending itself, which may be voted as "the story element most likely to be spoiled" in this year's cinematic yearbook, was unexpected, to say the least.
Batman v Superman: Dawn of Justice is the polar opposite of Marvel's filmic joking characters and CGI daytime environs; instead, its characters are often tortured and in gloomy nighttime CGI environs. It's an odd juxtaposition given the history of the two comic companies, wherein DC represented the heroes of light and fantasy, whereas Marvel's were conflicted and "realistic." That the two have chosen these elements to create their movie franchise building blocks is probably related to Marvel's Disney ties, and the popularity of Batman's grim tone for the last three decades of output from DC & Warner Bros.
In all, Batman v Superman: Dawn of Justice is a strong, serious, aesthetically gorgeous and well-acted film. It is also exceedingly loud, nihilistic, and presents an often hopeless vision of heroic characters. Unlike Man of Steel, I plan to see it more than once, in more than one format (it screens with two IMAX versions, 3-D, and traditional), and I expect my appreciation to grow. Would I have liked more sunlight, more hope, more heroics, and less volume? Absolutely. But maybe as Snyder and company wend their way to Justice League, they can begin to address those concerns as well.
Andy Mangels of the Wonder Woman Museum and the Wonder Woman Collectors Club (the largest WW group on internet)
---
---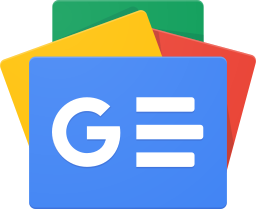 Stay up-to-date and support the site by following Bleeding Cool on Google News today!