Posted in: Current News, Editor's Picks TV News, Movies, Netflix, TV | Tagged: bar, bars, cable, chicago, eggo waffles, eleven, HRL, Jared Saul, netflix, science fiction, season 2, stranger things, streaming, television, The Upside Down, tv, waffles
---
Netflix Calls Closing Time On 'Stranger Things' Pop-Up Bar
Good news, Stranger Things fans! There's a very cool pop-up bar in Chicago's Logan Square celebrating everything Upside Down and Eggo waffles that's currently open and running until October 1st.
But there's some bad news: I strongly advise that if you can make it there then you probably should; and if you do go, you might want to take a lot of pictures. Because there's a very real chance that you won't be seeing it again anytime soon.
Wildly popular Stranger Things pop-up bar The Upside Down received a geek-friendly but legally firm letter from Netflix's legal team insisting that the bar close its run by its originally scheduled October 1st date. The letter also advised the bar's backers to request permission from the streaming service before attempting any similar endeavors. Here's the letter, in all its subtle cease-and-desist glory: "Look, I don't want you to think I'm a total wastoid, and I love how much you guys love the show. (Just wait until you see Season 2!) But unless I'm living in the Upside Down, I don't think we did a deal with you for this pop-up. You're obviously creative types, so I'm sure you can appreciate that it's important to us to have a say in how our fans encounter the worlds we build.

We're not going to go full Dr. Brenner on you, but we ask that you please (1) not extend the pop-up beyond its 6 week run ending in September, and (2) reach out to us for permission if you plan to do something like this again."
Named after Stranger Things's horrific alternate reality, The Upside Down has been a huge city-wide success since opening its doors in August. Fans from across the city have been camping out in long lines just for a chance to try syrup-flavored 'Eleven's Eggos' cocktails, check out the lit-up alphabet wall and lounge on The Byers' family couch. But as great of a time as everyone was having, it was happening on someone else's dime without them seeing any of the profits. The letter from Netflix came when The Upside Down considered extending the bar's run through Stranger Things's second-season premiere and Halloween weekend. At that point, the streaming giant felt it was closing time: they didn't have to go home, but they couldn't stay there. But for The Upside Down manager Jared Saul, there's no hard feelings. In fact, he feels the bar even helped introduce new fans to the show:
"It's been so much fun for us & for fans of Stranger Things & has even introduced the show to new fans here in Chicago who weren't aware of the show before visiting the pop-up!"
---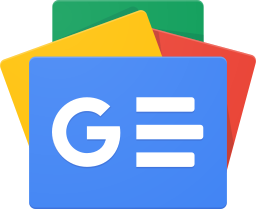 Stay up-to-date and support the site by following Bleeding Cool on Google News today!