Venom Teaser Has Tom Hardy's Eddie Brock Feeling the Burn
Following up on Sony Pictures release of the the movie's first official poster, and now the studio seems ready to introduce film fans to Tom Hardy's Eddie Brock, as the first official teaser for Venom was released Thursday morning. Directed by Ruben Fleischer from a screenplay by Scott Rosenberg, Jeff Pinkner, Kelly Marcel and Will Beall, the film will focus on Hardy's anti-hero Brock and his struggles to make sense of a failed life that gets dramatically more complicated (and deadly) as forces beyond his imagination begin wrecking even further havoc on his life.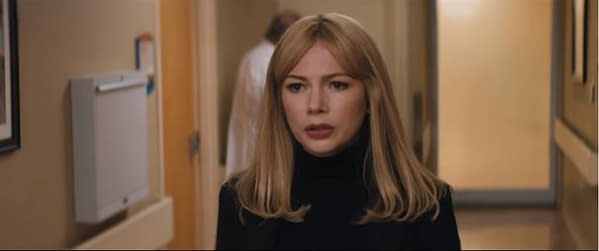 Intended to be the first film in Sony's own Marvel cinematic "universe", the teaser gives us a sense that Fleischer is looking to ground the film in a street-level environment; not looking as "clean" as some past Marvel films has been accused of being. We also get to see the symbiote in its pure (and captive) state; as well as a look at Michelle Williams' Ann Weying, Brock's ex-wife and eventual She-Venom in Marvel's comic book universe. Hardy and Williams are joined in the cast by Riz Ahmed, Scott Haze and Reid Scott.
Here's the first official teaser for Sony Pictures' Venom:
In his original comic book introduction, Brock was a rival reporter to Peter Parker (Spider-Man) whose body was taken over by an alien symbiote that transformed him into the villian/hero/all-of-the-above Venom. Fleischer has said in the past that the film is based primarily on the Venom: Lethal Protector and Planet of the Symbiotes comic book storylines.
"There's a dark element to [Venom] and a wit that has always appealed to me. They become almost a third being, which is what Venom is. There's a famous quote: 'You're Eddie Brock. I'm the symbiote. Together we are Venom.'" – Fleischer
Venom is set to be released by Sony Picture to theaters on October 5, 2018.