Pacific Rim's Rinko Kikuchi Looks to Create the Apocalypse in Westworld Season 2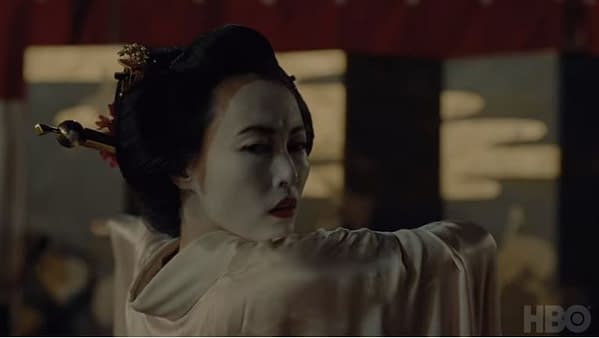 While I'm sure there's a really great jaeger/host joke just ready to be dropped with an accompanying "ba-dum-ch," Oscar nominated actress Rinko Kikuchi looks less interested in jokes and much more interested in creating – not cancelling – the apocalypse. The Pacific Rim actress is set to join the second season of HBO's sci-fi series Westworld as Akane, a geisha character and part of the park's ShogunWorld, the feudal Japan-themed "world" first teased at the end of last season.
You can catch your first look at Kikuchi's Akane – as well as what else is in store for viewers in Season 2 – through HBO's full official trailer for Westworld:
https://youtu.be/sjVqDg32_8s
In the spirit of the series, HBO teased the release of the new Westworld trailer in a very unique way: total television takeover. Regularly scheduled programming on the HBO and Cinemax channels was "unexpectedly" interrupted Wednesday night at 8 p.m. ET with a 15-second teaser, making it appear as if the hosts had taken over the cable giant to announce that the new trailer would drop on Thursday, March 29, at 11 a.m. ET:
The trailer builds upon a growing theme that's been running through the series from the very beginning: that James Delos' (Peter Mullan) intentions for the park run far deeper and far darker than just utilizing it for "public amusement." In an interview with Esquire earlier this month, series co-creator Jonathan Nolan stressed that Delos' "bigger picture plan" will be a running theme through the second season:
"We've left some questions on the table for the second season in terms of what Delos' actual agenda with the park. We know from Tessa Thompson's character, Charlotte Hale, that the theme park aspect of it is not the central moneymaker for them. Which, for us, mapped onto the slightly cynical moment we have in this age in which most of the services we avail ourselves online are free because the companies that are providing them are monetizing what we're doing in other ways that are less transparent."
HBO will be hosting Westworld's second season New York City premiere at the 2018 Tribeca Film Festival on Thursday, April 19, at 8:30 p.m. After the screening, there will be a panel discussion with co-creators, showrunners, and directors Nolan and Lisa Joy; and cast-members Evan Rachel Wood, Thandie Newton, Jeffrey Wright and James Marsden.
---
---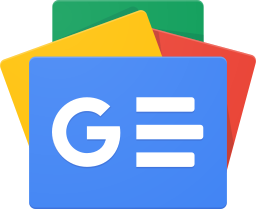 Stay up-to-date and support the site by following Bleeding Cool on Google News today!