SDCC's Friday Schedule Is LIVE
Today San Diego Comic-Con (SDCC) released the schedule of panels and events for Friday, July 21st of the 2017 convention experience.
We shared Thursday's schedule with you yesterday, and you can expect both Saturday and Sunday's schedule to follow suit over the weekend. These are the official listings as posted on Comic-Con International's website, and are for badged attendees of the con. That means if you don't have a SDCC badge for 2017, you can't get into these, so don't be that guy.
The color codes on the panels are purple for retailer based events, blue for all other programming, and yellow-gold for the Comic-Con International Film Festival: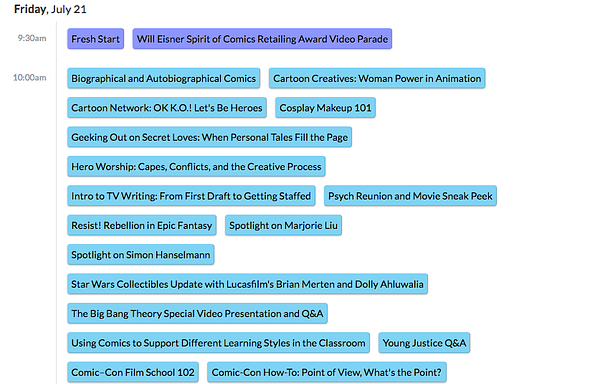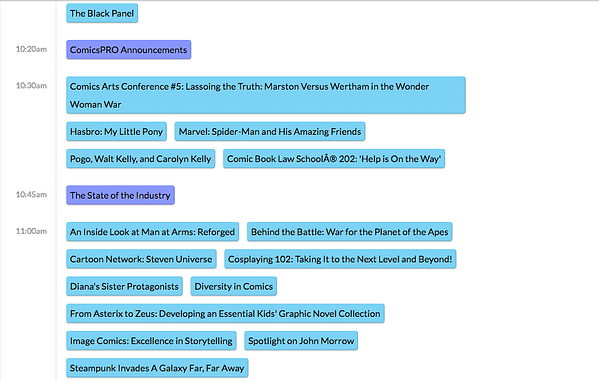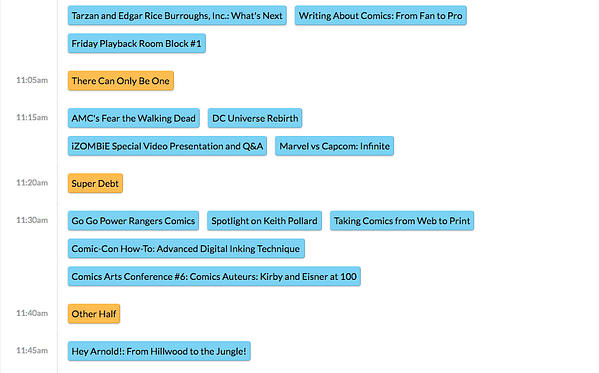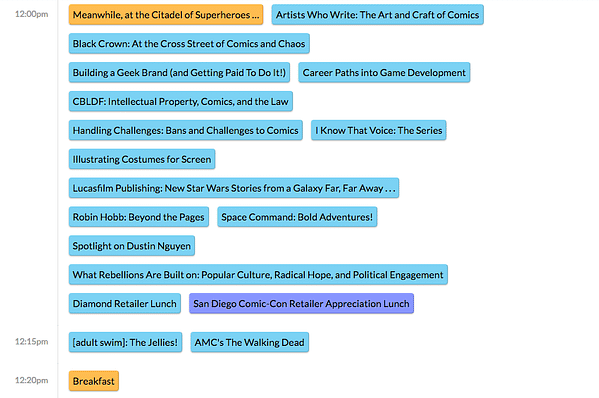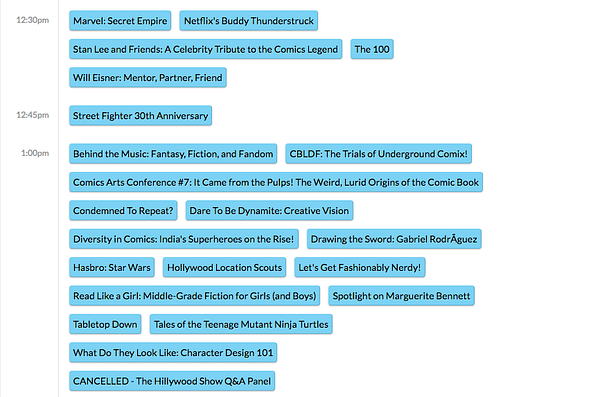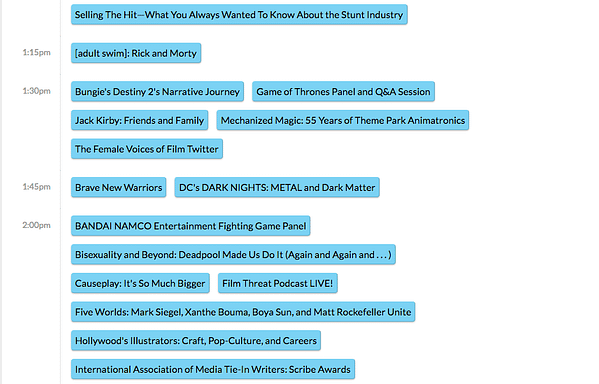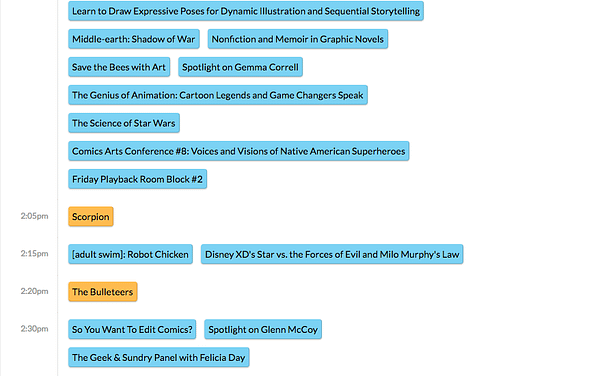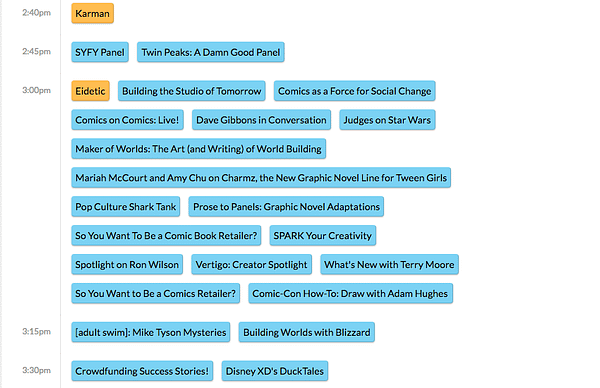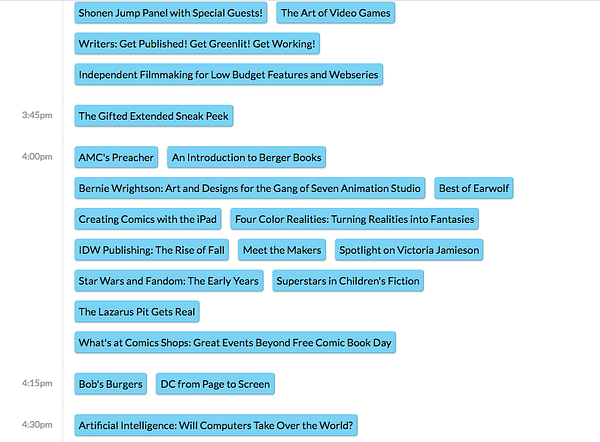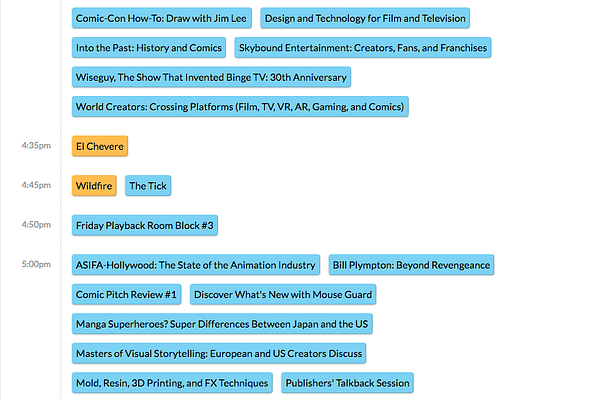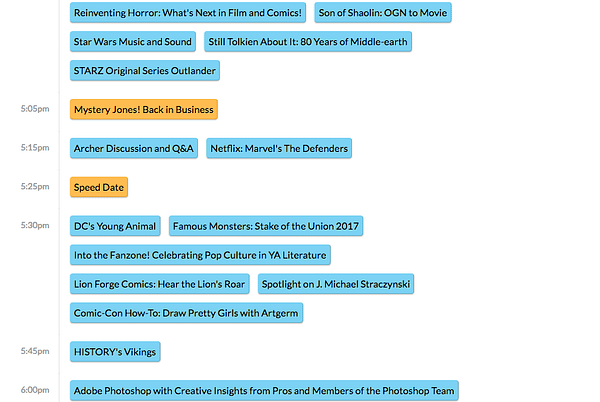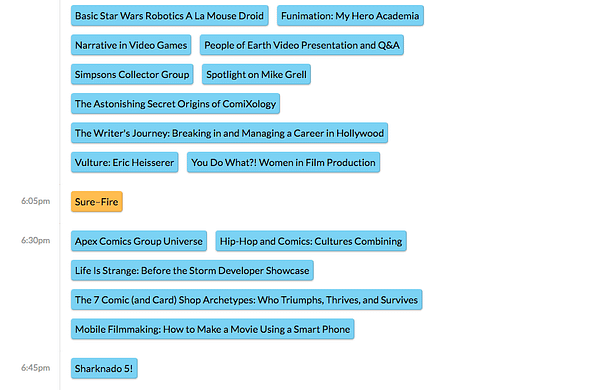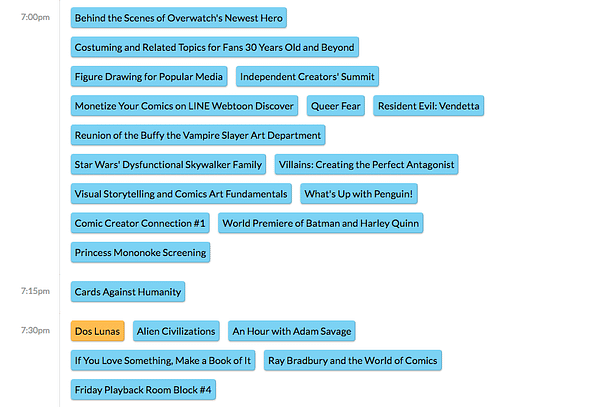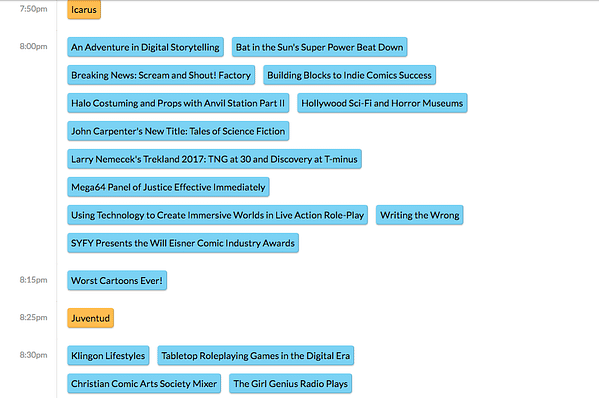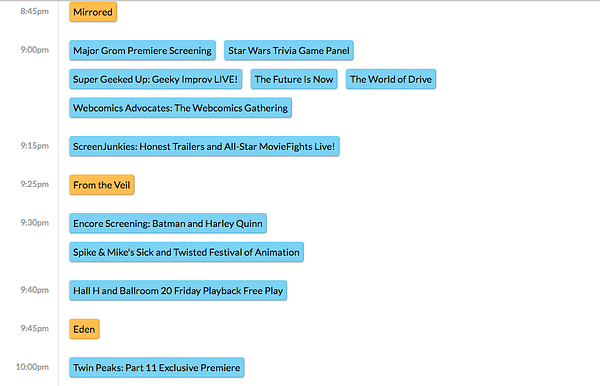 Some highlights here to keep in mind in Hall H:
It's a safe bet that all these panels will include trailer reveals, the Game Of Thrones panel always has a surprise or three planned, same with The Walking Dead.
And over in Ballroom 2o:
The Gifted at 3:45 p.m.: This is the FOX X-Men spinoff series that is getting a TON of hype after the first trailer was released.
Outlander at 5 p.m.: Panelists include Ron Moore, Diana Gabaldon, Maril Davis, Sam Heughan, Caitriona Balfe, Tobias Menzies, Sophie Skelton, and Richard Rankin. We're expecting the trailer for Season 3 to make it's debut during this slot, so fans won't want to miss it!
World premiere of the new animated DC Comics film Batman & Harley Quinn 7 p.m.: If you don't make it into the first screening, don't worry; there is an encore scheduled for 9:30 p.m. in the same room.
If cosplay and photography are more your thing, head over to the Marriott Marquis Room 1 & 2 for "Four Color Realities" to learn more about the stunning book Pat Loika has up his sleeves.
What do you guys think? Any "not to miss" panels on Friday you can't wait for?