The world is still getting ready for LeBron James to star in a sequel to the 1996 classic film Space Jam, but on Twitter, the seeds are already being sown for a threequel that could really elevate the franchise to new levels. That's because the official Twitter account of Looney Tunes has gone all in on the Becky Lynch.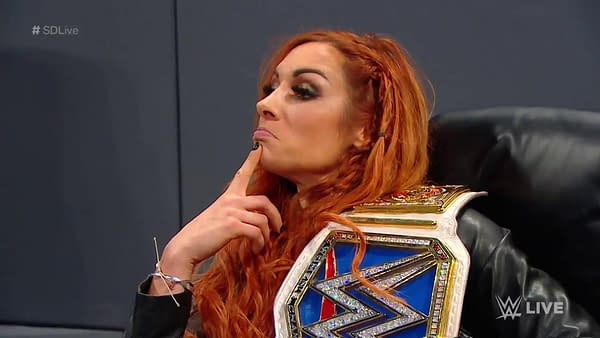 Lynch posted a photo of John Cena in all his hairy glory on Twitter New Years Eve…
— The Man (@BeckyLynchWWE) December 30, 2018
Prompting a comparison to a popular Looney Tunes character, Foghorn Leghorn, which got the attention of the vanity-searching Looney Tunes account…
I'm not, I say, I'm not getting in the Man's way anytime soon… pic.twitter.com/YBXtbBbm6s

— Looney Tunes (@WBLooneyTunes) December 31, 2018
Lynch took the opportunity to take a shot at her probably WrestleMania main event opponent, Ronda Rousey, prompting yet another supportive tweet from the Tunes…
Us after betting on Becky Lynch. pic.twitter.com/TD2UxaEZ7j

— Looney Tunes (@WBLooneyTunes) December 31, 2018
A proud Lynch retweeted the interactions, showing she may be interested in further collaboration. Is it time for the Looney Tunes to enter the world of pro wrestling? There's a precedent, after all…
https://www.youtube.com/watch?v=MQnToZYGAoY
Enjoyed this article? Share it!