"Rick and Morty": I'm a Pickle Gift, Morty! The Pickle Rick Gift Guide
It's safe to say that Pickle Rick has dominated the pop culture landscape since the Rick and Morty episode aired. The season 3 episode took the internet by storm, and two years later people are still talking about it. The episode even won a Primetime Emmy Award. So naturally, there's a lot of merch out there. And we've picked out the best of the best.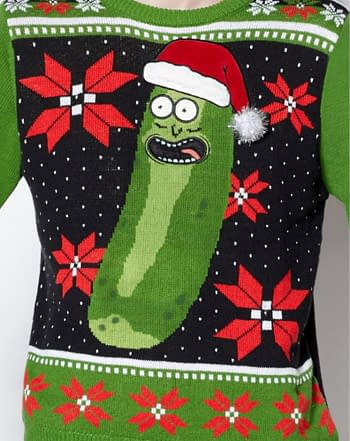 Just in time for every Ugly Christmas Sweater party or bar crawl. On the front is a festive Pickle Rick, with light-up poinsettia's around him. You'll absolutely be the talk of your party.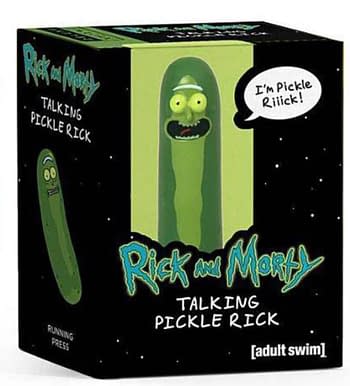 Need something to keep the Jerry's away at work? This talking Pickle Rick is perfect for your desk at work. We can't guarantee your boss will appreciate it, though.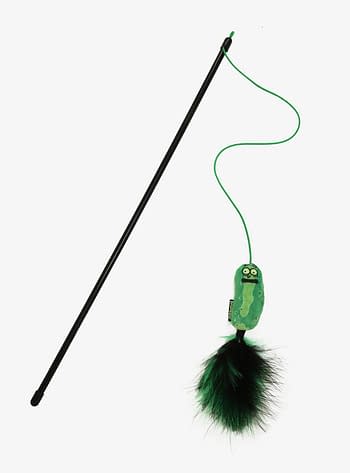 Face it. Your cats love Rick and Morty. Maybe more than you. You should buy this for them. They'll be chasing that pesky pickle down for days!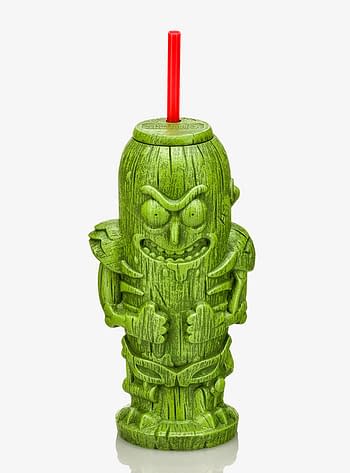 If you're not drinking pickle juice from this, are you even a fan?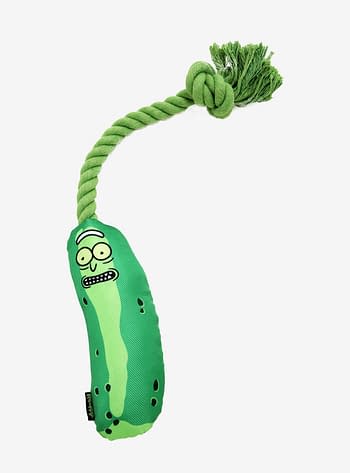 Who knew that Fido would love Rick and Morty too? Don't leave your dog out of the Pickle Rick love, you monster.
The weather outside is frightful, but you'll look so delightful in this hat. This hat is perfect for those bitter cold days!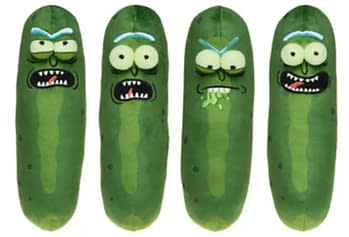 A Pickle Rick for every mood. Funko has answered our prayers.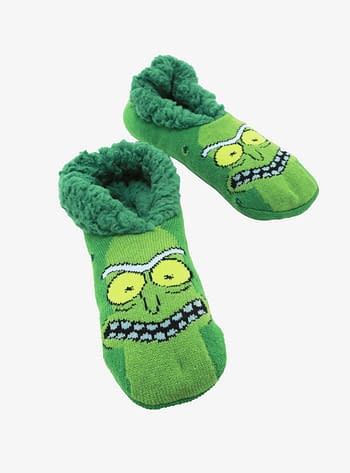 Staying indoors this winter? You'll need these slipper socks to keep your feet nice and warm.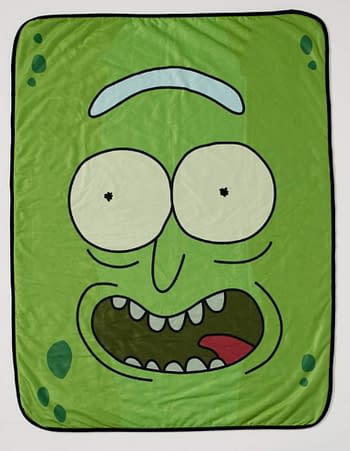 What goes perfect with fleece slippers? A fleece blanket! You'll be coordinating in no time!
Need a cooler way to show off your love? This stylish Pickle Rick shirt is perfect for you. Plus, it has a pocket!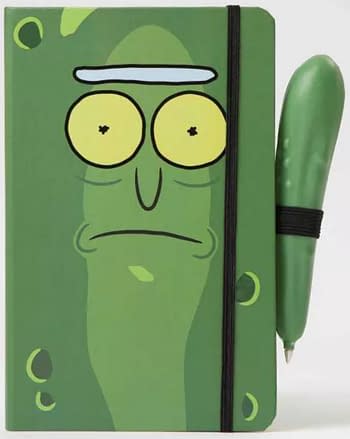 You need a place to jot down all your evil genius ideas. Plus, it has a cool pickle pen.
Throughout the month we'll be bringing you more gift guides, perfect for everyone in the family. You can check out our Disney Parks gift guide here! Keep your eyes on Bleeding Cool for more nerdy gift ideas.