Torrid Launches New Betty and Veronica Line for Fashionistas Everywhere
Betty and Veronica have always been about being inclusive and loving, no matter who you are. They taught me to love myself, and that sometimes a shopping spree can help me feel better (though it won't solve my problems). Torrid, the Hot Topic offshoot, recently launched its new Betty and Veronica fashion line!
Ranging in sizes 10-30, their clothing is stylish, cute, and not in-your-face cartoony. Personally, I love it. I myself wear a 10/12, so I'm thrilled that there's Archie clothing available that won't look completely wonky on me.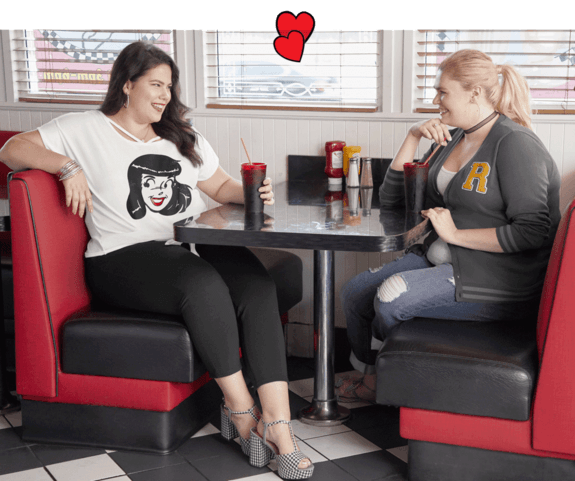 What I love about Torrid is that they even tell you what size the model is wearing, so you can get a solid idea on how the garment may look on you. Plus, they're always running sales, so one could get the entire collection in one fell swoop (RIP credit card). You can check out the collection here. Happy shopping!