AEW Dynamite Rebounds for Ratings and Viewership Victory Over NXT
After a sketchy couple of weeks, AEW rebounded in viewership to handily defeat its competitor, WWE, in both the viewership and demo rating metrics. According to a report from ShowBuzz Daily, AEW Dynamite remained steady in the demo rating with another .25 while increasing viewership up to 731,000 from last week's 683,000. NXT, on the other hand, fell in viewership, from 692,000 to 665,000. In the 18-49 demo, NXT scored a .18, which was actually up from last week's .17.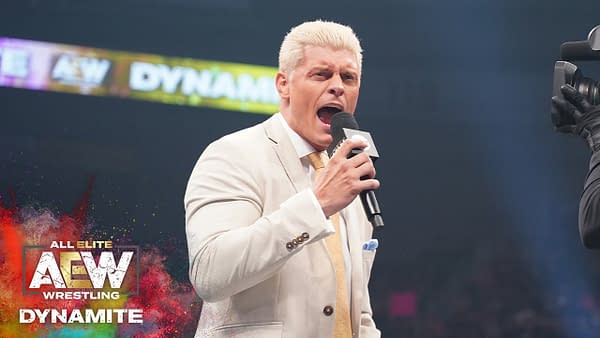 AEW Dynamite Beats NXT This Week
As far as ranking, AEW Dynamite came in at number 24 for the night, a boost from last week's 29th spot. NXT, which was at number 58 last week, rose to number 50, just barely making its way onto the chart. Both shows are down from where they were at the beginning of the year, but that's to be expected with the pandemic going on. People just don't have the same interest in watching wrestling, even if it is better without an audience.
As for AEW's increase, that can be contributed to AEW paying attention to feedback. With a bunch of content prerecorded, AEW was trying to stretch things out to keep their wrestlers and crew home and in quarantine. However, after a couple of poor weeks, AEW seemed to stack the card this week. There were two big matches in the TNT Championship tournament, Darby Allin vs. Sammy Guevara and Kip Sabian vs. Dustin Rhodes. Additionally, Dustin Rhodes put his career on the line in a last-minute angle that helped increase interest in the match. On top of all of that, AEW also made sure top talent like Kenny Omega and Brody Lee were featured, even if only in squash matches. The strategy looks like it was a success.
The Bottom Line 'Cause Chad Said So
It feels like this era of audience-free wrestling was made just for me. A lot of people complain about it, but I've always said the audience is the worst part of wrestling. They insert their opinion into things with their cheering and booing, they engage in obnoxious and distracting chants, and sometimes they're so loud you can't hear what the announcers are saying. I know that, one day, the crowds will be back, but I'm doing my best to enjoy it while it lasts and I'm glad that AEW has found a way to improve their ratings success. I hope NXT can figure out how to do the same.