After 'Double or Nothing,' AEW Can Stop Worrying About Pedestals [OPINION]
When it came to one of the most anticipated wrestling shows of 2019, All Elite Wrestling (AEW) "Double or Nothing" delivered in a big way – and that's why we need to temper our expectations here. Cody Rhodes, The Young Bucks (Matt Jackson & Nick Jackson), and Kenny Omega have a solid foundation with the support of President and CEO Tony Khan – plus they secured a major cable outlet in the form of WarnerMedia's TNT. Things are clicking on all cylinders and a number of loyal AEW fans are more than happy to put World Wrestling Entertainment (WWE) on notice.
From a fan's standpoint, now might be a good time to slow things down a bit…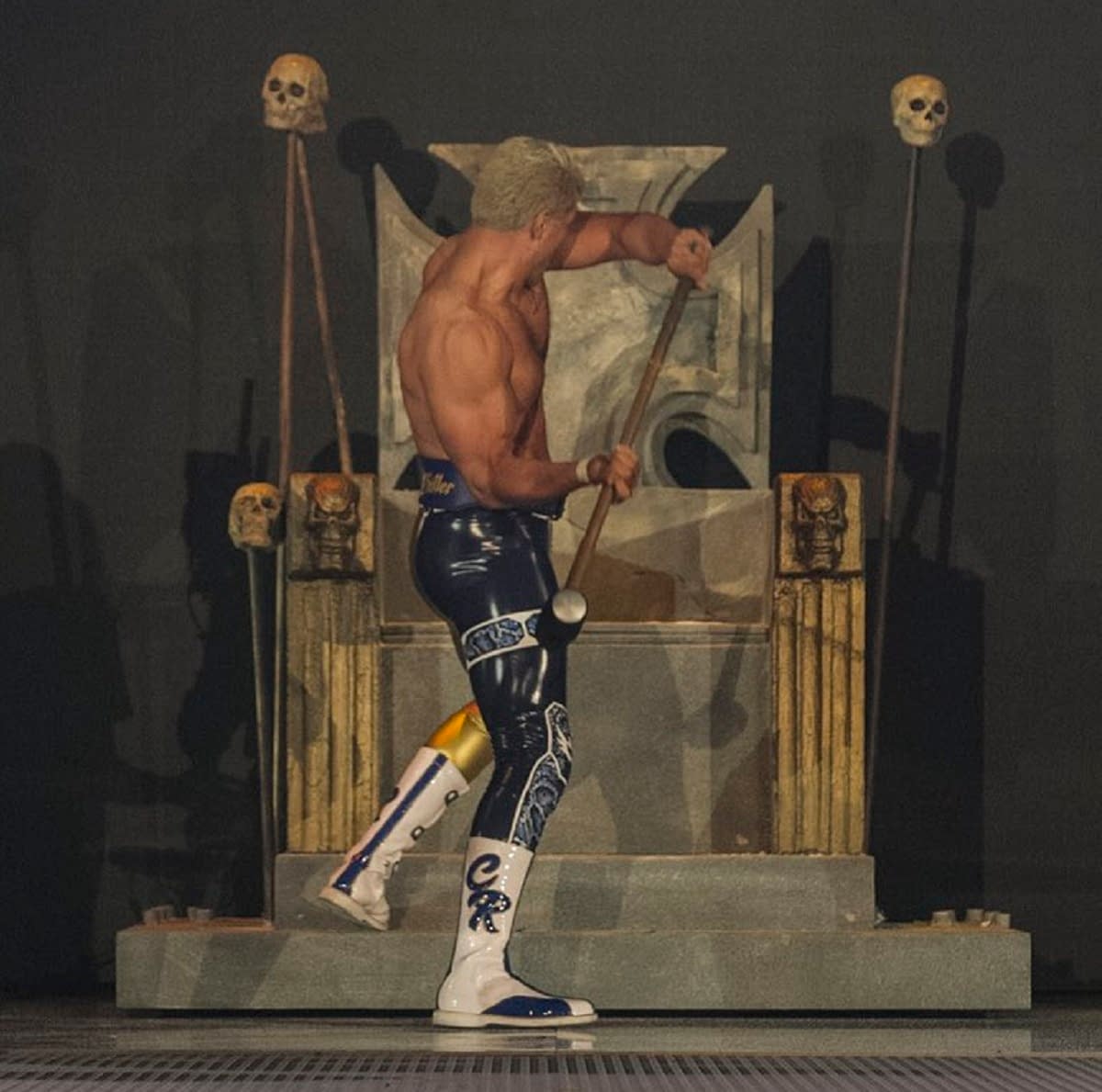 Don't get me wrong, I appreciate the enthusiasm. Professional wrestling became creatively stagnant duirng WWE's dominance over the past 19 years. Lucha Underground (LU), TNA/GFW/IMPACT! Wrestling, and Ring of Honor couldn't figure out how to compete with WWE on their level – are we sure AEW has the answer?
The fact the some of those aforementioned companies have shown some level of success up to this point is nothing to scoff at (though LU and IMPACT! are hurting). Brand loyalty is a huge factor in building an audience over time. Those that are more self-aware of their limitations have proven their staying power – those that haven't? The wrestling landscape is littered with failed efforts. We should be fortunate there are companies willing to stand up to Vince McMahon – but going back as far as his father's World Wide Wrestling Federation (WWWF) days, people have long associated WWE as the "Big Time."
Since World Championship Wrestling (WCW) folded in 2001, the best way for a wrestler to gain long-term financial security was through a run in WWE. There are far too few today who able to remain relevant without McMahon's help. Most of the made guys in AEW at one point worked for WWE – even The Young Bucks and Omega.
Top names like Cody, Dustin Rhodes, Chris Jericho, Jon Moxley, and Jim Ross have a great thing going: planting the seeds to grow something new. Without their time in WWE, AEW wouldn't be the level of hype machine it is today.
If you want to know how much of an influence WWE still is on other companies, look at the Impact Hall of Fame. Abyss is the only wrestler who's made his name largely in TNA. Everyone else in their hall made their names elsewhere from Sting (WCW), founding member Jeff Jarrett (WCW/WWE), referee Earl Hebner (WWE), Kurt Angle (WWE) – with plenty of opportunities to induct AJ Styles and Samoa Joe, but it never happened.
AEW needs to create their own stars, tell good stories, and sustain momentum to be a real alternative to WWE and not just playing the role of "spoiler." Jabs can be fun, but continuously railing on the competition can make you look petty and second rate. AEW can thrive only if the mistakes of the past aren't repeated. The stars of the 80's and 90's are not the draws they used to be and it's something IMPACT! should have learned when Hulk Hogan and Eric Bischoff had creative control. Current wrestlers will held down, and overpaid investments burned a serious financial hole in the company's pockets.
You want to beat Vince, AEW? Start from the ground up… then make sure you survive, sustain, and innovate.
AEW should be allowed to grow organically – which means the fans will need to be patient: every success is not "The End of WWE" any more than a screw-up makes AEW "The Next WCW." Give it time, and let your talent and matches do the speaking for you. I would rather AEW be the best AEW it can in its first few years than a second-rate WWE clone, signing old name talent for a quick, fleeting roster boost while sacrificing the future.
We've seen this storyline before – unfortunately, it usually ends with fans being the ones whose shoulders are on the canvas for a 1… 2… 3…