Batwoman, BTS Army, NASCAR, WWE, Live PD & More: BCTV Sunday Slices
Welcome back to our second edition of BCTV Sunday Slices (yes, we do read your feedback every now and then), where I highlight some of our television coverage from the past week and offer my wise and incredibly witty three cents (so impressive are my thoughts that they earn an extra penny each). Then in the Comments section below, you get to praise me for how truly charming and prophetic I am or atone for some oh-so-wrong viewpoints you've carried around your neck like a Wile E. Coyote Acme anvils for a decent chunk of your lives. Keep in mind: the following gens are mine and mine alone, and should not reflect in any way, shape, or form on the author's of the articles highlighted.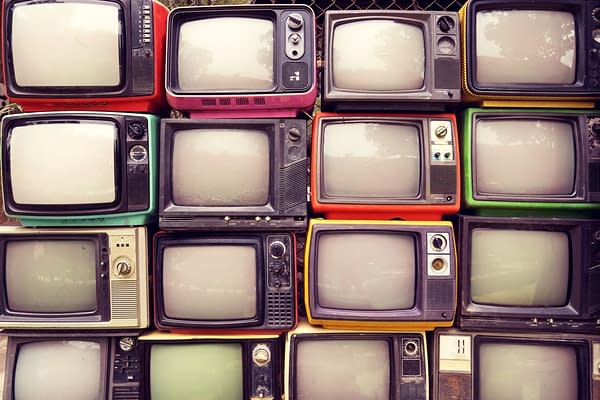 Okay, having shaken off all that legal-sounding stuff, let's take a look at what we have on tap this week. Batwoman folks make a confusing situation more confusing, while The Flash engages in a little social media appropriation. The BTS Army earned a permanent space in my anarchy heart, older television shows started answering for past social sins, reality shows about cops had a really bad week, NASCAR time-jumped from 1820 to 2020. Billions star Asia Kate Dillon keeps having to ask a question that has an easy answer, WWE's Vince McMahon continues raging against the dying of the light, The Bachelor picked an interesting time to suddenly "find Jesus" when it came to casting the first Black bachelor. Oh, and the Killing Eve writers' room toasted their whiteness.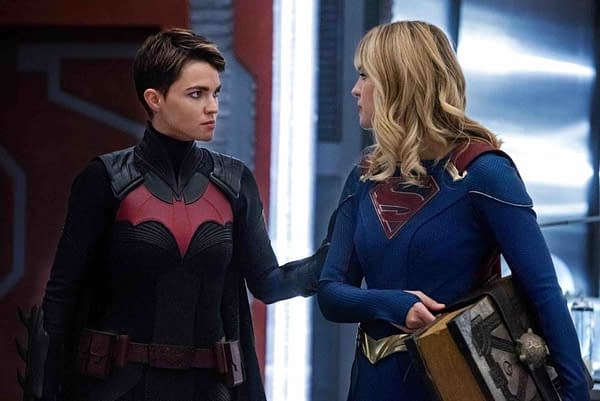 Batwoman: Caroline Dries on Kate Kane's Fate: "We'll Never Erase Her"
This became a thing when it didn't need to be one. They should've just recast Kate and moved on. Now, we have confusing comments that are being read one way but could easily go another. Caroline Dries doesn't guarantee that Kate won't be killed, just that the character won't be "erased" from the series. I think we know all the ways phrasing like that can be played with. That's right: "…but Ryan Wilder fights on in Kate's honor…" Best scenario? Have Kate gone awhile, with Wilder being a substitute until Kate returns (new actor) and now we have a Batwoman/Robin scenario. I'll let you know where to send the check, CW.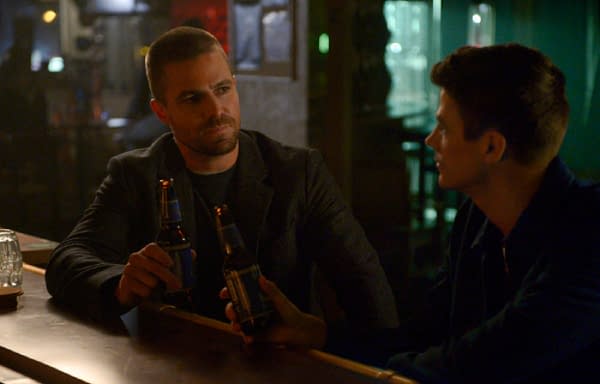 The Flash Star Hartley Sawyer Fired for Racist, Misogynistic Tweets
The Flash Star Grant Gustin on Hartley Sawyer Firing: "Words Matter"
The Flash: Stephen Amell Supports Grant Gustin for Being Grant Gustin
So Hartley Sawyer was dumped by The CW series (rightfully so) for past social media posts with some incredibly stupid s**t in them. The Flash EP Eric Wallace was part of the official statement as well as posting a personal statement on the matter. Very powerful and heartfelt message, so powerful and heartfelt that series star Grant Gustin reposted it with a few extra words and ending with "Words Matter." Yet, it's Gustin who's been getting the positive press for "speaking out." By saying what? Appropriating Wallace's words, throwing a meme caption at the end, and hitting "Send."? Even more "interesting" is how many people attributed Wallace's words to Gustin (including Stephen Amell, though he denied it in a follow-up tweet).
BTS Army Gets Gift from James Corden for BLM Support, K-Pop Spamming
While I might not be the biggest fan of the band's music (though I'll admit it: "Mikrokosmos" is pretty f**king sweet), the BTS Army is a force not to be messed with. Hatemongers, "Karens," and #AllLivesMatter zombies got a crash-course in K-Pop during their efforts to organize online pity-parties over "just how unfair everything is for white people now." In your honor, BTS Army? A 21-glitter gun salute!
Little Britain Pulled By Netflix, BritBox, BBC iPlayer Over Blackface
Little Britain Tops Amazon Charts After BBC Bans Streaming
Netflix Pulls League Of Gentleman, Mighty Boosh, Still on BBC Player
In light of the killing of George Floyd by four Minneapolis police officers and resulting protests across the country and around the world, a big, bright, and necessary light is shining on Hollywood representation on both sides of the camera. Shows that used "blackface" and other make-up maneuvers to make white actors appear like another racial or ethnic group are going to have to answer for it. Because as we saw with Little Britain and Fawlty Towers this week, there are differences. I'm sure the folks over at It's Always Sunny in Philadelphia are already having those discussions. Gut feeling? Disclaimers and historical context messaging will be attached to certain series and episodes, but not before a lot more shows get called out.
Cops Season 33 Canceled by Paramount, Ending 6-Year Run at Network
A&E Cancels Live PD in Light of Ongoing Police Brutality Protests
Overall, not a surprise considering we are no longer at a point where glorified police infomercials like these are going to fly, especially with rumblings of how "selective" the editing process can be to make the officers look good. That said, A&E's decision with Live PD is the real measure of what the vibe is like out there because Live PD was a ratings monster for the cable. I'm still not sure this will translate into a backlash against scripted police dramas, but gone are the days of the "heroic cop" who breaks the rules to "deliver justice." Interesting to see how shows like Chicago PD and S.W.A.T. adjust their approaches.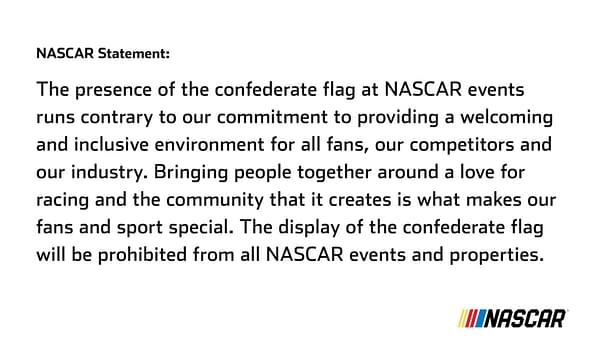 NASCAR Bans Confederate Flags from All "Events and Properties"
Let's just get this out of the way. First, the confederate flag is racist and supports white supremacy and slavery. Here's what traitor Alexander Stephens gave as the reason for committing treason in the infamous 1861 "Cornerstone Speech":
"…our new government is founded upon exactly the opposite ideas [as those of slavery foes]; its foundations are laid, its cornerstone rests, upon the great truth that the negro is not equal to the white man; that slavery, subordination to the superior race, is his natural and normal condition. This, our new government, is the first, in the history of the world, based upon this great physical, philosophical, and moral truth."
In case there was any confusion, he went on to say that the divide over slavery "was the immediate cause of the late rupture and present revolution." So please feel free to select which of your orifices you'd like to place that "states' rights" argument. Not that you should need a second or third reason, but let's also not forget that the confederacy folks were also traitors to the U.S. and losers.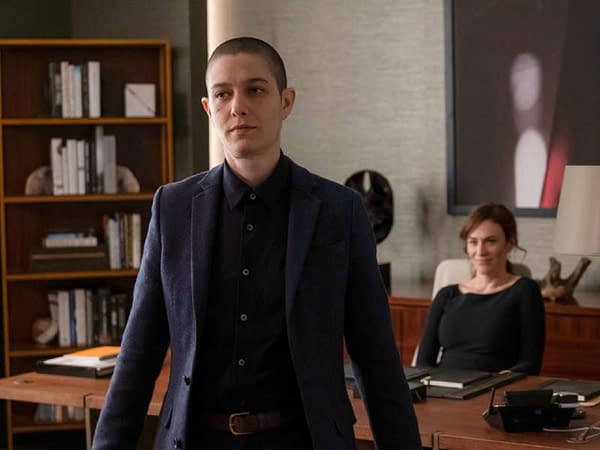 Billions: Asia Kate Dillon Calls for Ending Gender-Specific Categories
It still surprises me that we're dividing up acting award categories based on "male" and "female." Again, this feels like one of those things that haven't been changed only because "it's been that way for so long." But think about it: when was the last time you watched Meryl Streep or Kerry Washington act and thought, "Wow! That was one helluva' performance by a woman!"? You haven't, because it makes absolutely no sense to have a gender identity clauses to acting awards. Good acting is good acting is good acting. And it's the acting that matters most, right?
WWE SmackDown Report 6/12/2020 Part 1: Urine Trouble, Jeff Hardy
Paul Heyman Out: WWE Consolidates Creative Under Bruce Pritchard
Details on Why Paul Heyman was Fired as Creative Director of WWE Raw
While I'm quite sure that with the family's business and political connections ("essential workers"?!?) the company will never go under, if the WWE ever does find itself back in the position it was in the late '90s it'll be because of one person. That's right, Michael Cole. No, just kidding. Nope, It's Vince McMahon: The Man Who Stayed Too Long. Clearly having either no interest in watching the Dark Side of the Ring episode about The Road Warriors or a strong interest in thumbing his nose at the wrestling docu-series, Vince went the "let's play up a wrestler's addiction" storyline with Jeff Hardy and Sheamus. Oh. Look. Sheamus got pee-pee in his face. *Yawn* While that disaster was playing out, Paul Heyman was fired as WWE Raw creative director and reduced to an on-air role. Now I'll just say this: if I was starting a wrestling company, there are two people I would hire to get it started. The first would be creative genius Heyman, a man who just seems to have a mind for wrestling that never gets old. Of course, that said? My second person would be the best corporate accountant available because I'm not letting Heyman anywhere near the financials.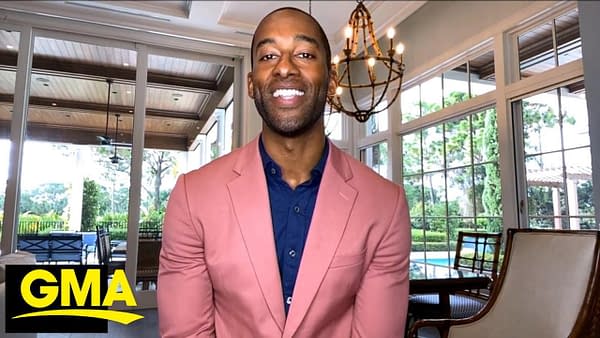 The Bachelor Casts Matt James, ABC Show's First Black Bachelor
The Bachelor: Rachel Lindsay Welcomes Matt James, Posts on Casting
First, congratulations to Matt James. It's been a long time coming, and ABC and the producers will never have a good enough reason for it taking so long (or why it took such extreme social outcry to finally make the move). Now let's see how they go about diversifying the pool of contestants, and Rachel Lindsay hits it right on the head when she says that two Black leads in the entire franchise's history does little to correct the long-term issues that exist on screen and behind the scenes. It feels like ABC sees bringing James on board as the end of "something" as if it balances the Karmic scales, instead of being the start of a much bigger conversation.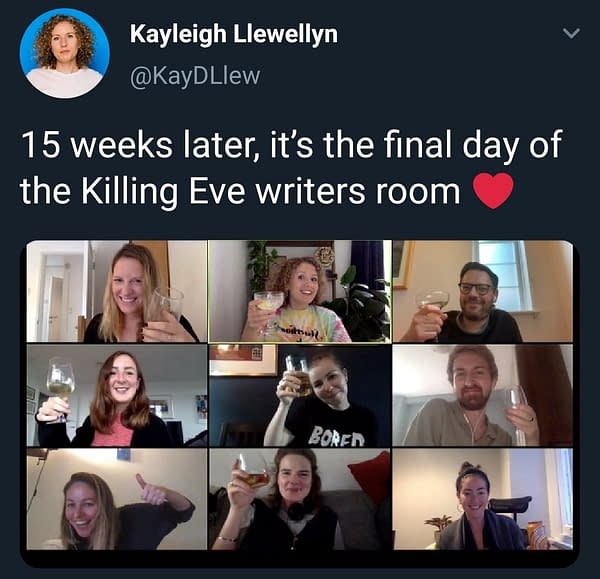 Killing Eve Writers' Room Faces Backlash Over Lack of Diversity
Let me start with a positive by recognizing the number of female writers in the Killing Eve writers room Zoom image above. It's the one that Kayleigh Llewellyn then proceeded to erase after something very obvious was pointed out on social media. Damn, that's a lot of white people. During a time when the conversation on representation on both sides of the camera has become a front-burner topic, not having a writer of color in your writers' room is not a great move. And as you can see above, it's also not a great look. And while I know the reason why they were toasting (closing the writers' room on the third season), I have to be honest. It looks like nine white people toasting being white, and if I was a writer of color? I'd feel a certain way about it, almost like it was mocking me.