"Big Little Lies" Season 2 Episode 4 "She Knows": The Monterey Five Celebrate a "Slappy" Birthday [SPOILER REVIEW]
HBO's Big Little Lies season 2 first gifted us with Meryl Streep's blood curdling scream and just upped the ante with Nicole Kidman's jaw-dropping slap in "She Knows." Hot damn, these women are on fire and will surely sweep the upcoming awards season. Mary Louise (Streep) and Detective Quinlan (Merrin Dungey) join forces to unearth the Monterey Five's secret, while the ladies desperately try to move forward. However, unforeseen hurdles continue rattling their world.
There's quite a bit to process, but we need to start with the episode's most GIF-able moment: the slap. Celeste (Kidman) gives into her desires and takes her first big step in moving on from Perry (Alexander Skarsgård). She has a one-night stand with the bartender, knowing the boys are with Mary Louise for the night. When she brings the boys home early and without warning, they see this half-naked stranger in their home. Awkward!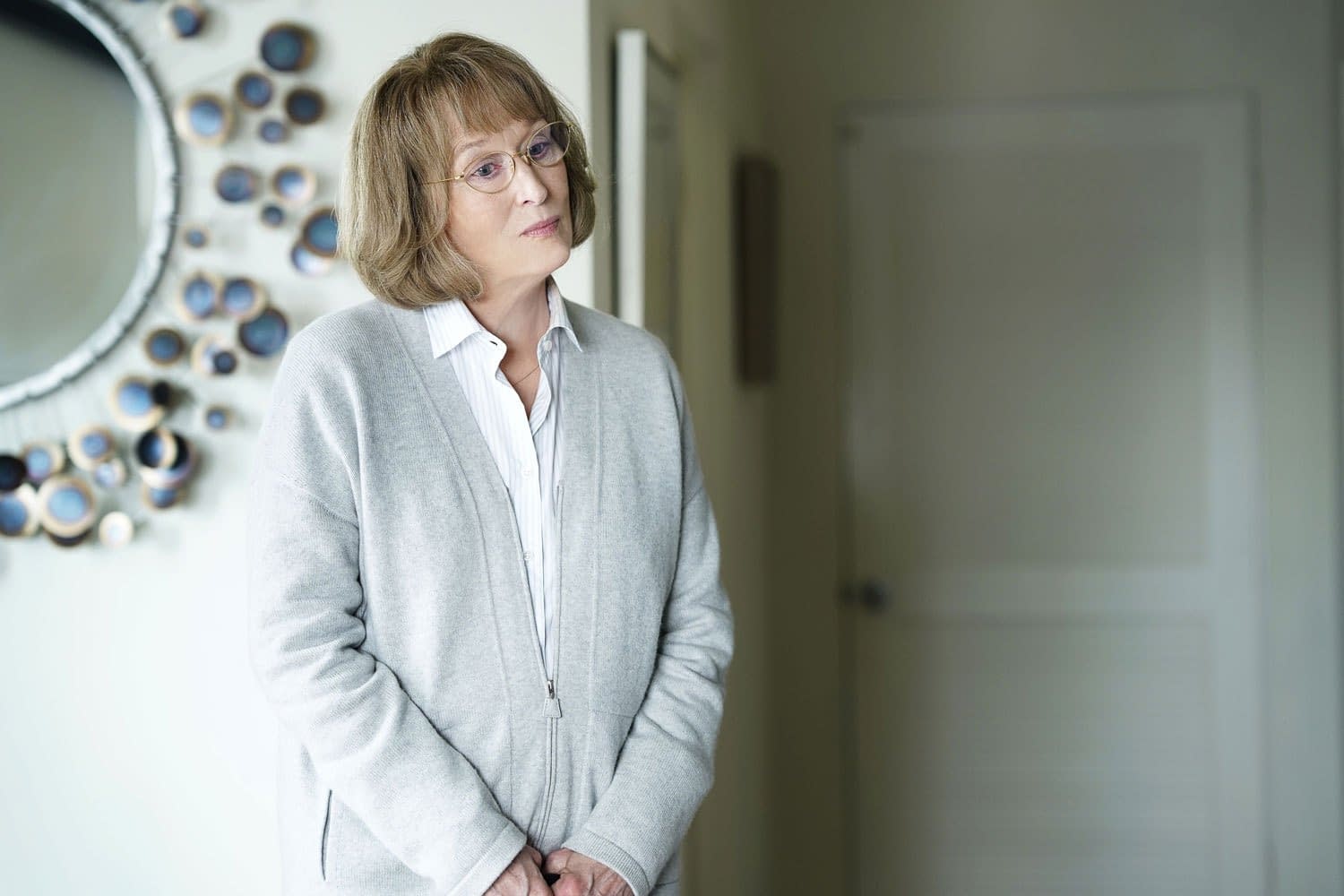 Mary Louise was already poised to seek custody over her grandsons and this is exactly the kind of ammunition she needs to make her case. She snatched up the best family lawyer and strategically limits Celeste's options. She also keeps butting her way into the Monterey Five's lives.
In addition to moving into Jane's (Shailene Woodley) building, Mary Louise shows up to Madeline's (Reese Witherspoon) pumpkin carving party uninvited. That's when she confronts Celeste, publicly chastising her behavior and undermining her maternal rights and capabilities. We are watching powerhouses at work in this riveting scene between Kidman and Streep. Something that could easily play off as soap opera camp, comes across as Shakespearean drama at its grittiest.
Despite our love of Streep, most of us believe ML deserved to be slapped after that demeaning tyraid. She threw the gauntlet down hard. I love how Jane comes to Celeste's defense later and questions if Mary Louise will come for Ziggy next. It's like she's trying to replace Perry with her grandchildren. She's even beginning to groom them, such as when she reinforces Perry's way of eating of pizza by stretching out the cheese. It is getting creepy, yet I can't help but marvel at Streep's brilliance. Dare I say – bring on the crazy!
Granted, Mary Louise's meddling would not have happened without Maddie's lie. If she didn't claim it was all an accident, the rest of the group was ready to tell the truth. It was an accidental death resulting from an act of defense – and now nrings them to a sense of self-preservation. Bonnie (Zoe Kravtiz) still wants to confess and the other ladies may be open to revealing the whole truth. They've been chattering behind Maddie's back for awhile, but this time they get caught in the act…
Maddie has a knack of pissing people off. Four of the Monterey Five have second thoughts about the course of action they've taken. Basically – Yeah, they are blaming you, Maddie. If they told the truth from the start, then ML and Det. Quinlan wouldn't be eavesdropping and digging for details. Will any of them buckle under ML or Quinlan's pressure? Would they throw Maddie under the bus for lying? After all, we've learned the toll lying takes on relationships.
Renata (Laura Dern) is absolutely humiliated during the bankruptcy meeting before Amabella birthday party. She's judged for the way she's been spending her hard-earned money. From botox to jewelry, her expenses are documented and assets are collected. She should be livid with Gordon (Jeffery Nordling) for his act of betrayal, just as Ed (Adam Scott) is enraged and disgusted with Maddie. Yet it's hard to leave the person you love, even when they've hurt/wronged you.
Not to be mean, but Maddie and Gordon deserve the wrath felt by their spouses. Renata stands by her man while giving him grief, but we're not sure what Ed plans to do. He's rebuffing all of Maddie's attempts to reconcile or be intimate. He's celebrating with friends, but steadily gives her a freezing cold shoulder. If jives could kill…
Surprisingly, Jane seems to have the strongest romantic relationship of them all. She and Corey (Douglas Smith) are growing even closer, so she tells him about the rape. He's been a perfect gentleman with her and sweet with Ziggy. He respects her privacy and doesn't pry for details. He seems to genuinely care about them. Hopefully, he won't let her down. If he wrongs her in any way, we know the ladies will give him hell.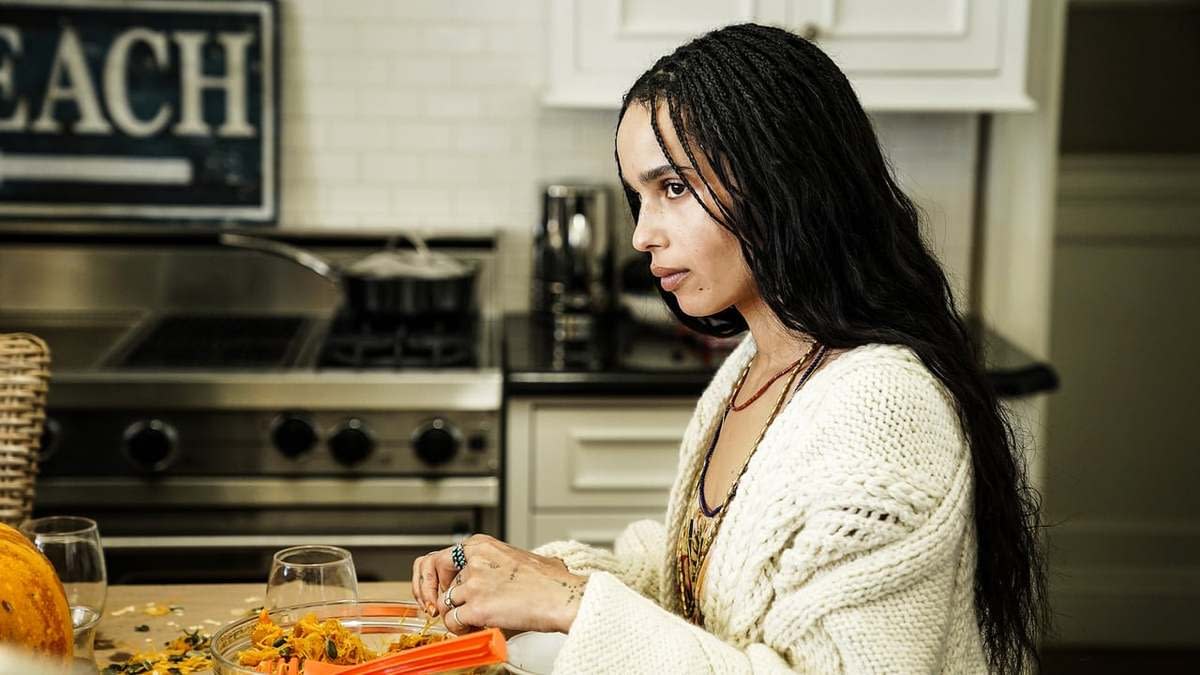 Now for the shocking cliffhanger! We got excited over Bonnie's possible psychic abilities and our curiosity is further piqued by her mother's visions. Cecelia (Jeryl Prescott) tries sneaking in a psychic reading while dancing with her daughter. She's been having flashes throughout her time with Bonnie, all of which allude to a drowning. She even openly told Bonnie that she is drowning. She may have meant it figuratively, but now it has taken a literal turn.
The severity of this vision lands Cecelia in the hospital. We're curious to learn what else she sees while recovering from this stroke. It would be really cool if Bonnie embraces her sixth sense. Maybe if she also sees herself drowning, she'll be able to change her presumed future.
In the meantime, we'll just be having a panic attack in the closet. Cool?
Big Little Lies seson 2, episode 5 "Kill Me": Renata deals with the fallout from Gordon's legal troubles and attempts to help Celeste. Bonnie relives painful memories of her mother.
Big Little Lies airs Sundays at 9 p.m. on HBO.