Dave Bautista: F**k President Pea Brain and his Skanky Daughter
WWE Hall-of-Famer Dave Bautista continues to shoot on fellow WWE Hall-of-Famer President Donald Trump, and he's not holding back. Bautista's Twitter feed is pretty much one extended, nonstop shoot promo on the president, but occasionally Bautista gets particularly creative with his insults.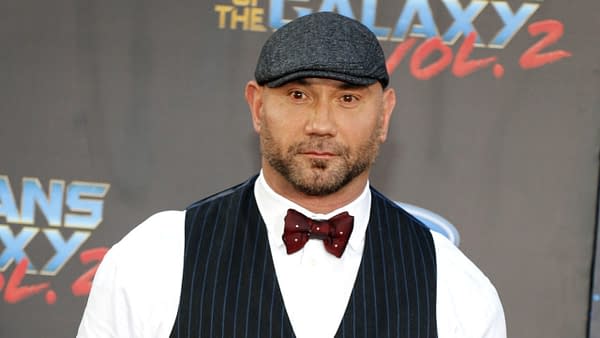 Bautista came to the aid of New York Congresswoman Alexandria Ocasio-Cortez in a tweet this week after President Trump insulted her during a Rose Garden speech. Bautista quoted a video of Trump's speech and tweeted that Ocasio-Cortez could kick The Donald's ass in a fight, though first, he would need to get WWE to sanction intergender matches. "President Gimpy @realDonaldTrump we see right through you," Bautista said. "You nearly doubled the Federal BudgetDeficit in 3 years after you promised to wipe it out. Unemployment had been steadily declining since 2009. Nothing to do with you! And @AOC would smack you up verbally and physically."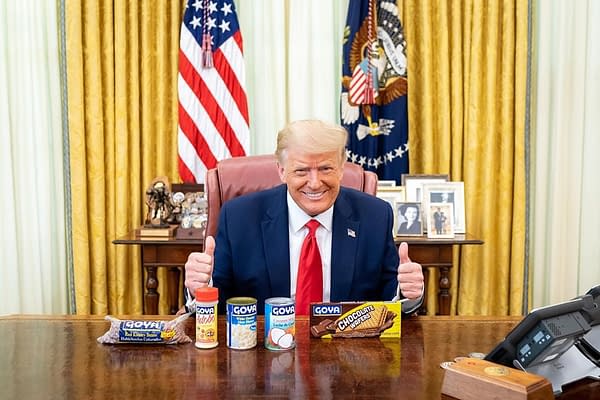 Bautista also took issue with President Trump's Goya product photoshoot, responding to a tweet from The Lincoln Project showing the photo. "What a dispicable cheesedick!" Bautista exclaimed, adding, "#TrumpFailedAmerica #TrumpKillsAmericans." Bautista also responded to a tweet by Trump, which said, "@GoyaFoods is doing GREAT. The Radical Left smear machine backfired, people are buying like crazy!" Dave replied, "Really happy they're doing great! They succeeded! Woohoo!! You fucking failed though! Big time! At everything! #TrumpFailedAmerica !!#FredsFailure failed 135,000 and growing dead Americans worth. A can of Goya beans would make a better president! #TrumpKillsUs the @GOP helped him."
The Animal also had some words for First Daughter Ivanka Trump on the same subject of Goya endorsements. "135,000 dead Americans from the coronavirus and these fools are preoccupied trying to discredit Dr. Fauci and running Goya commercials from the White House," Bautista tweeted. "What the fucking fuck?!! Fuck President Pea Brain @realDonaldTrump, fuck his fake ass skanky daughter and fuck @GoyaFoods."
Dave Bautista continues to cut shoot promos about President Donald Trump pretty much every single day. It's unclear when or even if this will lead to a PPV blow-off match, but we can't imagine the feud being settled in a more satisfying manner. We'll continue to keep you up to date on this angle as it develops.