Ex-Batwoman Ruby Rose: Leaving Not Easy "But Those Who Know, Know"
In the little more than a week after news broke Ruby Rose (Orange Is The New Black) was leaving The CW's Batwoman ahead of its second-season return, rumors, allegations, and innuendo of all kind made the rounds across social media. On the record, those directly involved with the "Arrowvere" series have been playing things pretty much by the book: sorry to see Rose leave and appreciative of her contributions, but also seeing the change as a huge creative opportunity for the writers and producers. On Wednesday night, Rose shared her thoughts on the matter with what reads as some very carefully chosen wording. Thanking those she worked with and supported her during the first season, Rose explains that it's been her decision to stay silent on the matter. While the decision was not an easy one, Rose writes that "those who know, know" why she needed to exit the series.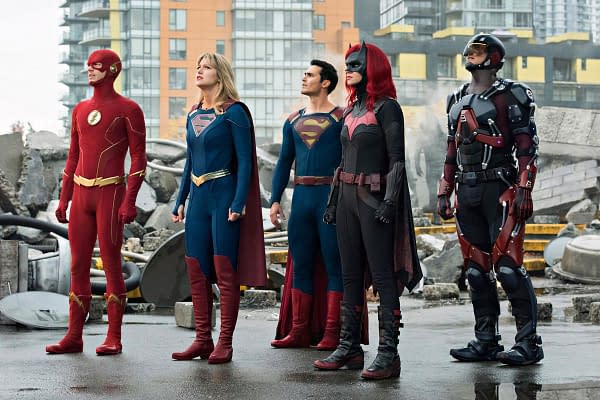 Thank you everyone for coming on this journey. If I mentioned everyone it would be 1000 tags.. but Thank you to the cast, crew, producers and studio. It wasn't an easy decision but those who know, know.. I didn't want to not acknowledge everyone involved and how big this was for TV and for our community. I have stayed silent because that's my choice for now but know I adore you all. I'm sure next season will be amazing also. Xxx *hangs up cowl and cape. Also @mysmarvel
Batwoman takes place three years after the mysterious disappearance of Batman, with Gotham a city in despair. Without the Caped Crusader, the Gotham City Police Department is overrun and outgunned by criminal gangs. Armed with a passion for social justice and a flair for speaking her mind, Kate Kane (Rose) becomes what her father loathes: a dark knight vigilante, soaring through the streets of Gotham as Batwoman. Joining Rose on the series is Dougray Scott, Rachel Skarsten, Meagan Tandy, Nicole Kang, Camrus Johnson, and Elizabeth Anweis. Executive Producers include Greg Berlanti, Caroline Dries, Geoff Johns, and Sarah Schecter. Filmed in Vancouver, British Columbia, the series is produced by Berlanti Productions in association with Warner Bros. Television.