How 'Gotham' Should've Ended: The Greatest 'Batman' Story Ever Told! [OPINION]
The series finale of FOX's Gotham is only a bit behind us, and for Gotham, it was… fine? Maybe on the decent side of "okay"? I can honestly say that the series may have over-extended its stay by a season, and that's coming from someone who watched loyally, season after season, wading through the dreck to snatch up the occasional, glorious high points.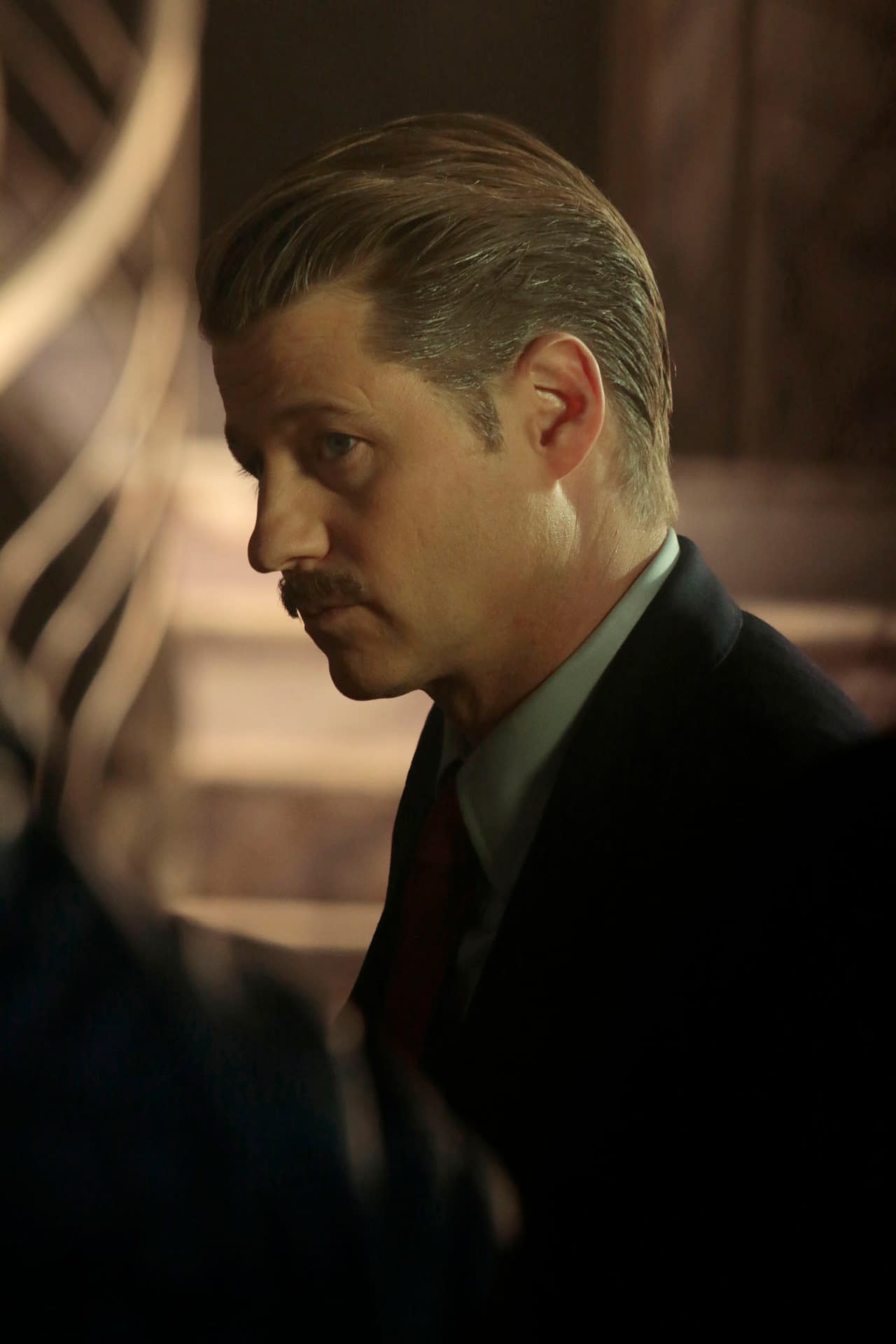 When Gotham went big, it could pull off some of the best stories that had ever been served up in the Batman universe. Most of the rest of the time, it was a passably ridiculous police procedural with over the top villains. I think that may have been what was missing from the Gotham finale- they forgot to go big.
And for the finale to really work, they needed to go even bigger.
Now, I may not be a television writer, but I do know my Gotham. In the interest of giving the fans of the show the ending they truly deserve, I locked myself in a lab with 42 epileptic chihuahuas and a gallon of Absinthe. At some point, I must have passed out, but here is how I think the biggest episode of Gotham ever would have played out:
"Gotham: The Gothaming"
It's been ten years since Bruce Wayne (David Mazouz) left Gotham city, and six years since Jim Gordon (Ben McKenzie) grew his Mustache of Remembrance. He stands, looking over the city that his magnificent facial hair has helped him defend for so many years, and Lee (Morena Baccarin) comes up to the roof, reminding Jim that he should come get some rest, since Barbara will be back from boarding school the next day.
It's been five years since little Barbara left for Metropolis to finish elementary school, and now, here she is, already a college graduate, with twin Masters degrees in Crime Stuff and Ass Kicking. Jim couldn't be prouder, and can't believe that she's become such an accomplished woman in half decades since he last saw her.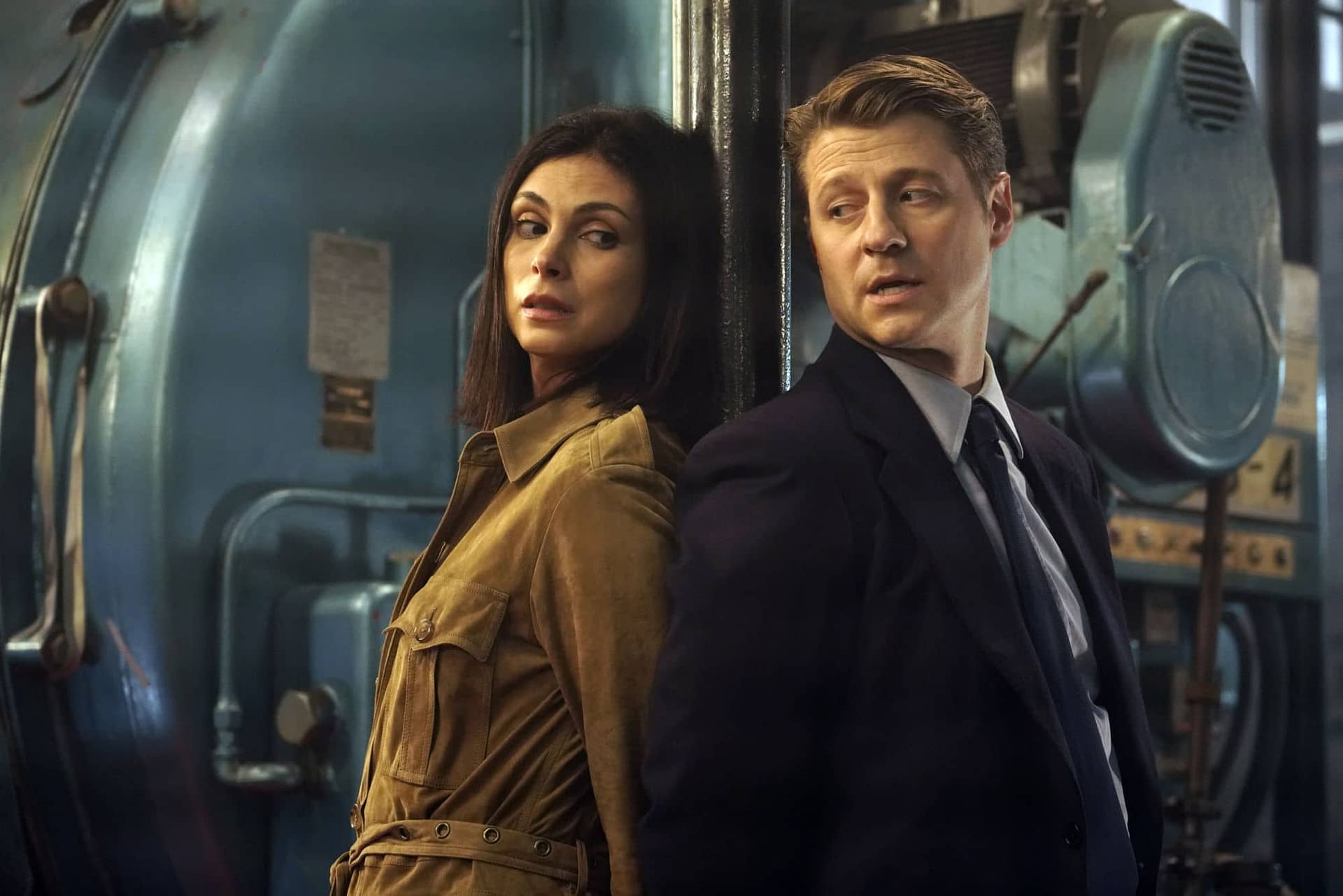 Jim and Lee look out over the city, and a cat yowls in the distance. A mansion is being robbed of a collection of rare diamonds by Catwoman (the Ghost of Eartha Kitt). An elderly society lady (Julie Newmar) walks into the room, notices that Catwoman is stealing her diamonds, and the two prepare to fight, not noticing that a trio of thieves (Halle Berry, Anne Hathaway, and Michelle Pfieffer) have slipped in to steal a rare painting. Right before the new trio can make off with the art, though, Selina Kyle (Camren Bicondova) rides into the room on the back of a stately octogenarian (Lee Meriweather).
Frustratingly enough, though, a commercial break interrupts what could have been the second greatest battle in Gotham history.
Oddly, the episode comes back from the commercial break to find Alfred (Sean Pertwee) sitting on a swing, eating kippers out of a tin with a tiny fork. A distorted, tinny version of "Mr. Sandman" is playing on a nearby Victrola, and the camera slowly pans in on Alfred's face. This takes close to five minutes, the camera getting eerily closer… ever closer. Finally, Alfred's face fills the screen. He smiles, his teeth full of macerated fish.
Seriously, FOX? Another commercial?
Okay, this is what I was waiting for. A mysterious shadow is running across the roof-tops, leaping from roof to roof. He looks really fast, and lean. The camera pans to the street below, where the Riddler (Cory Michael Smith) and the Penguin (Robin Lord Taylor) are arguing over their wedding plans. It looks like these two lovebirds have finally recognized the life they could have together, given up on crime, and might just open a gyro cart. It's a pretty sweet scene, but where did the shadowy figure on the roof go? Could it have been Batman?
Okay, another commercial, and we're back- Jim Gordon just yelled "GCP-", kicked open a door, fired off about a thousand rounds, and then yelled "D". The firefight with the empty room took about six minutes, but his mustache looks fantastic. Lee walks out from behind a door with an even bigger mustache, and tells Gordon that she's leaving Gotham… forever this time.
Back from the ninth commercial break, and every single villain that has ever appeared on Gotham is doing a Bollywood dance number, led by Doctor Hugo Strange (B.D. Wong). Gordon and the G.C.P.D. run into the room and start shooting the place up, but run out of bullets and wander away. Harvey Bullock (Donal Logue) gasps and points out the window, where a shadowy figure can be seen leaping away.
Is This the Dark Knight We've Been Promised?
Back from yet another commercial, and it looks like Lee is back in Gotham, but she's wearing a dinosaur onesie and appears to have gone evil. Jim can't help but fall in love with her all over again, but he's already moved all of his stuff into his new girlfriend's house. His mustache has never looked better.
The camera slowly pans out the window, where we're forced to endure another "Bruce Wayne's parent's get killed" scene. Martha Wayne's pearls bounce off the pavement, then another freaking commercial?
Okay, we're back, but now all Gotham is doing is showing the original Batusi dance segment from the Adam West Batman series in slow motion, and David Mazouz's face has been digitally composited over Adam West's face. It's the same facial expression for the whole dance number.
And then… end credits?
Wow. That was completely unexpected, and yet, this feels like it was one of the more authentically heart-felt episodes of Gotham ever. I'm really glad I was able to share this with you all!
Now to get the entire cast and crew together to make this magic a reality…