'Justice League Vs The Fatal Five' Interview: Director Sam Liu Talks "Fun" New Outing [VIDEO]
Sam Liu (The Killing Joke, Crisis on Two Earths) had been in the industry for about 10 years when he won his Emmy for his work on The Batman and since then he has had his big toe in nearly everything that DC Animation has produced. Hot off the heels of his smash two-part The Death of Superman/ Reign Of The Supermen, Liu grabs a chair at WonderCon 2019 for a discussion of his latest epic Justice League vs The Fatal Five. A love letter to fans of the original voices and visual style the series, it also serves as bridge between the veteran heroes and the new generation.
The director behind mega hits such as Batman: Year One, Justice League: Gods And Monsters, Teen Titans: Judas Contract, and Suicide Squad: Hell To Pay begins by explaining why he thinks this movie will keep that streak alive:
I like exploring characters, and I like psychology of characters. And I think in this one, in particular, we sort of touch upon characters that are not sort of just your common , you know " I'm a hero and how do I live up to, how do I not mess up my friends?"… think a lot of credit has to go to the writers for pairing these people, or putting people in certain scenarios that, I don't know it's a lot of fun. In editing and watching it and stuff like that, subtle things about these people are ,… I don't know it's very subtle. Maybe it's only something that I'll appreciate or if your really, really into it you'll appreciate. But there's a lot of really touching things in it. It's one of the ones I like the most.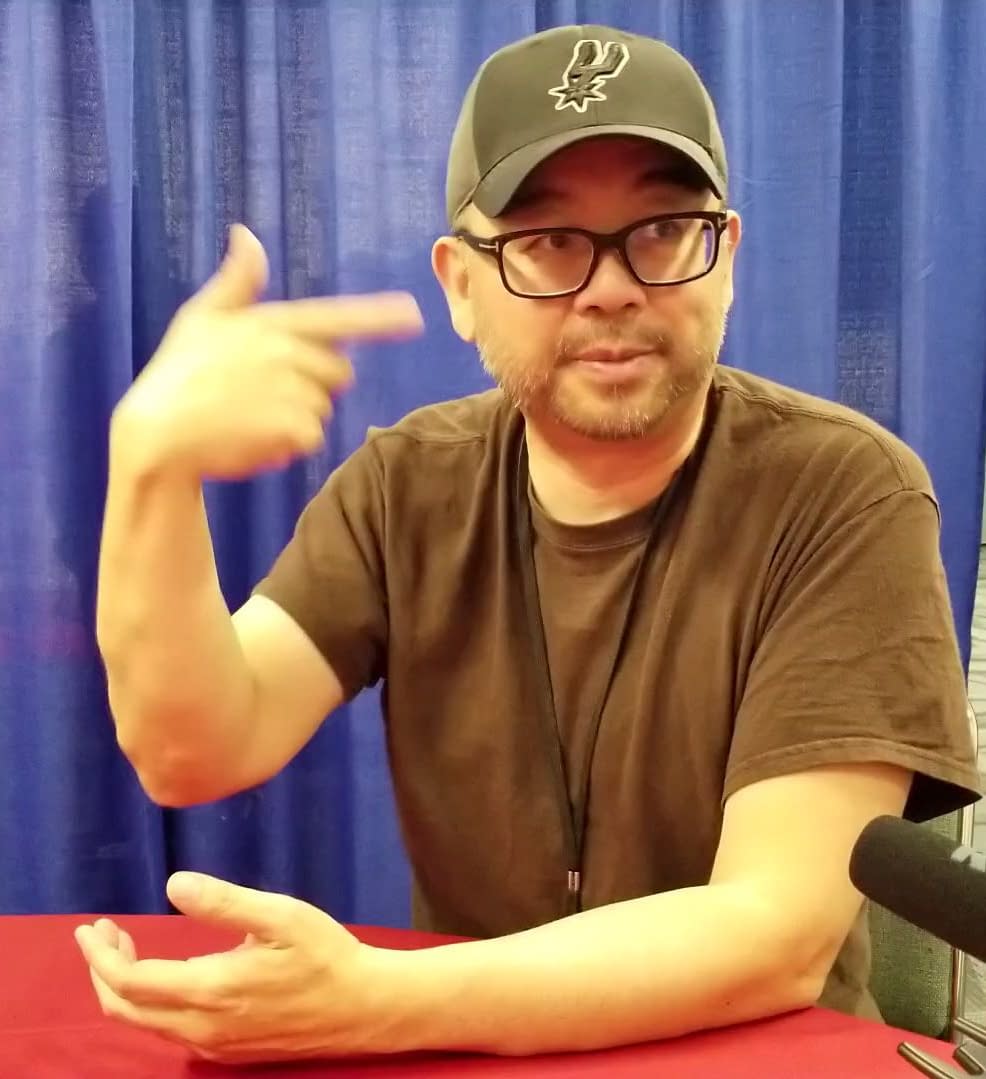 With such a busy production schedule, how does Liu cleanse his palette between movies as to change the tone between projects – in order to keep them fresh?
It's hard keeping fresh, you know. It's hard having to shift gears when you have to do things like Gotham by Gaslight where all of a sudden you are in a Victorian era, type of thing. This should feel different than a modern summer blockbuster movie, you know how d you do that? …working with Bruce Timm and James Tucker, who are veterans and experts at this stuff. It's a joy, I really do feel like. I refer to this a lot with my team. I have a team full of snipers. Basically, we can shoot anything with in a ten mile radius, one shot one kill type of thing. I do feel like, as far as how fast we do, and what we do, we are all experts at stuff. I'm sorry, that sounds like I'm bragging but, that gives me the confidence to move forward. There are sometimes when it just looks like crap, I don't know how we are going to make something out of this. But, it always comes thru in the editing. Again,…I work with a group full of elite snipers.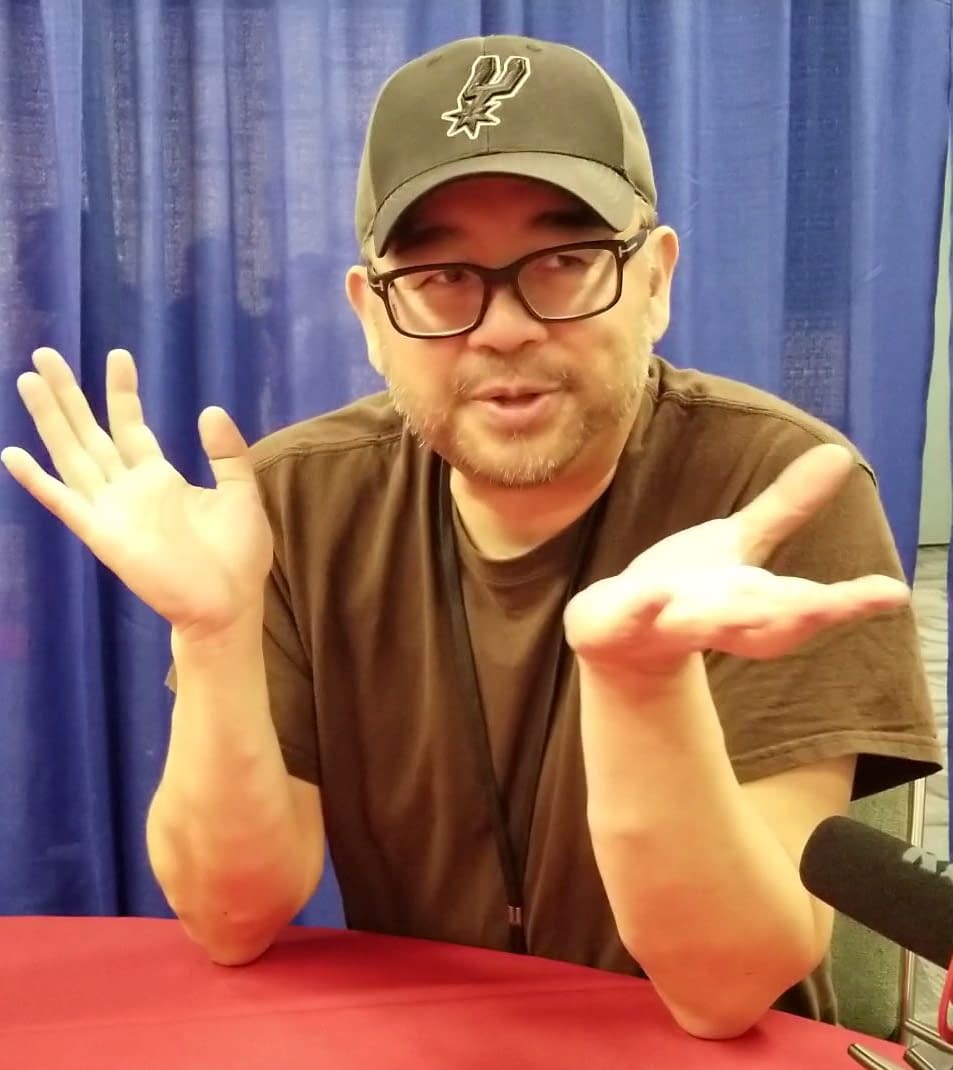 What's this? There is more work to be done once it comes back from the animation house? We asked Liu which project(s) started out pretty rough and he ended up pleasantly surprised?
Even In some ways they all start really..even this one, we had to do a lot in post. Just, sort of, the way the industry is right now. Because there is so much work out there. There is so much action adventure, with the streaming and stuff, there are so many shows out there, there is not as many animation companies now and they are stretched so thin that the animation quality has started to dip a little, s we are having to do a lot of post things on it. Whether it's after effects, editing…We sort of redo certain things, edit bad stuff out, time it, put vignettes on things, put music on… I think it feels beautiful.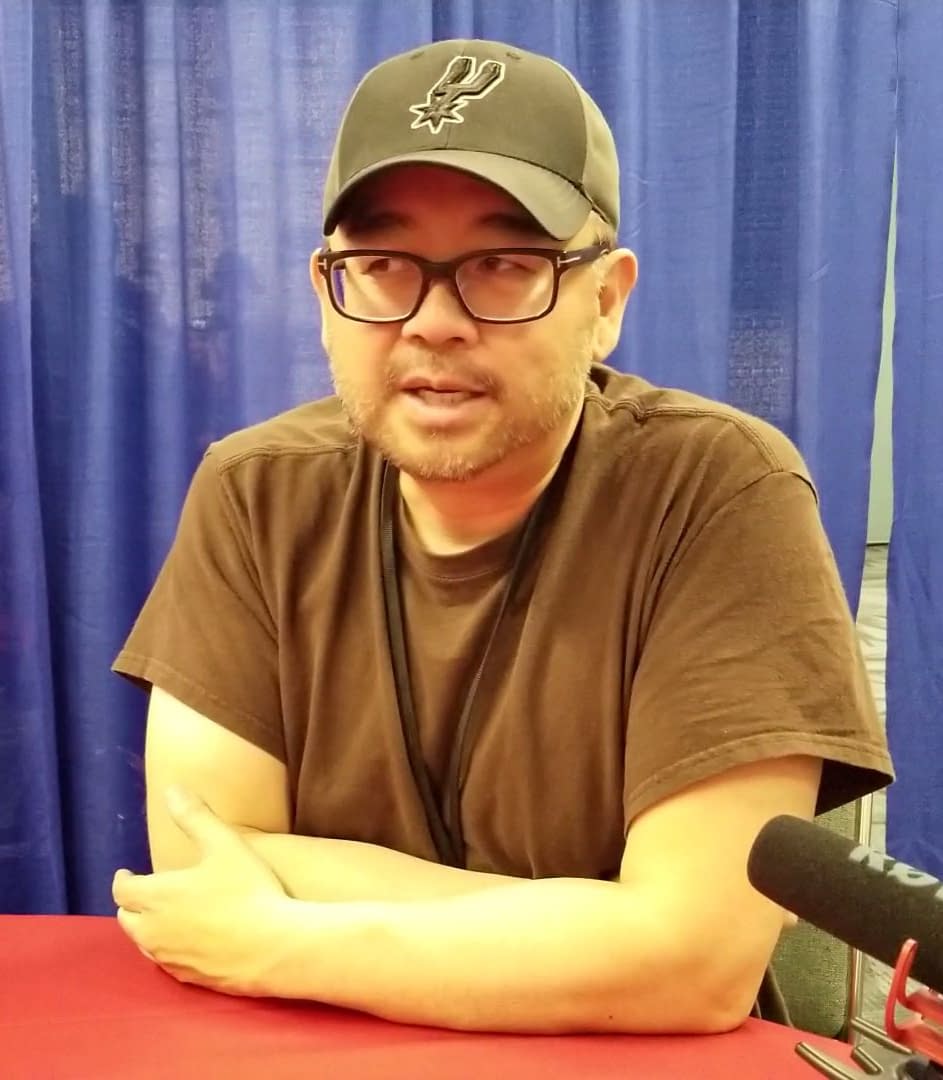 There is so much more behind-the-scenes talk in the full interview, which you can check out for yourselves below: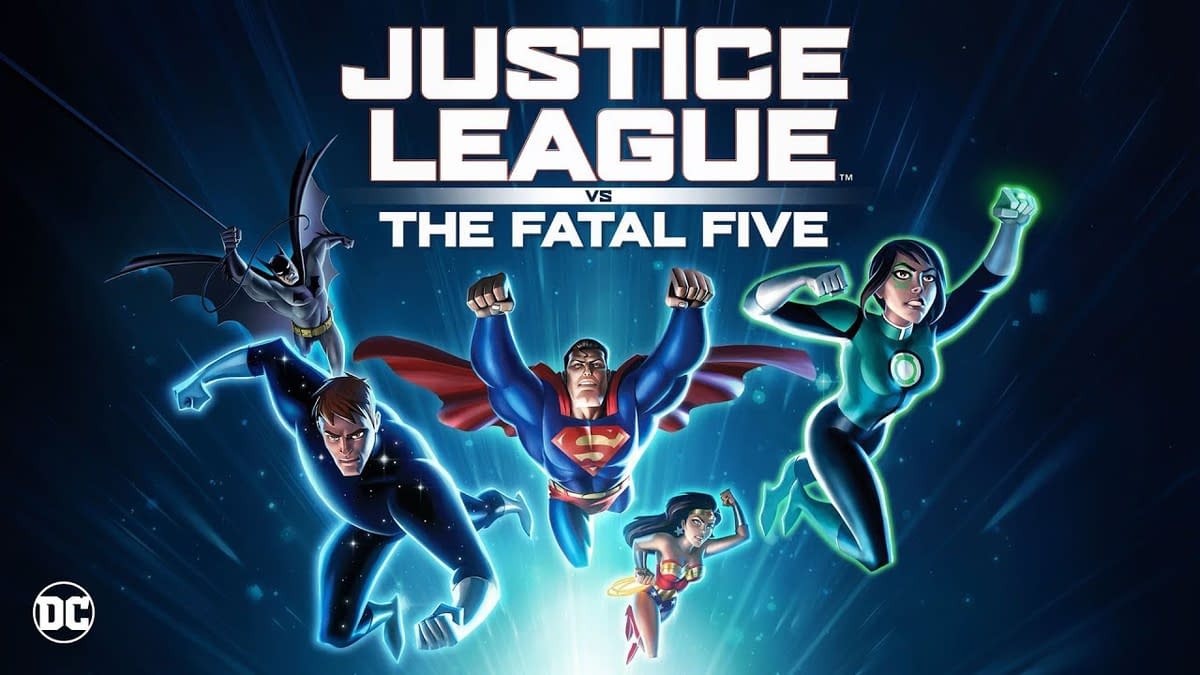 Interested in learning more about Liu? You can follow him on Twitter here: Sam Liu
Justice League vs the Fatal Five is directed by Liu and stars Kevin Conroy (Batman), George Newbern (Superman), Susan Eisenberg (Wonder Woman), Daniela Bobadilla (Miss Martian), Diane Guerrero (Jessica Cruz), Elyes Gabel (Star Boy), Sumalee Montano (Emerald Empress), Philip Anthony- Rodriguez (Mano), Matthew Yang King (Persuader), Peter Jessop (Tharok), Kevin Michael Richardson (Mr. Terrific), and Tom Kenny (Bloodsport).