'Supernatural' Season 14 Finale 'Moriah': THIS Jack's Far From a Dull Boy [PREVIEW]
A house divided will fall and it seems like House Winchester might be on a shaky foundation in these previews for the CW's Supernatural season finale "Moriah." Jack (Alexander Calvert) pops out of the box, golden eyes glowing with rage. He's soulless and betrayed, but still has some sense of conscience left. Sam (Jared Padalecki) and Dean (Jensen Ackles) find themselves in another impossible position. They've faced well-intentioned monsters before. The line between Good and Evil is not always clear. Sometimes they have no choice but to kill someone they care for. Will history repeat itself?
https://youtu.be/DZ6P1QQH64c
The following promo for "Moriah" already shows that members of Team Free Will are not on the same page. The tables have turned. Castiel (Misha Collins) is pissed at Dean for executing a dangerous and ineffective plan. So much for being honest with each other about Jack. Cass was trying to make progress, while Dean aggressively poked the bear.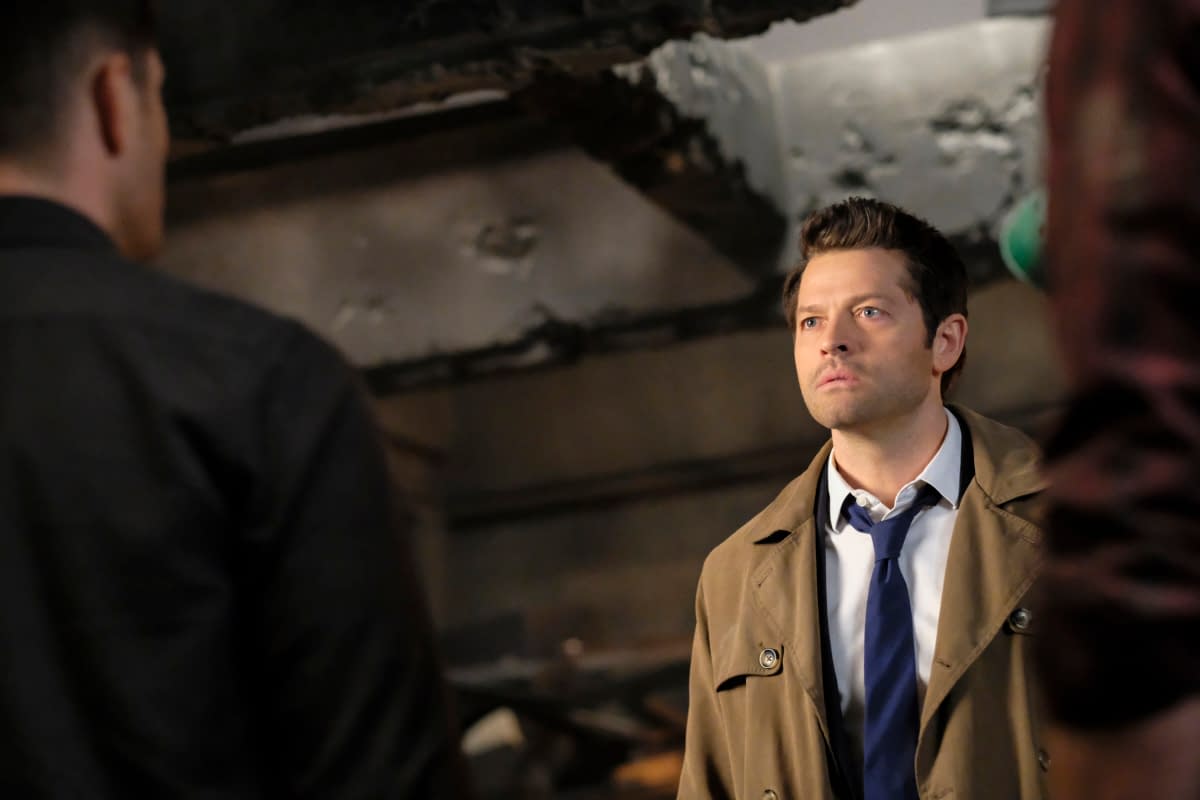 After the way Jack broke out of the box, Dean is ready to gank him for the greater good. It looks like he nearly took the bunker out with one box-breaking blast!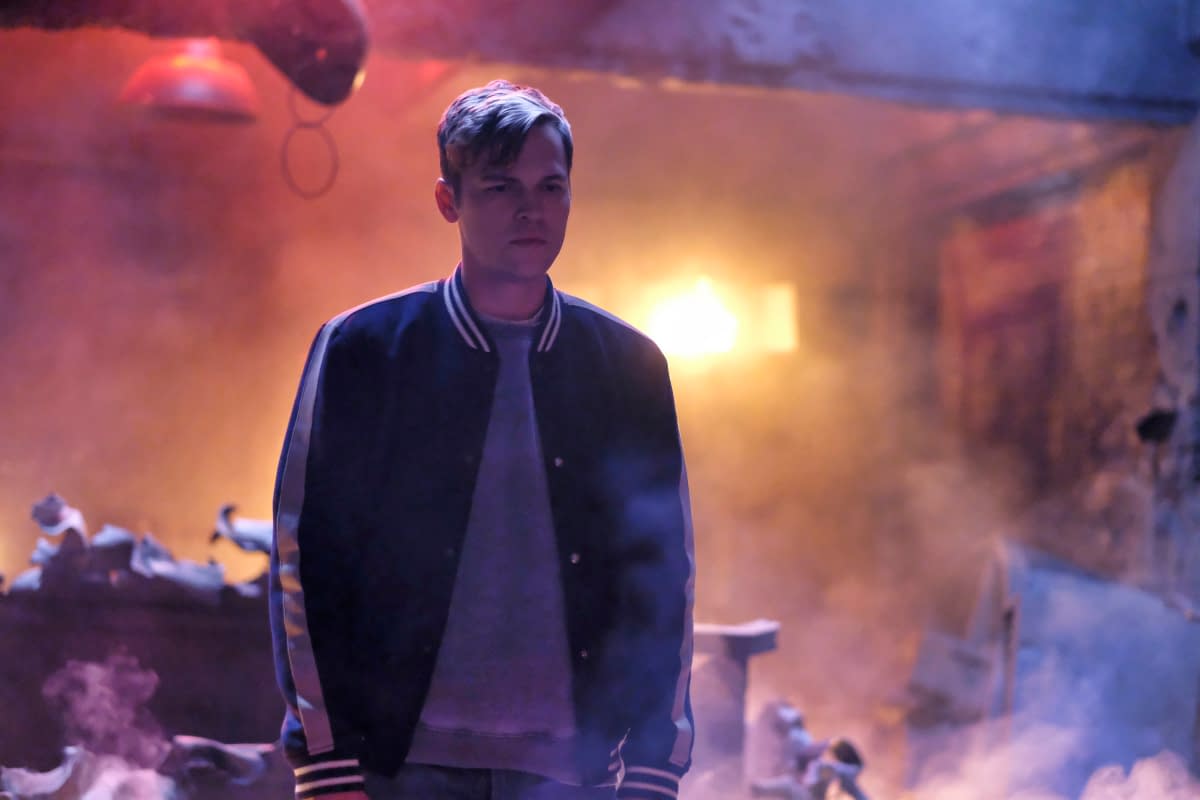 He weighs their options in this sneak peek:
https://youtu.be/KzKiz6NBMOg
Damn, Dean. That's harsh. Jack's demise has been alluded to from the beginning. Hell, Dean's been ready to kill Lucifer's (Mark Pellegrino) lovechild since conception. But his feelings for Jack changed over time and we know Dean doesn't make this decision lightly. On the other hand, Sam strives to see all the good in Jack. He used up his soul to save his family, time and again. Sam would be dead if Jack didn't miraculously resurrect him. It just sucks that he went off and killed their mom (Samantha Smith) seconds later. If he justifies Mary's death as a regrettable accident, imagine what other heinous actions he's capable of.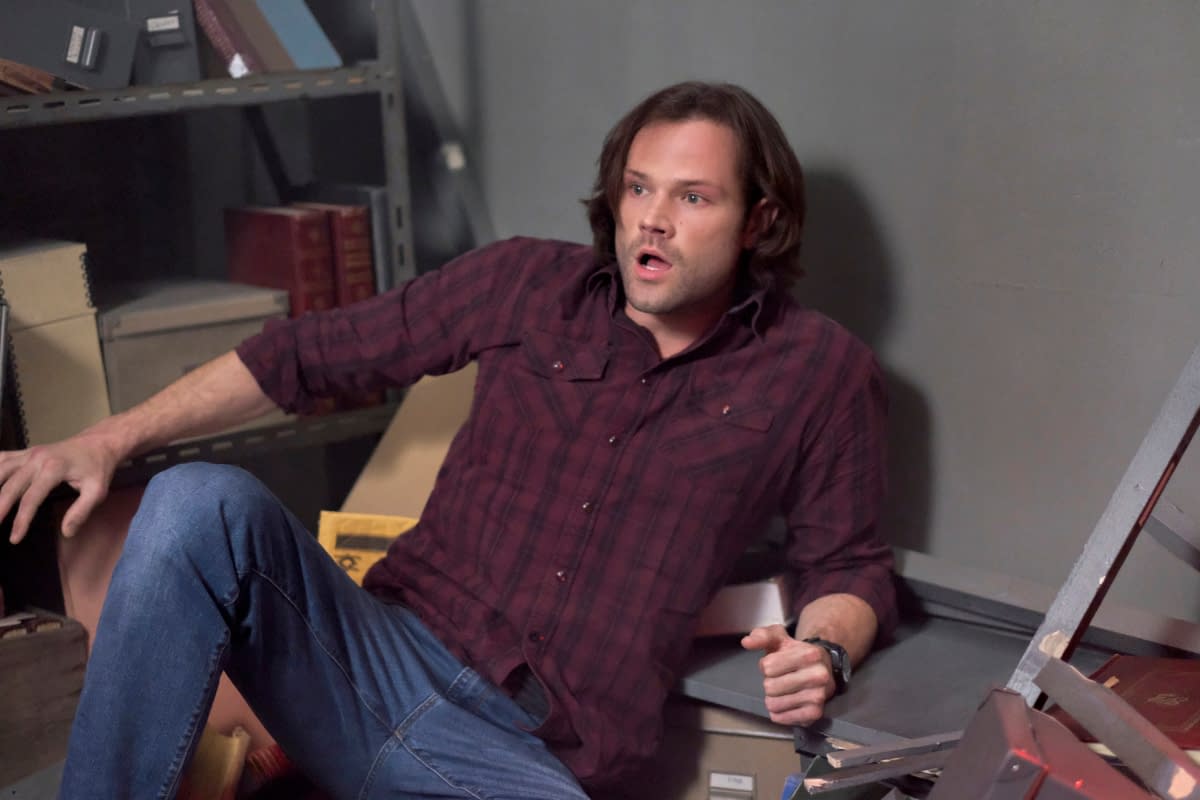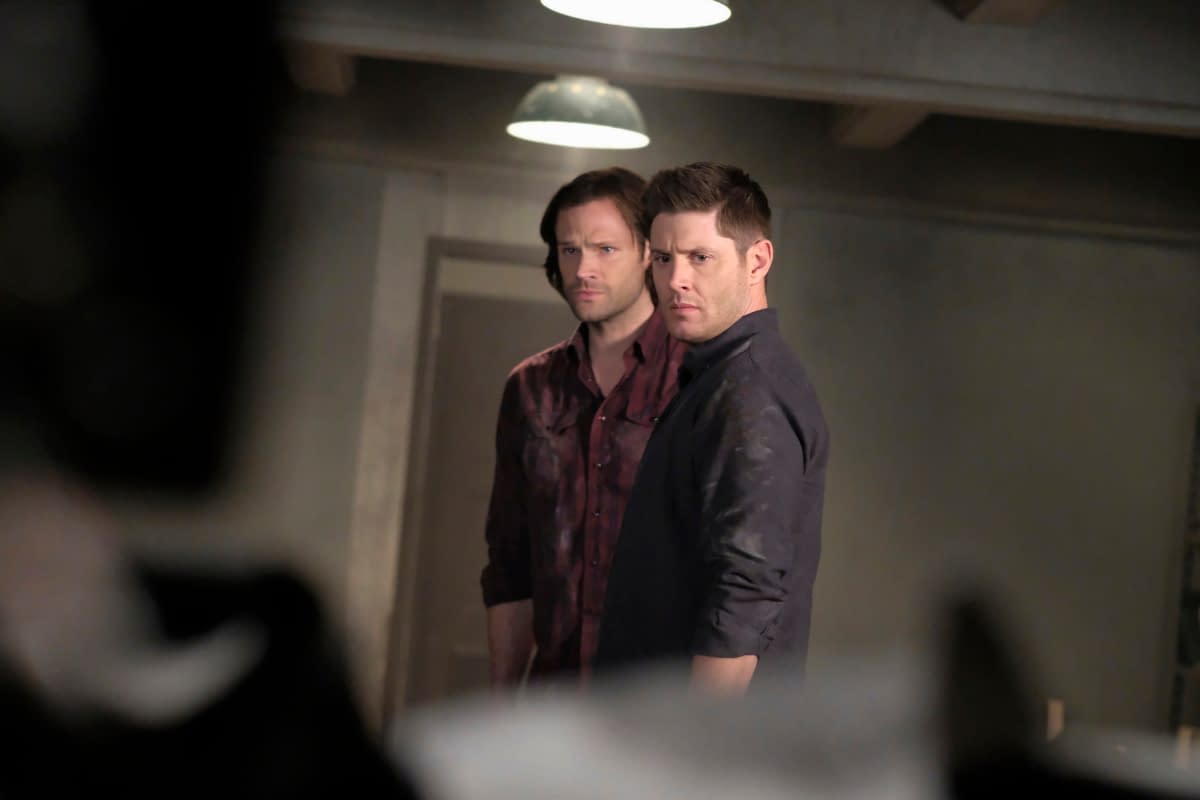 Jack's jailbreak rattles the boys, but it seems like Castiel manages to remain in good graces.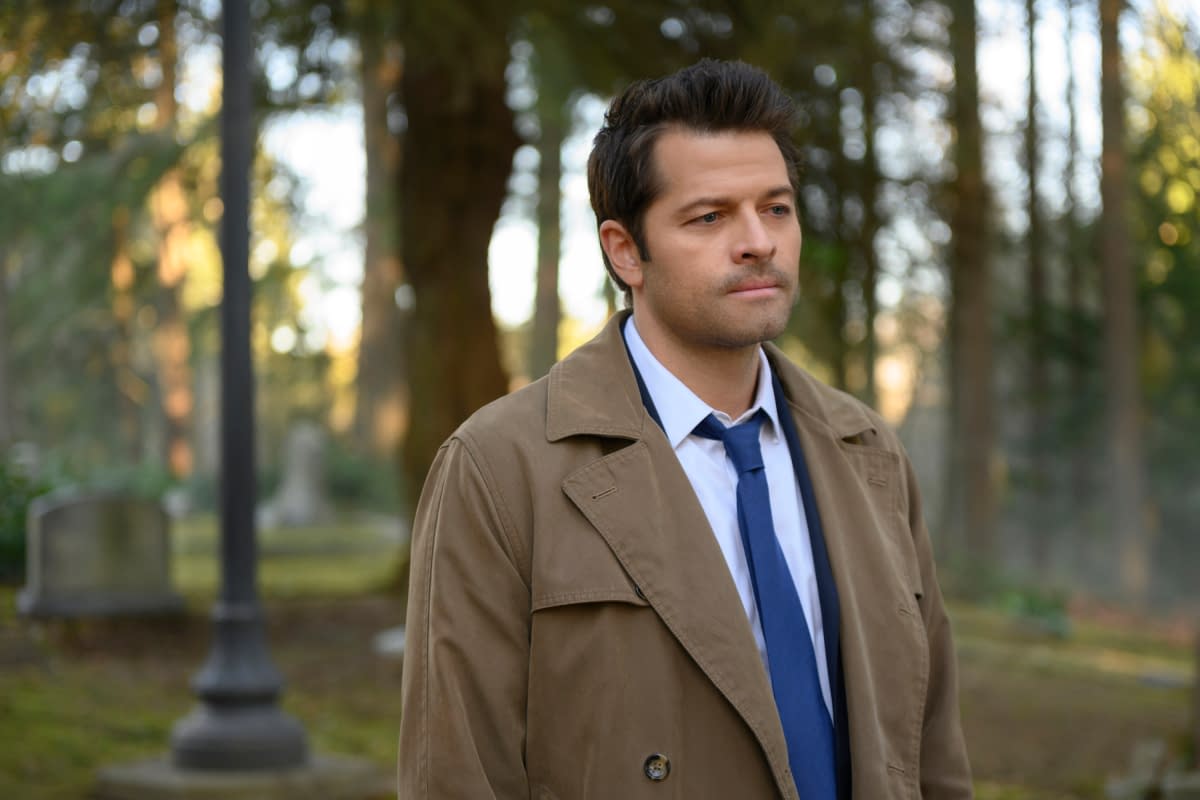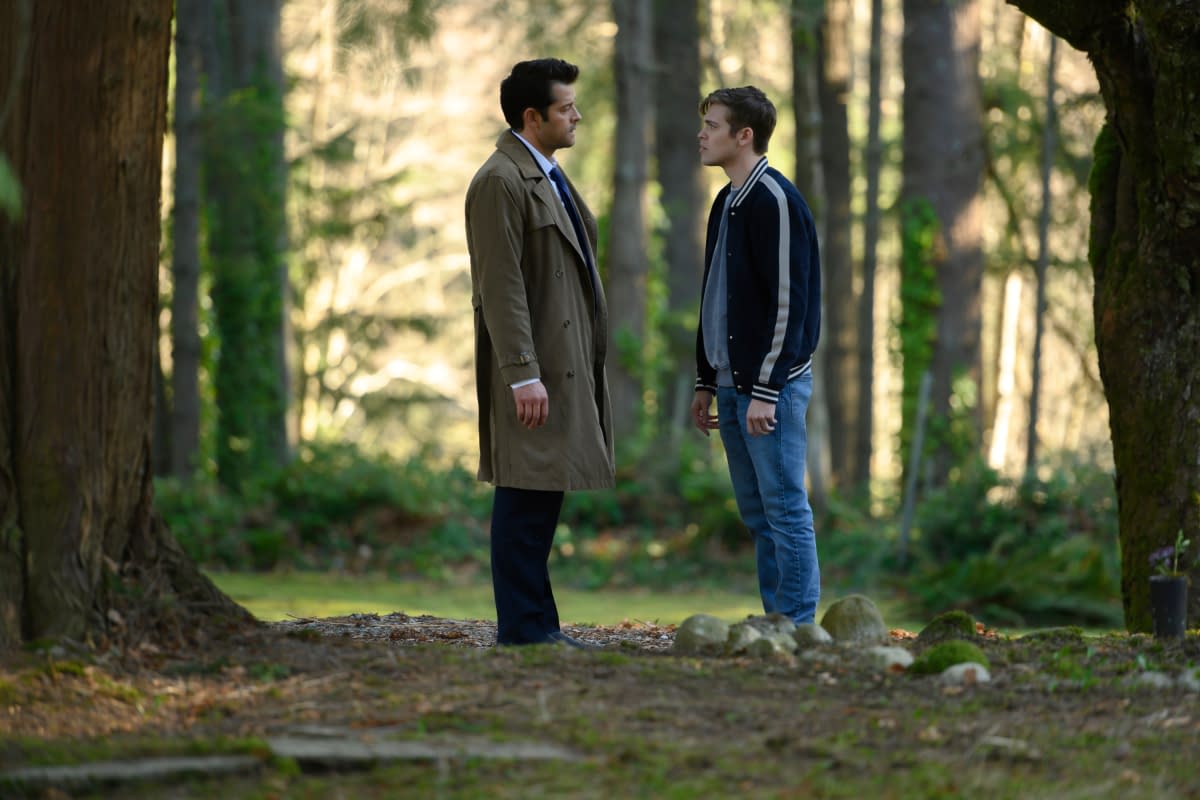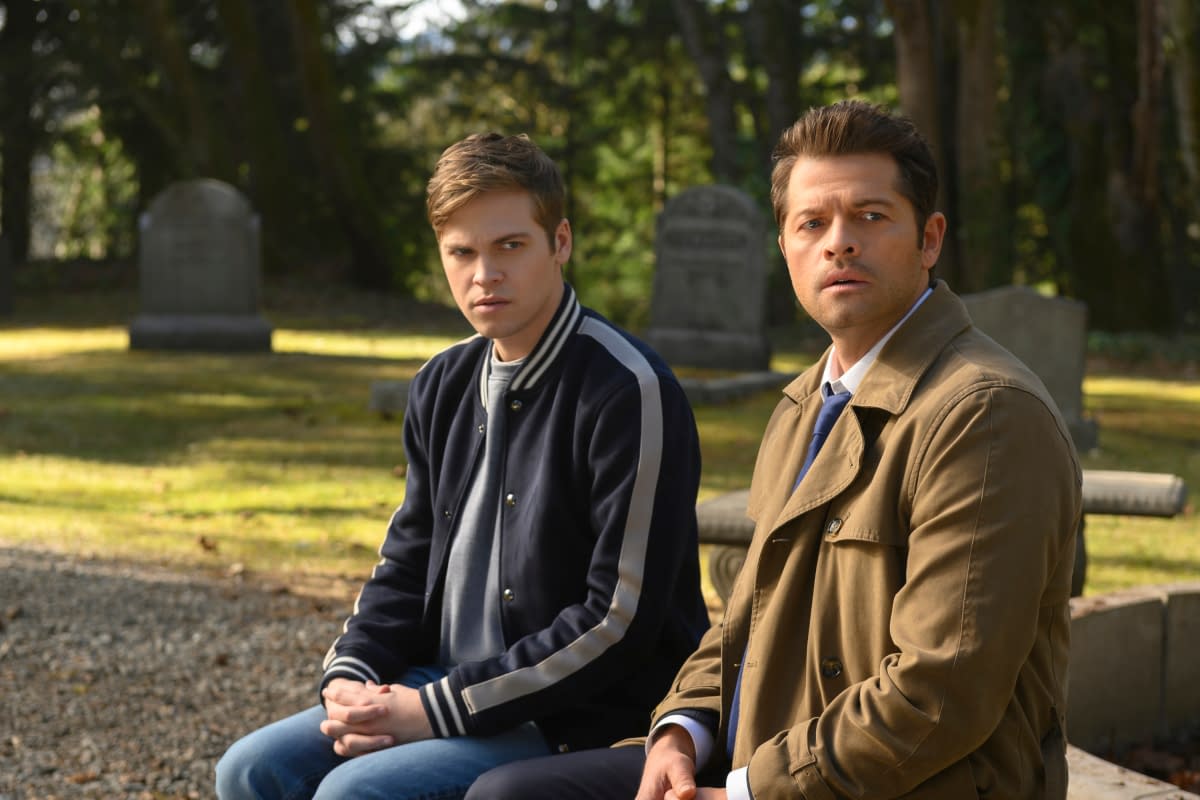 This isn't our first time at the Supernatural finale rodeo. There'll be some bucking, for sure. Men will fall and beasts (of sorts) will come out victorious. Between the promo and these photos, it looks like Dean is still set on killing Jack. It is heartbreaking to see the kid seemingly succumb to his fate. He knows he's been doing bad things and he has always aimed to please the Winchesters. Will Jack go so far as to sacrifice his soulless self? Will Dean be able to pull the trigger when the time comes to act on his bravado? Will Sam and Cass pull off a "Hail Mary!" to save Jack?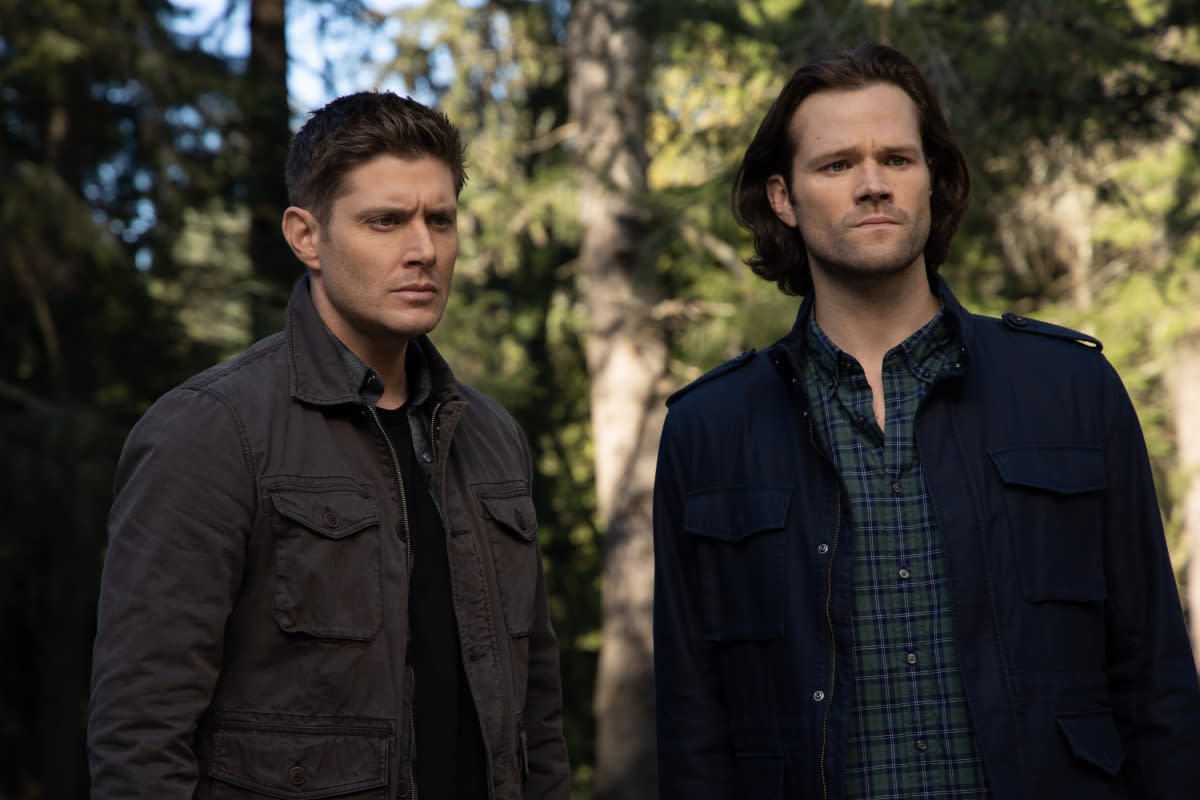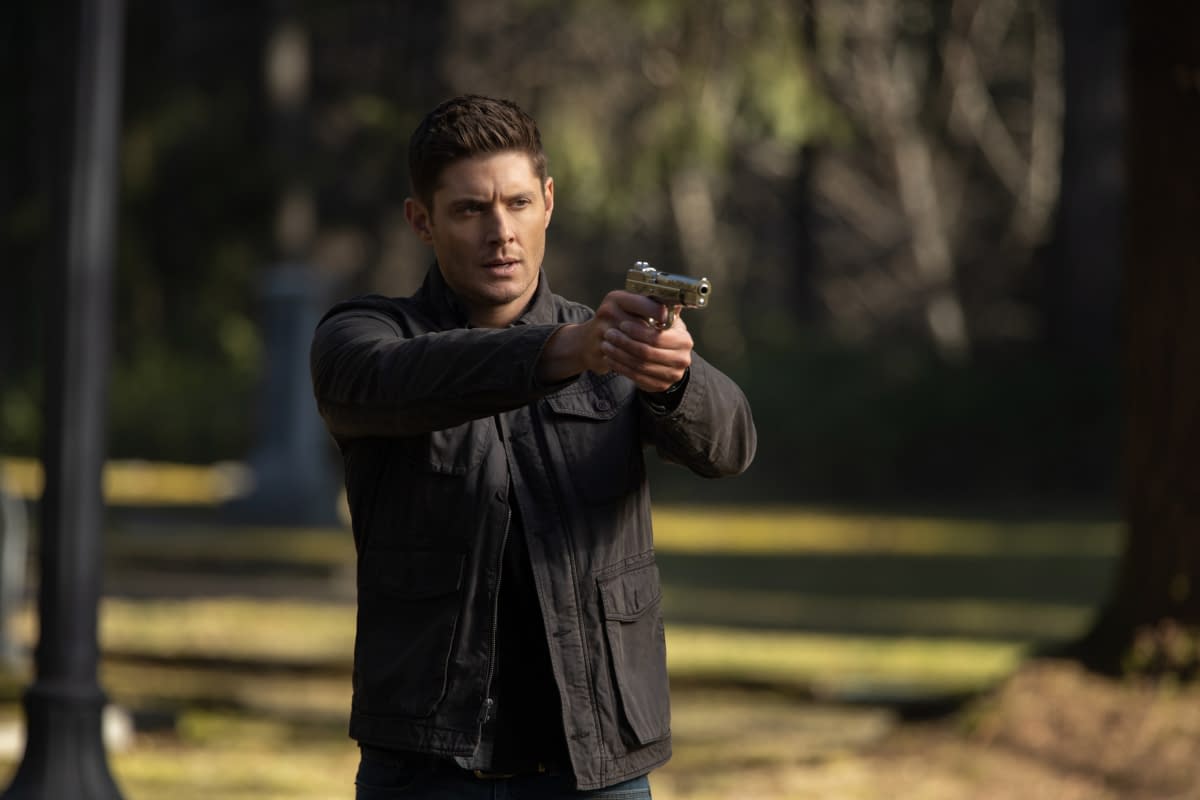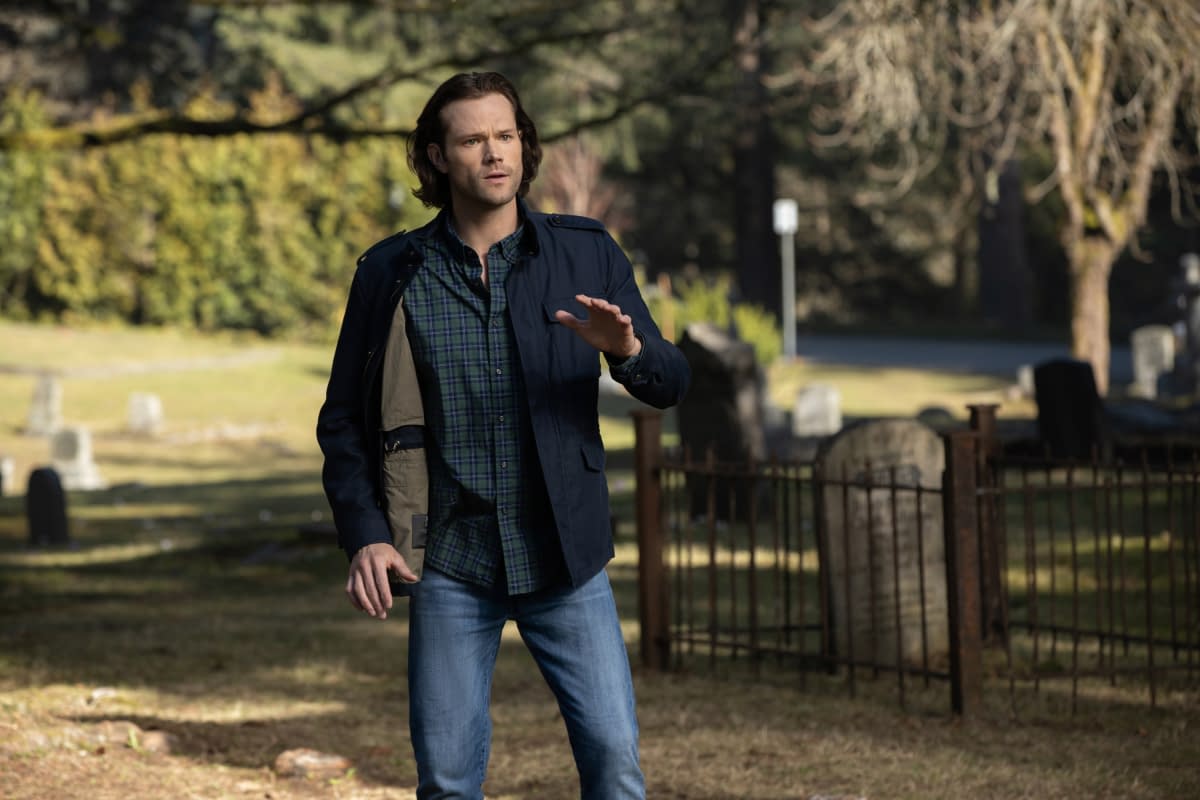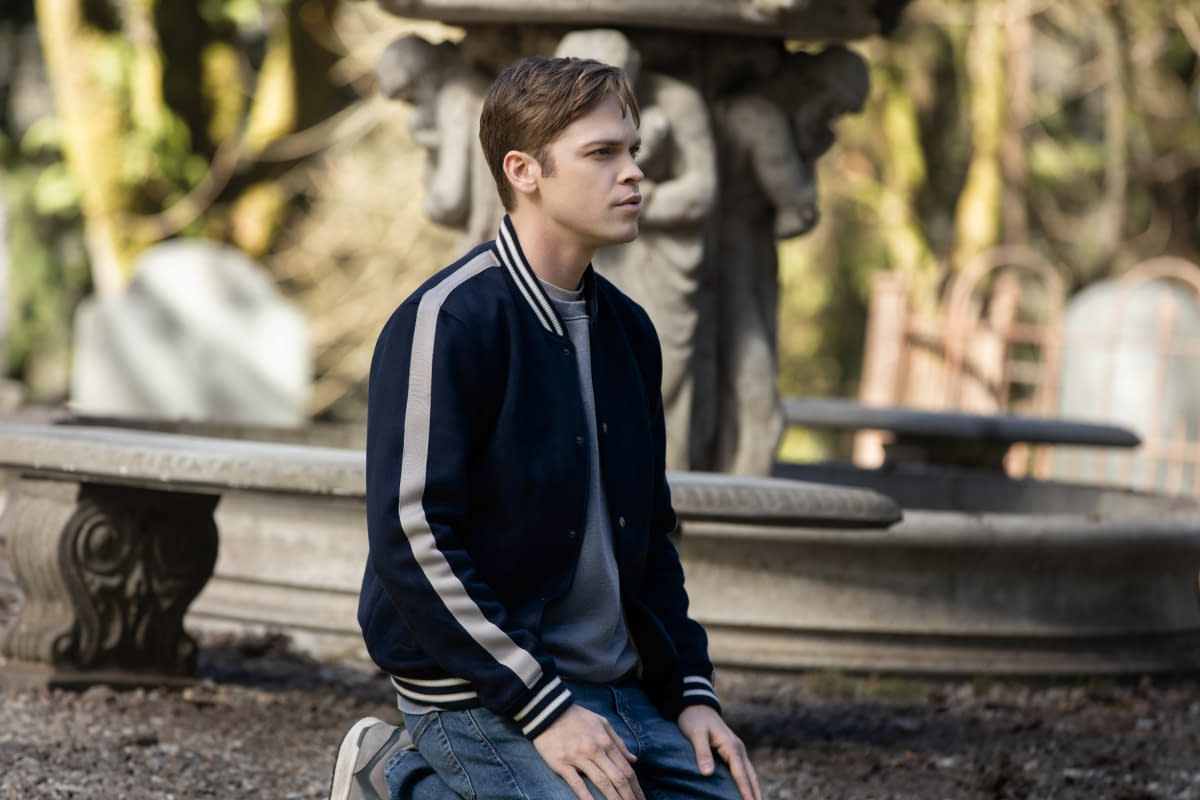 Maybe some other divine intervention will come into play. In classic fashion, we're poised for a killer cliffhanger and brutal twist. Something – or someone – will shake things up just when we think we have everything all sorted out.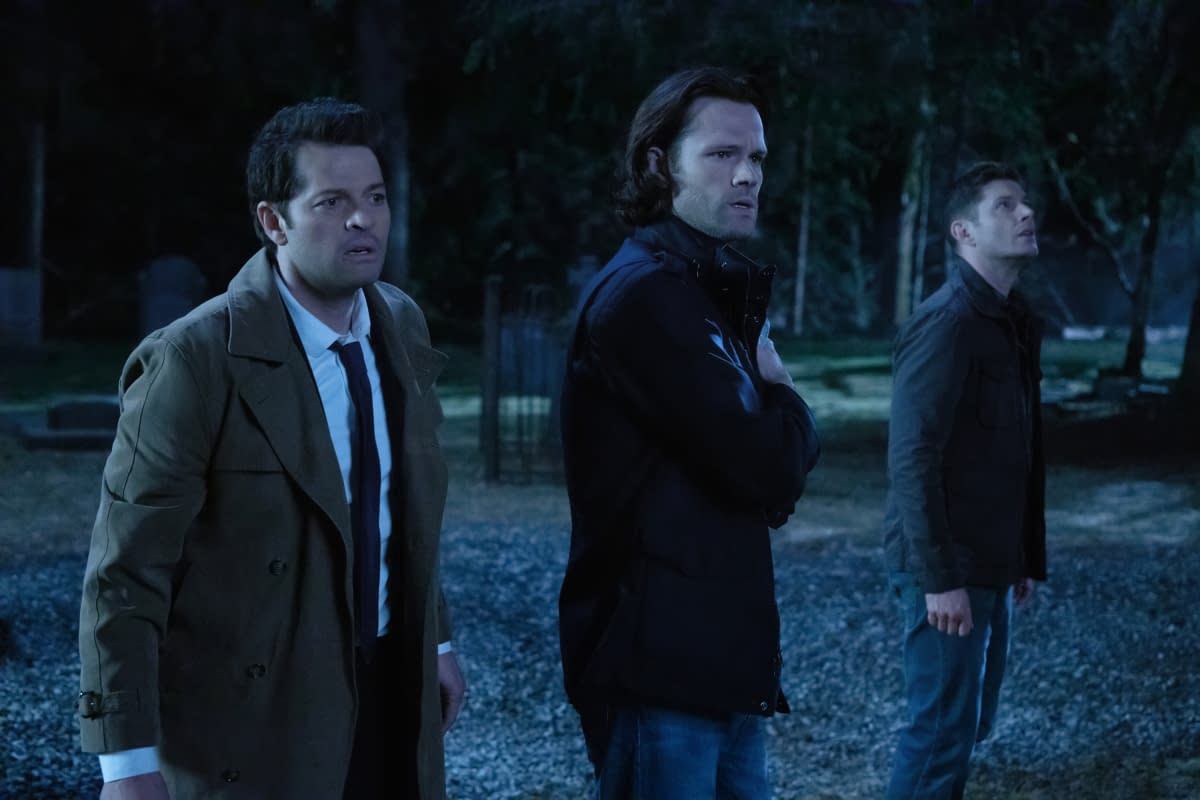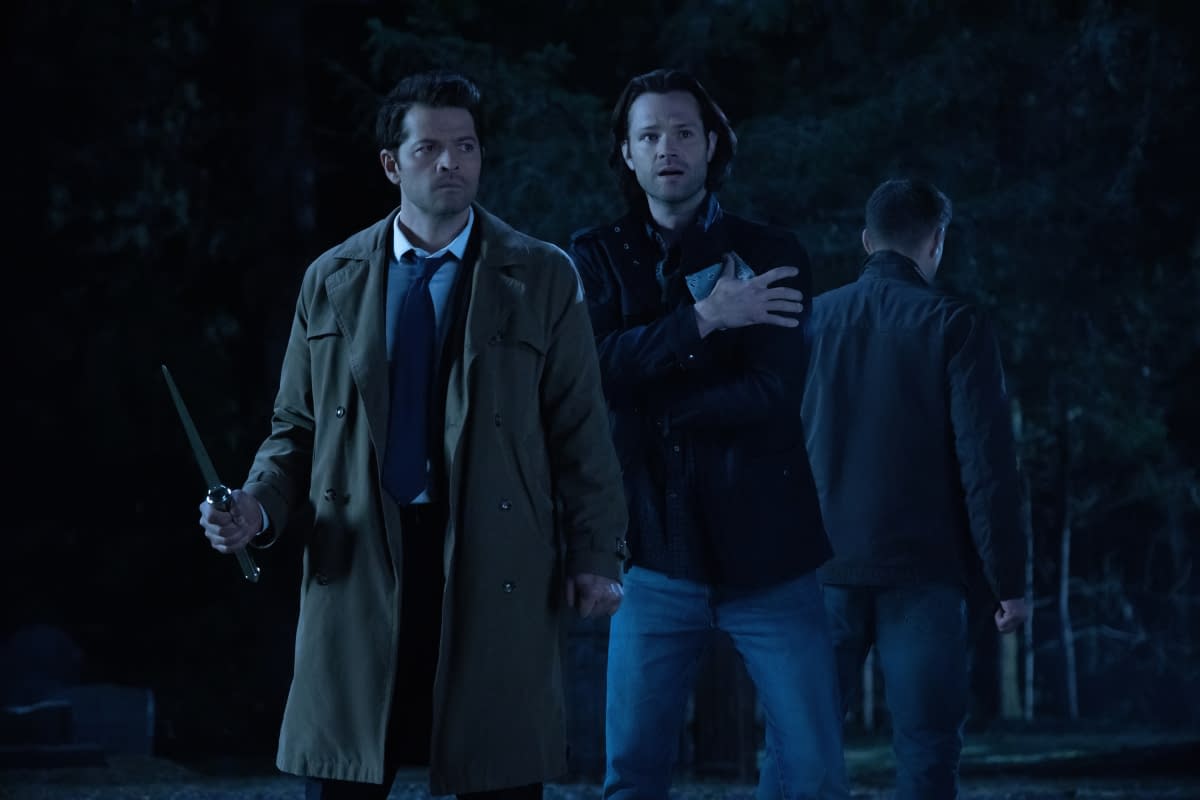 Darkness falls. Sam's hurt (like always). Cass looks concerned. Dean is…well, I'm not sure what the hell he's doing. He's looking up and turning away. Did he go through with shooting Jack? Did Sam get wounded because he got in the way? My mind is spinning with ideas! So I did a little research.
"Moriah" is a telling title. Mount Moriah is where Abraham was willing to sacrifice his Son, Isaac, to God. Sam, Dean, and Cass do feel like they are sacrificing one of their own – if they go through with killing Jack. Could this all be a test? Is a higher power at play here?
Thanks to IMDB's cast listing, we have a solid lead. Chuck (Rob Benedict) is the old friend who reappears. Looks like Jack isn't the only one listening to the Winchesters' prayers. He's usually down-to-earth, but maybe this time the big guy makes a grand entrance from above. Either that or Jack is unexpectedly ascending after the sacrifice.
Whatever the case may be, we are guaranteed to go on one helluva ride. My expectations are extra high since this finale sets-up Supernatural's final season. *sniffles* I'm not crying, you are…
Brace yourselves for an epic showdown as Season 14 bows out with a bang Thursday, April 25 at 8 pm EST on the CW.