Young Justice: Outsiders Season 3, Episode 4 'Private Security' – Mission: Markovia Fallout (SPOILER RECAP)
Welcome to Bleeding Cool's weekly recap of DC Universe's Young Justice: Outsiders, as we jump right in with our look back the season's fourth episode, 'Private Security':
Happy Harbor. August 1.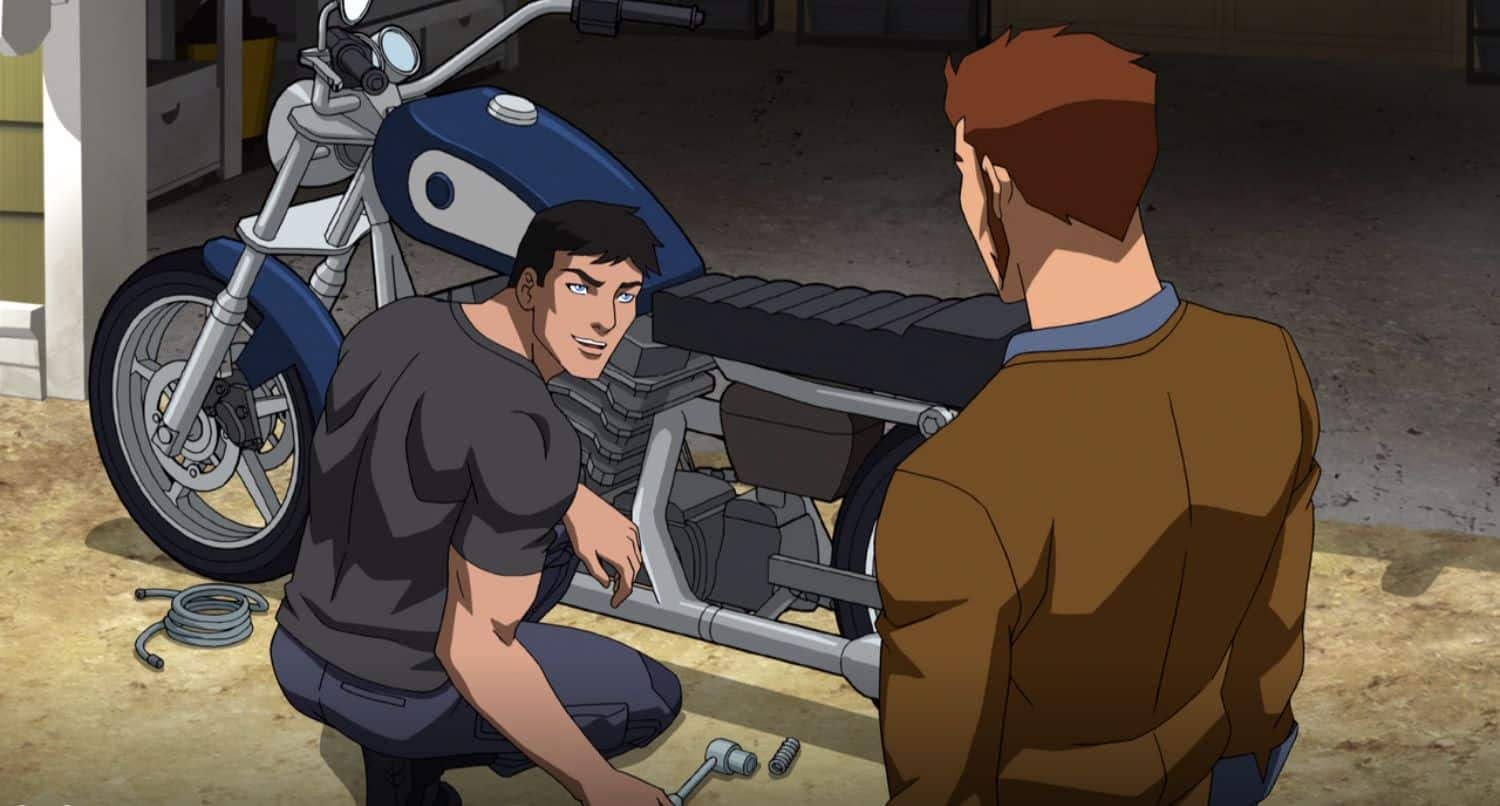 Following the mission in Markovia, Nightwing was ready to pack it up and go home. They saved the lives of Halo, Brion, and Dr. Jace–so Dick saw his responsibility to the survivors as having ended with that. Tigress, Conner, and Jeff, however, knew that they couldn't leave the Markovian metahumans and the doctor on their own, with no control over their newfound abilities. Brion, in particular, as he had been banished from his home country by his newly-crowned brother, Gregor.
Conner brought Brion back home with him to M'gann and the couple's home in Happy Harbor. Brion is understandably tense and frustrated at the pace of life and menial tasks he encounters. Conner points out that was exactly the point in bringing Brion here. Brion needs to relax so that he can begin to master his abilities. Brion says that he's fine (as he melts a wrench in his hand). Conner is working to repair a motorcycle for a little extra money and suggests that Brion help.
Metropolis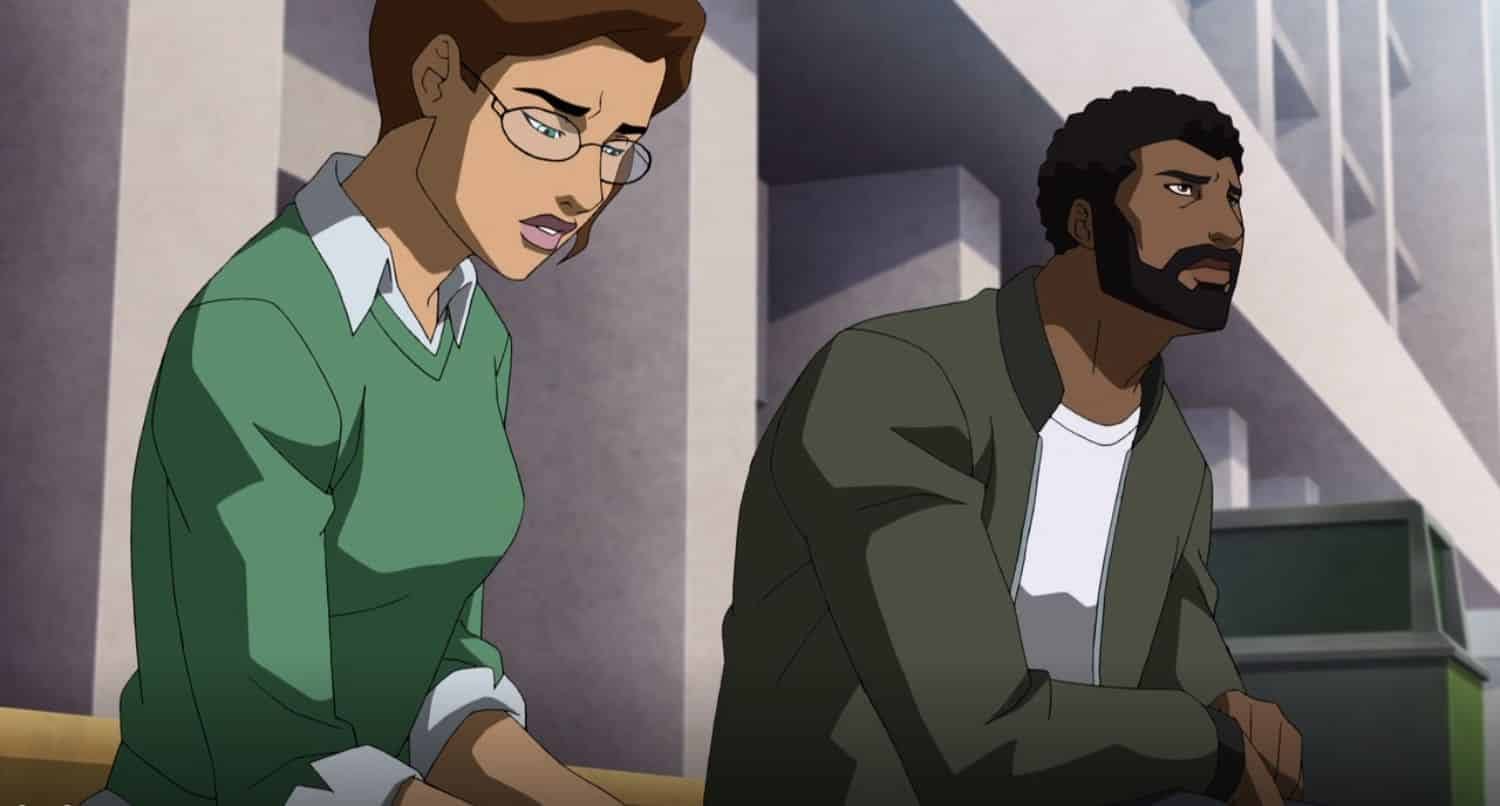 Jeff has put Dr. Jace up at the Luthor Grande Hotel. He treats her to a brunch of hot dogs on the street, because he doesn't know what else to do with her. Jace feels guilty over her role in the meta-gene experiments. She tells Jeff that she came onto the project to help look after the child subjects and when things got out of hand she activated Brion's meta-gene in order to create someone strong enough to stop Bedlam. Jeff tells her that in Metropolis she can start a new life for herself. Jace says that she's not concerned about her own future, but about her responsibility to Halo and Brion for what she did to them.
Star City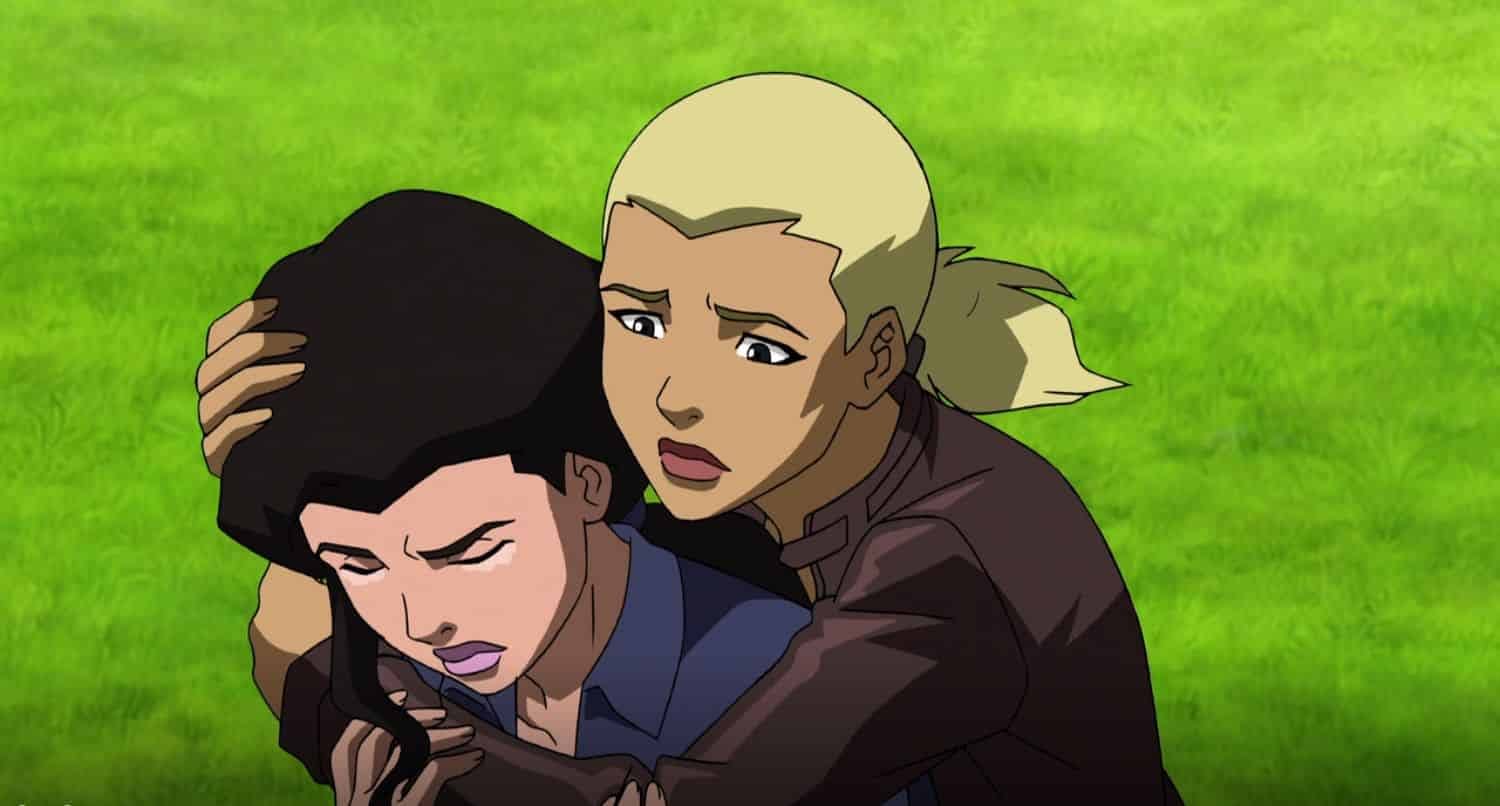 Tigress has an appointment to keep and brings Halo with her. Halo's vocabulary is growing the longer she has gone since resurrecting. Tigress asks Halo whether she has recovered any memories of her life before Bedlam. Halo remembers bits and pieces of her old life – but lies to Tigress and says that no, she doesn't.
The two meet beneath a willow tree, where Nabu releases Zatara from his obligations as Doctor Fate for one hour a year, during which he spends his time with Zatanna. As Tigress and Halo watch the father and daughter from a distance, Halo asks why they are here if they're not going to interact with Tigress's friends. Tigress explains that this isn't the part they are here for. When the hour is up, Zatara is forced to put on the Helmet of Fate again. Tigress embraces Zatanna as she collapses, weeping. To comfort a friend–that is why Tigress and Halo are here.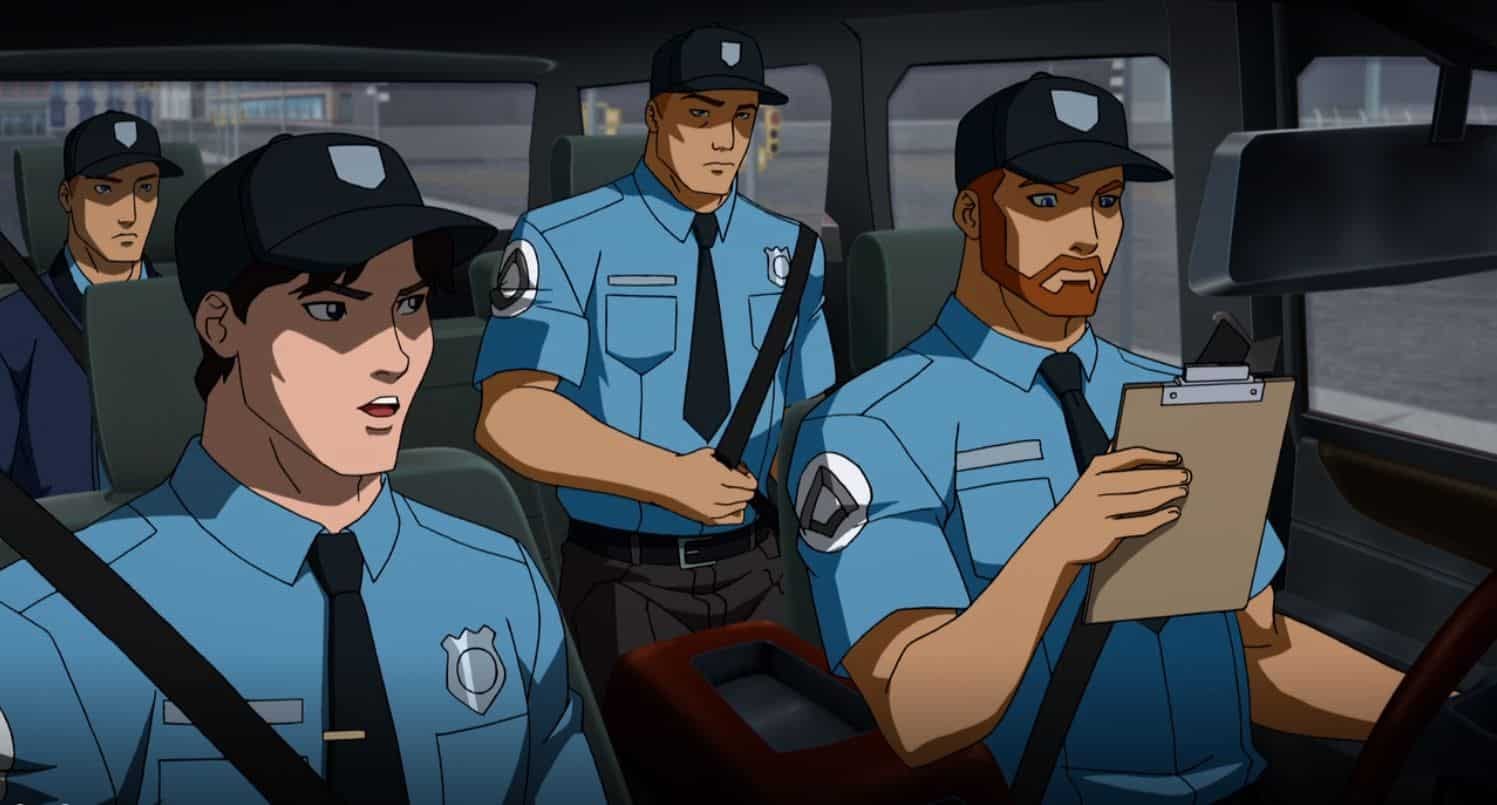 Dick arrives in Star City with Roy Harper and Roy's clone, Jim, to convince Will–another Roy Harper clone who lives with Tigress–to help him shut down a meta-human trafficking ring in the city. Will agrees on one condition: he'll help Dick and team Harper by night only if Dick and team Harper will fill in for some sick employees at Will's private security firm, Bowhunter Security.
The security team is responsible for securing loads of Goode VR goggles being picked up at a warehouse. Roy thinks the security is a bit of overkill, as no one would try to steal three truckloads of gear in broad daylight. Enter Brick and his goons to steal three truckloads of gear in broad daylight out from under security's noses.
Team Harper and Dick give chase, leading to Roy and Jim stopping two of the trucks. Dick and Will battle Brick atop the third moving truck. When Dick accidentally calls Will "Wall"–short for Wally–Will delivers a hard truth and says what no one else has been willing to say to the defacto team leader who's afraid to work with a team after Wally disappeared. Dick blew it in Markovia and is continuing to blow it with his actions toward Halo, Brion, and Dr. Jace since bringing them to America.
Dick realizes that Will is right and resolves to step up, but not before the team of Nightwing, Arsenal, Guardian, and Red Arrow bust up the trafficking ring.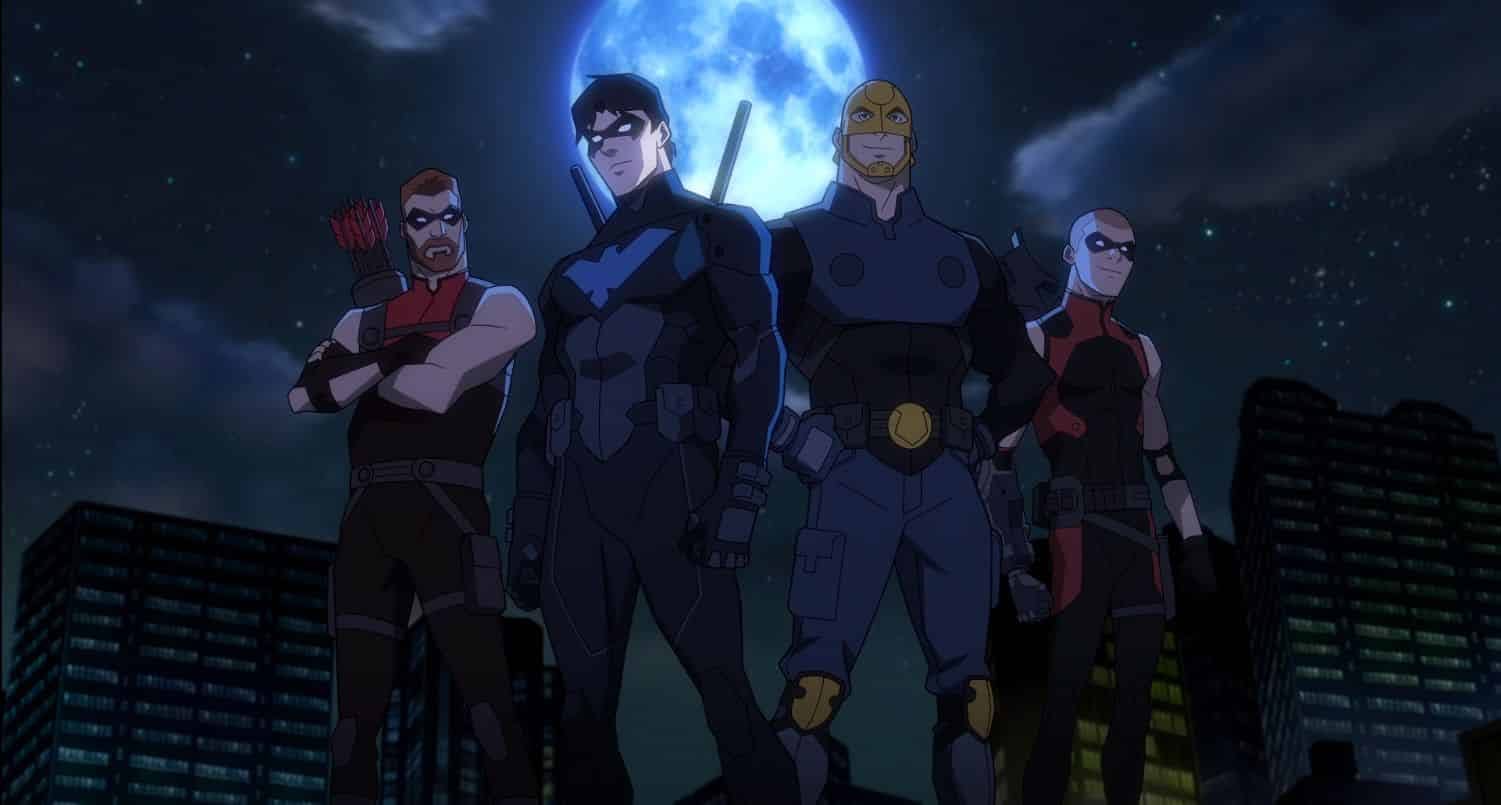 One More Thing…
Shout out to YoungJustice.tv who discovered a further connection to Darkseid this season. Remember that Vandal Savage took Warworld to Apokolips to meet Darkseid in the season 2 finale? We've seen Apokolips in the episode openers and the crates labeled Apokolips in Bedlam's lab in episode 3, so it's been a sure bet that at some point we'd see Darkseid's hand at work this season. Here's a look at all 26 episode titles for this season…
Princes All
Royal We
Eminent Threat
Private Security
Away Mission
Rescue Op
Evolution
Triptych
Home Fires
Exceptional Human Beings
Another Freak
Nightmare Monkeys
True Heroes
Influence
Leverage
Illusion of Control
First Impression
Early Warning
Elder Wisdom
Quiet Conversations
Unknown Factors
Antisocial Pathologies
Terminus
Into the Breach
Overwhelmed
Nevermore
We're guessing you see it. If not, we'll spell it out for you (hint hint) when we return with our recap of the season's fifth episode, "Away Mission."
Images: DC Universe