What's in the Box?!: Loot Crate DX – June 2018
We mentioned a few days ago that our June subscriptions from Loot Crate came in late, and today we have the last of them from June with the Loot Crate DX. We honestly weren't sure what to expect from them this month as the theme for this month seemed to be "Colossal", so we cracked the box open and took a look at the goodies inside.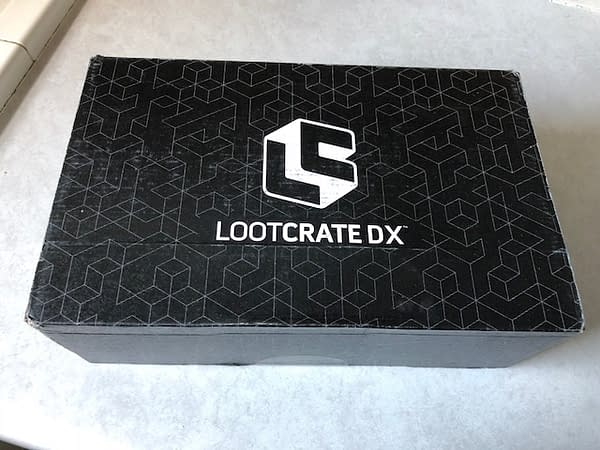 The first item we'll take a look at is the pin, which comes to us from Jurassic World: Fallen Kingdom. We get a straight-up raptor pin! This thing is actually pretty well designed and has some body and weight to it as you're getting about as good of a metal representation of a raptor from the film series as you can. The only problem with it is that it has a metal stopper on the back, as we prefer to get ones with rubber so it's not jacking up our clothes and skin.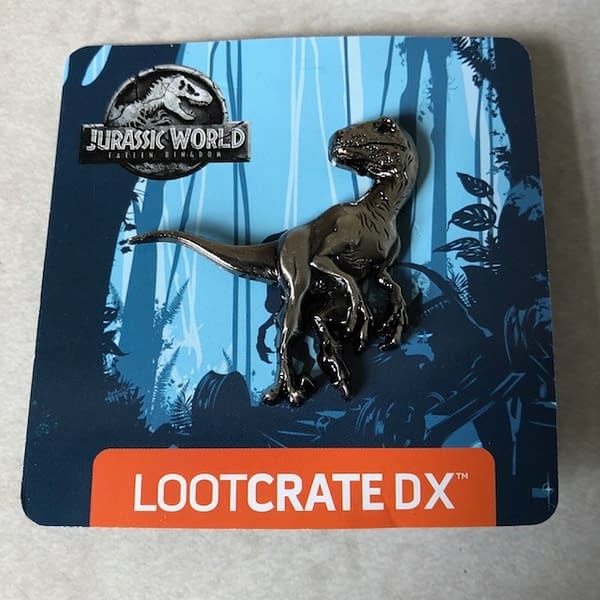 Next up is a poster, and we get a long three-foot poster of Thanos sitting on his throne with the Infinity Gauntlet on his hand. This is a pretty cool piece of wall art made by Grey Matter Art that has a limited number of 12,000 prints. It's a lovely little treat for people who love the classic look of Thanos and what he represented in Marvel back in the day No complaints about this one.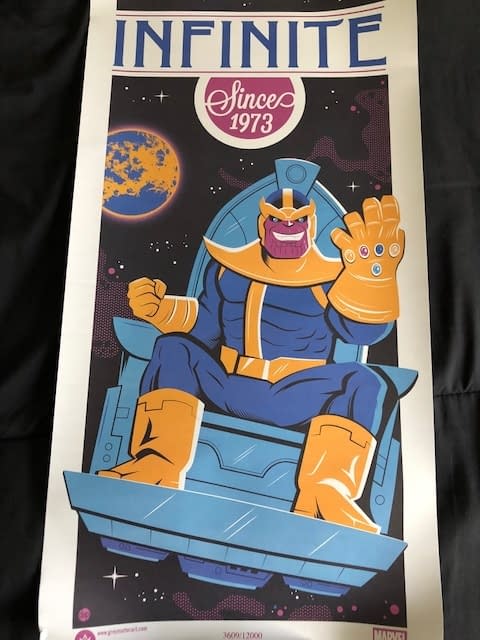 Moving into toys, we got a fun little addition with a pair of Gundam Figures. Bandai and Bluefin came together to make these special Universal Unit toys where you build the models yourself from the instructions inside the box. We would have shown off the finished product for you, but there was just one problem: they are notoriously a pain to construct. They may look like kids' toys, and we realize there are some people who have a knack for these, but the instructions don't help being written in Japanese and the pieces often need to have extra plastic removed before the look how they're supposed to look in the visuals. A fun item for Gundam fans and model builders, but not so much for everyone else.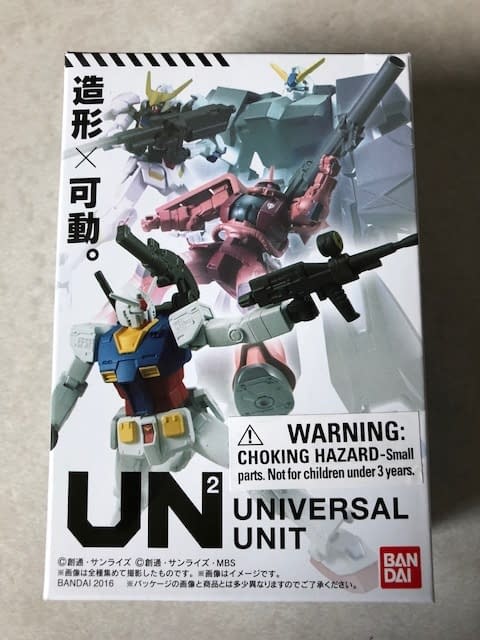 Looking at the first of two clothing items, we get a pair of socks from Jurassic Park. This is a classic Jurassic Park kind of item, including the InGen logo on the side of the box. The top half has a T-Rex face along with the JP branding on the sides, while the sole of the sock has T-rex arms. These are pretty fun to look at and decent to wear. They're not thin or thick, just the right amount of cloth for a sock to be decent protection. This is a fun get!
Next up, a comic book that we were surprised to find and enjoy: Kong on the Planet of the Apes. I don't really need to set this book up because it's pretty much what you might expect. It's King Kong tearing up shit on the Planet of the Apes, along with all the insane and fun things you might expect from that kind of crossover. If you love either, you must get this. It was an awesome read with a fun throwback from people who know their material.
Finally, the make-or-break item of the box: the t-shirt. This time around, for reasons we don't get, we got a longsleeved shirt in the summer when it's record high temperatures outside. But this one will be worth holding onto come fall and winter: a Stay Puft S'mores Kit shirt. A lovely nod to Ghostbusters as we get a fake promo for s'mores featuring everyone's favorite representation of Gozer, the Stay Puft Marshmallow Man. The design is awesome as it comes from Crystal Fontan (Bamboota), and there are a few hidden references in the mix to make it worthwhile. This is a win, even though I can't wear it for another three months.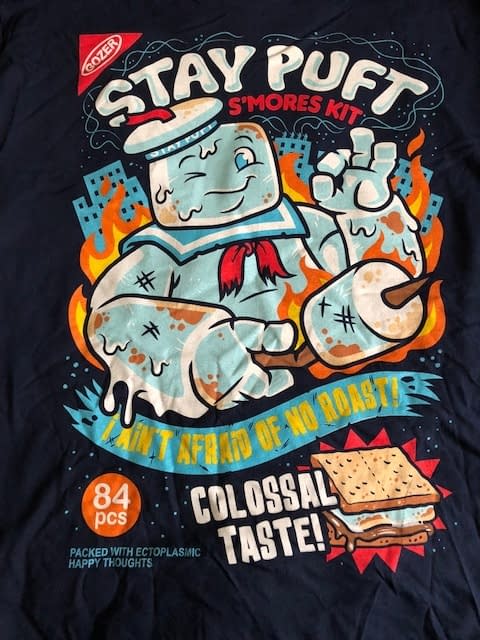 Overall, this Loot Crate DX is a bit of a mixed bag, but it had more benefits than downfalls inside. The figures were the low point, the comic book and the shirt were the highs, and everything else kind of sat in the middle. It's a good box, but I don't believe it was close to being one of their best considering some of the better ones we saw earlier this year. We look forward to seeing what July has in store for us.