Aquaman Let's Mera Make a Splash with New Mafex Figure
The Aquaman film was a surprise too I think a lot of fans. It brought a hero most of us fans thought was the weak link of the Justice League. However, with his portrayal by Jason Momoa, he is nothing the Khal Drogo of the sea. One of the most underrated characters from the Aquaman movie as well as the comic book would be the queen era. Being the leading lady of Atlantis in the DC universe you would think there'd be a lot more collectibles of her. I think we will now start seeing a transition into the female leads as well as DC female heroes getting more collectibles for a wide variety of audiences. Medicom has announced a new Mera figure based on Amber Heard appearance from Aquaman. The figure stands roughly 6.3 inches and is highly articulated as well as highly detailed. She comes with two heads sculpt, one being with a crown one being not. She also comes with a wide variety of accessories, including water power effects and other red effect pieces. I love the costume of this character and her red hair blends perfectly with it well and it makes the figure all come together. This is a must-own for any DC ladies fan, fans of the Aquaman, or even fans of Mera herself. I know a specific guy who would love to own this as he is a massive fan more than the most.
The Aquaman movie Mera MAFEX Figure is scheduled for release in July 2020. She is priced roughly at $73 (after conversion), pre-orders for her have already gone live. Original pre-order links will be located here or check your go-to import retailer.
"Sometimes we have to do what's right, even if our heart aches against it."
Maffex No. 115
MAFEX MERA
Combines the best form and outstanding range of motion!
The strongest action figure ever!
Scheduled to be released in July 2020
Prototype head production Junichi Shimazaki
Sculptor PERFECT-STUDIO
Overall height approximately 160mm
-From the movie [AQUAMAN], [MERA] has appeared!
-Replacement head included!
-With dedicated joint parts,
–A unique posing is possible!
–With effect parts included
Realistic action scenes can be reproduced!
-Comes with a movable figure stand!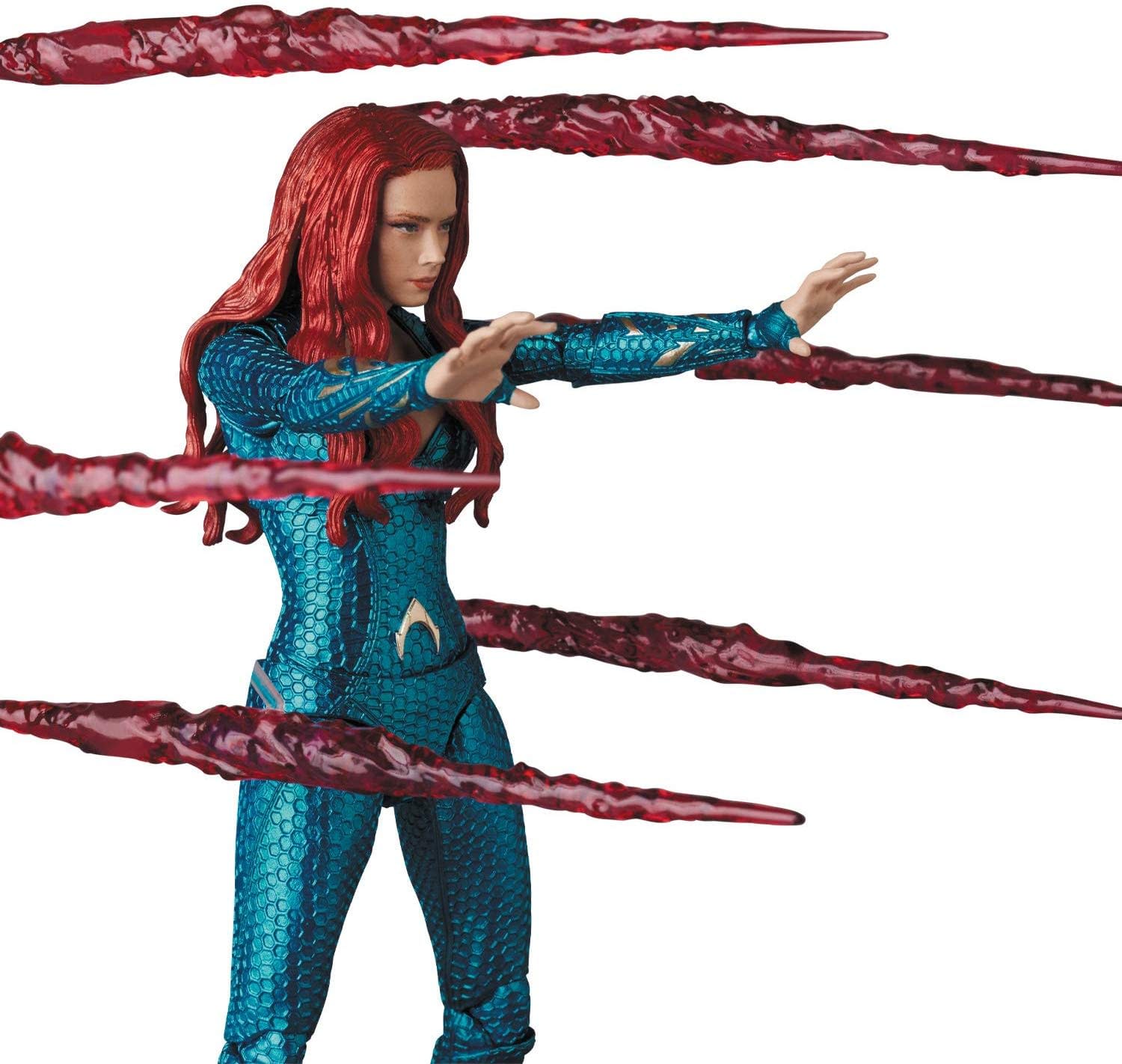 * We are shooting a sample under supervision.
Some of the products may be different.
AQUAMAN MERA and all related characters and
elements (C) & TM DC Comics and
Warner Bros. Entertainment Inc. (s19)