Check Out Sideshow Collectables New X-Men Rogue Maquette
Sideshow Collectables has just announced (and released photos) for their new X-Men Rogue maquette, complete with two different heads. The collector's edition of our favorite Marvel southern belle features straight brown with a shock of white hair, as well as the signature green and yellow uniform complete with leather jacket. The Exclusive Edition of the figure has a swap-out option with the more 90's style mullet cut and green headband.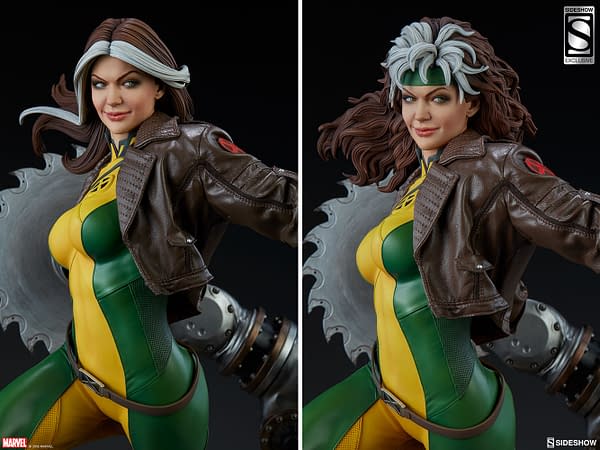 Measuring just over 22" tall, the Rogue maquette defies gravity in this dynamic and exciting composition that features the mutant's marvelous powers on display. Flying over a detailed Danger Room environment base, Rogue wrenches an intricate mechanical buzz saw from the floor, ready to take a swing at any unwelcome X-Mansion guests.
The polystone Rogue Maquette features a sculpted green and yellow costume, detailed with a variety of fabric-like textures to give added dimension to her iconic uniform. Rogue also wears a custom tailored faux-leather brown jacket featuring a red "X" logo on the shoulder to complete her signature Southern style.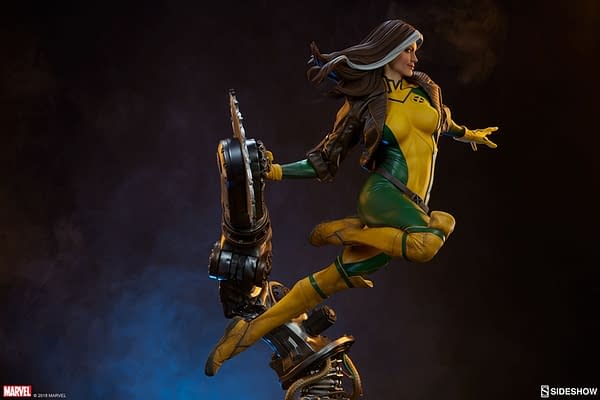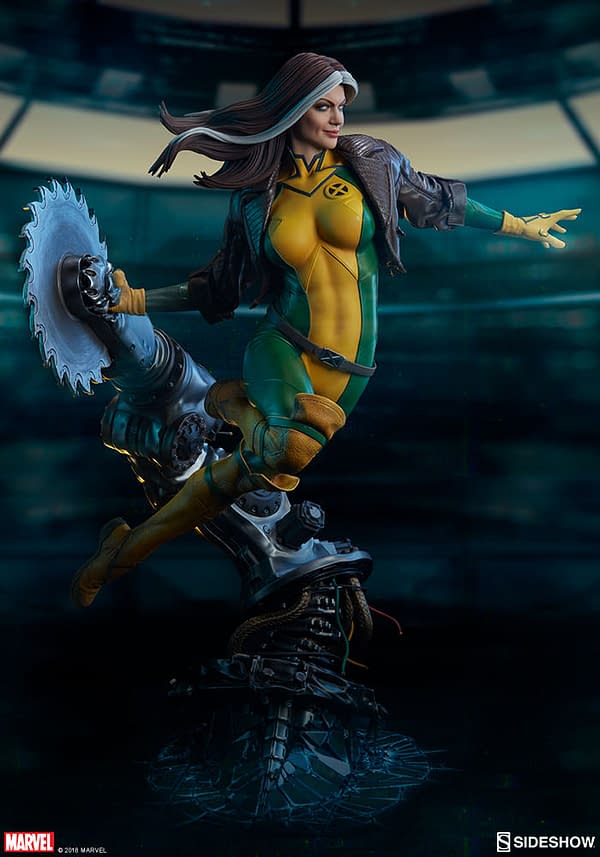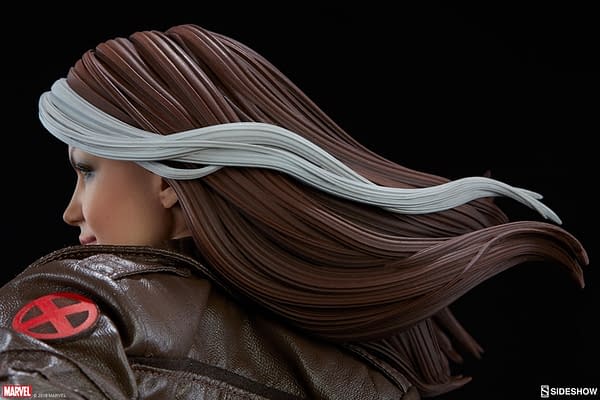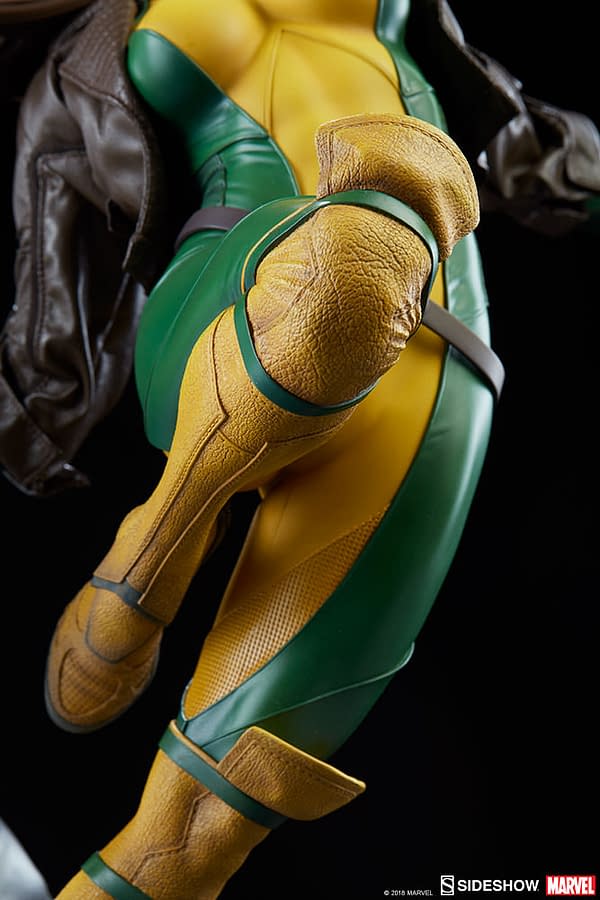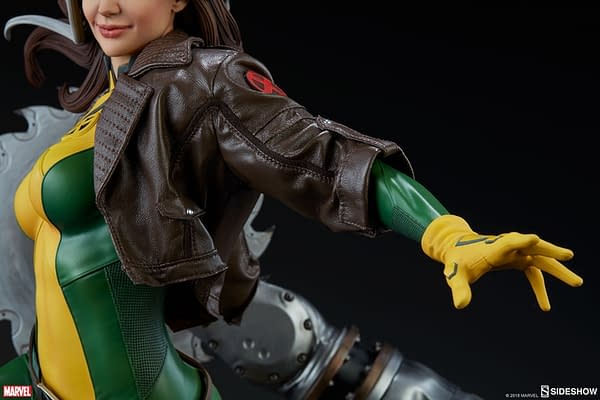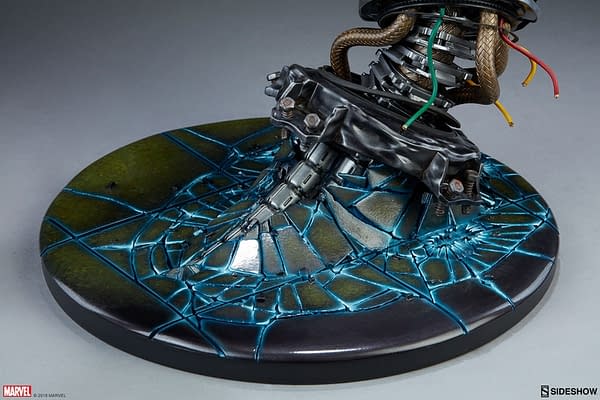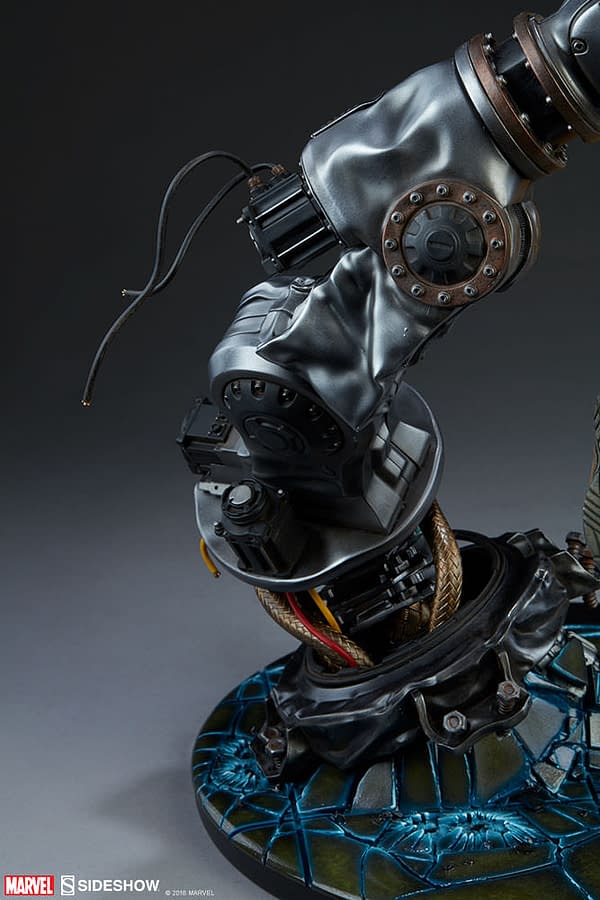 The Exclusive Edition of the Rogue Maquette includes a swap-out portrait featuring Anna Marie's classic hairdo.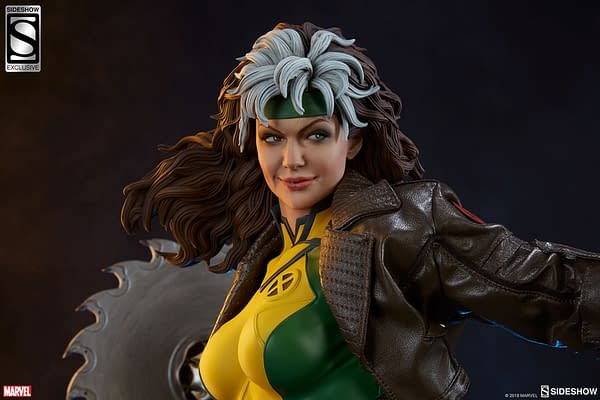 Rogue orders will open on Thursday August 2nd between 12pm-3pm PST. The Exclusive Edition (with the two heads) will be priced at $715.00 USD, and the Collector Edition will be priced at $700.00 USD.
You can check out additional photos and other amazing Sideshow Collectables on their website here.