DC's Punchline Gets a Shirt For Comic-Con@Home
The Official Comic-Con Apparel and Merchandise for 2020 will launch on July 22 at Noon PDT, 3pm EDT and 8pm BST, even though there's no actual San Diego Comic-Con and only an online Comic-Con@Home to replace it. Order, and it will ship. Not sure of the international options right now. They have three new T-shirts, one with DC Comics' hot new character Punchline by co-creator Jorge Jiménez on a black Nano shirt.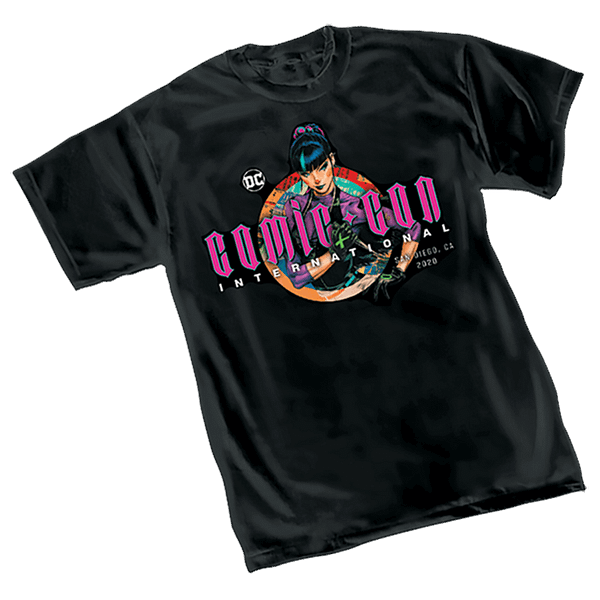 See, you won't get that Punchline at DC Fandome, will you? They also have a Toucan maroon short and a Front Of The Line/Back Of The Line shirt, a varsity fleece zip hoodie! With an embroidered Comic-Con logo on the left chest, embroidered "Comic-Con" on the hood and a single-colour logo imprint on back, a new flat-bill embroidered cap, woven socks, a stainless-steel water bottle, and a return of the Comic-Con Buffs, now in two colours.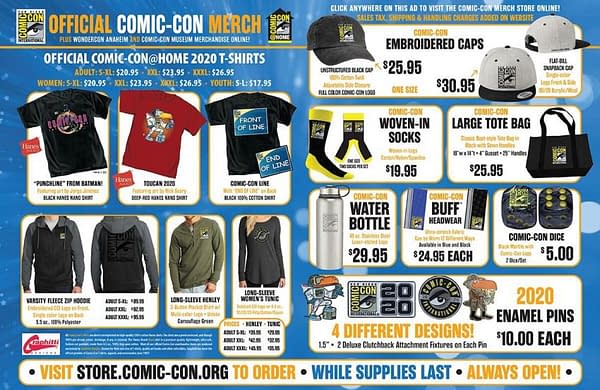 For the first time, you don't actually have to go to San Diego to get all this stuff. So you can wear these bright yellow SDCC socks…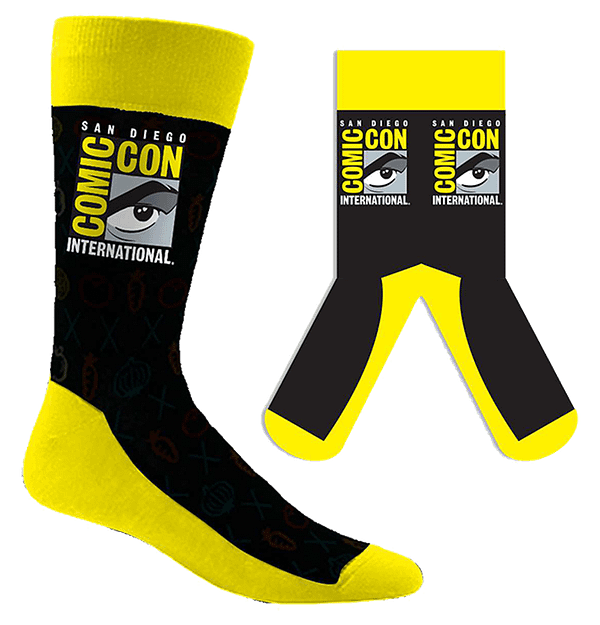 Or slightly more muted caps.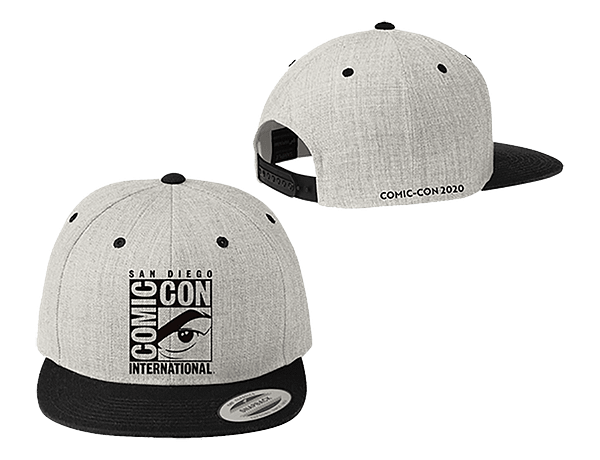 Or, um, whatever these are. SDCC scarves? Maybe.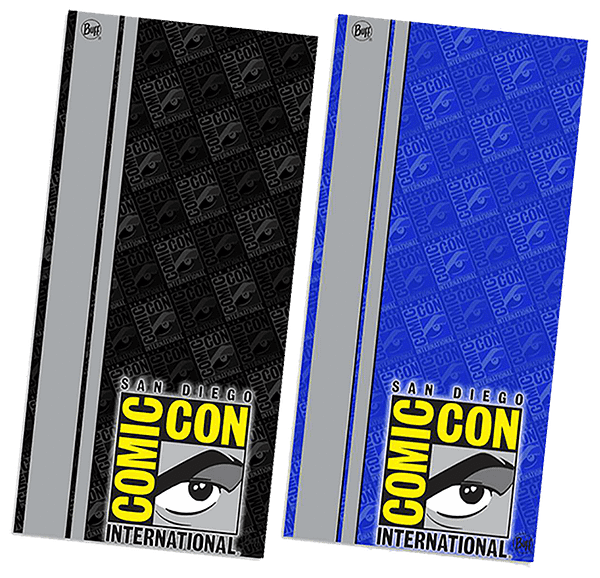 And yes, those San Diego Comic-Con 2020 pins.

No word on the shipping costs yet. Still, a lot cheaper than actually going there to pick them up. And all those panels for free – will you get your Punchline shirt in time? Or will you have to Photoshop yourself wearing one? Feel free to use the image above if ou need to.
We're just one week away from the debut of Comic-Con@Home 2020 which will feature over 350 separate panels spread out over all five days of the event. The majority of the panels will also be available after the July 22-26 dates, although there are some that may have a limited time period attached to them. Each panel will contain a link; when you click on that link, you'll launch another page that has the panel video embedded on it and that video will be available on the date and time listed. And there's merch…