Devil May Cry gets a Demon Slaying Good Smile Company Nendoroid
Devil May Cry has always been a series I have admired. The monster hunting was always appealing to me in the wide variety of weapons ever since Devil May Cry. Dante has been kicking ass and watching him slice and dice his way through multiple demons and bosses was a pleasure. Even that weird little spurt where we got the Devil DMC reboot game, I still kind of dug it. However, this time you have something else to dig with the new Nendoroid figure portraying the iconic Dante from Devil May Cry 5. Dante comes loaded out with weapons from his sword Rebellion and his pistols Ebony and Ivory. One cool little accessories he does get is his motorcycle Cavaliere, which he can be posed on and ride. Like most Nendoroid, he does come with a display stand as well as his posing stand. Devil May Cry 5 Dante will come with two facial expressions, one being cool calm and collected and the other aggressive battle face. It's a cool little figure that fans of Devil May Cry should jump on before he sells out.
The Nendoroid Dante from Devil May Cry 5 from Good Smile Company roughly $60. He is set to release May 2020 and pre-orders for him or are you live and located here. Pre-orders can be placed up until December 12, 2019, so make sure you pre-order yours before it's too late. I've got to check out the other amazing Nendoroid coming soon from Good Smile Company.
"Well well… O king of stench and filth. I'm impressed! Those are the two best badass women in the world. And I know only one guy that can defeat them… Jackpot!"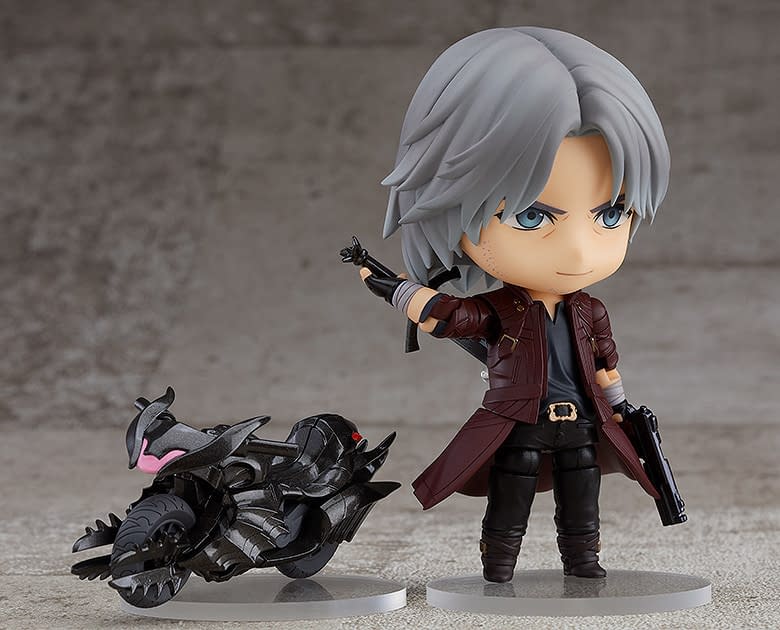 The Strongest Demon Slayer is now a Nendoroid!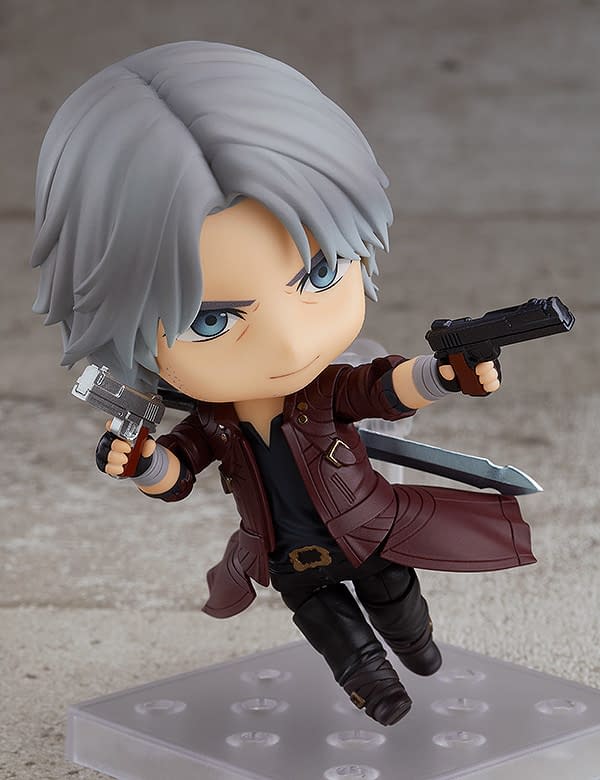 From the Xbox One/PlayStation®4/PC (Steam) game "Devil May Cry 5" comes a Nendoroid of the professional Devil Hunter Dante! He comes with two face plates including his cool and composed standard expression and his intense shouting expression.
His sword Rebellion, his pistols Ebony & Ivory and his motorcycle Cavaliere are included as optional parts. Be sure to add him to your collection!