Funko Launches New Wetmore Forest Series of Books
Funko is getting into the book business. They will launch a new series of books and merchandise based on their own popular Wetmore Forest characters online and exclusively at Barnes and Noble on June 15th. Sterling Publishing will handle the publication of the books, which will bring the characters and world of Wetmore Forest to life. Personally the more Tumblebee I can have in my life, the better. Check out the teaser image and press release below.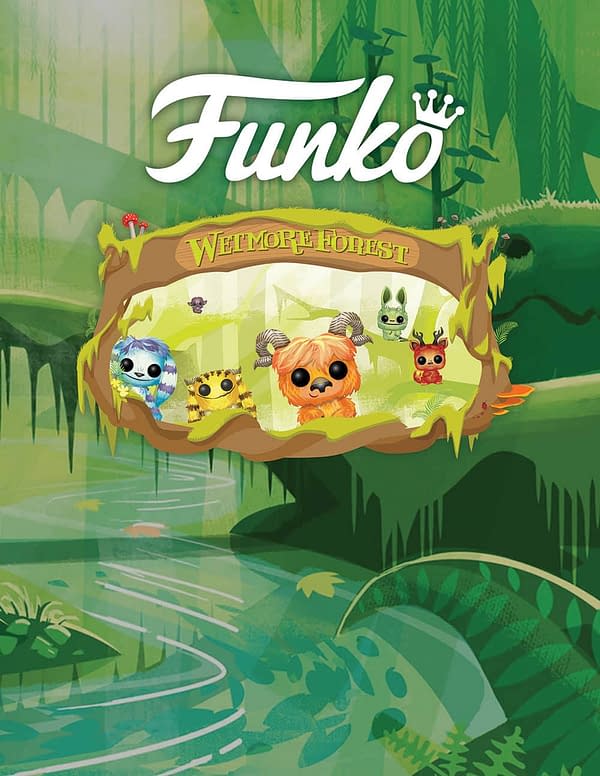 Funko, Inc. ("Funko," or the "Company") (Nasdaq:FNKO), a leading pop culture consumer products company, today announced it will be releasing a series of books based on its own designs and characters from Wetmore Forest.
The books will be sold online and in-store exclusively at Barnes & Noble along with accompanying Funko merchandise beginning June 15th, 2019.
"We're excited to expand the storylines of our beloved Wetmore family through a book series available at the bookseller with the largest number of retail outlets in the United States," said Senior Vice President of Global Sales, Johanna Gepford. "Children will be delighted to follow the adventures of characters created by the same creative geniuses that produce highly sought after Funko products."
In partnership with Sterling Publishing, Funko will be showcasing the books at both the London Book Fair and Bologna Children's Book Fair.
Wetmore Forest was created to depict an enchanting forest and encourage exploration and discovery among Funko fans. Funko's loveable lighthearted Pop! Monsters include Bugsy Wingnut, Tumblebee, Butterhorn, Snuggletooth and others.