Funko Round-Up: Jaws Skateboard! Spider-Man, Coraline, Gremlins, and More
Funko announces tons of new products and licenses every day, let alone every week. It can be a lot to keep up with. So we are here to help. Welcome to the Funko Round-Up! In this edition, a new skate deck, a great Pop Ride, Gremlins, Spider-Man video game Pops, Coraline, and Little Shop of Horrors.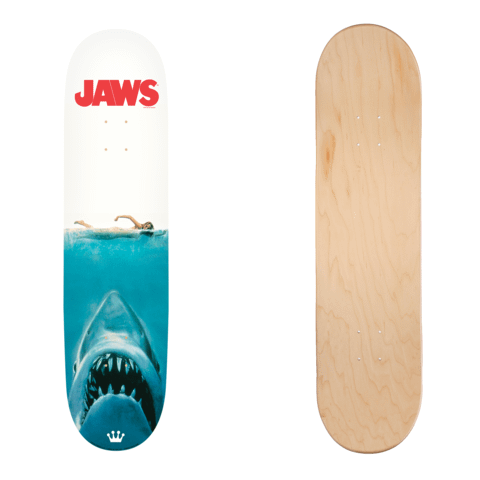 Funko recently introduced a Golden Girls skateboard deck that proved to be
a major hit both at San Diego Comic-Con and Target.

But now it's Shark Week and there's no telling where those
apex predators might appear. Be ready for a quick getaway with this Jaws-themed skateboard deck conveying both your respect for the
apex predator of the ocean and the apex director of pop culture classics.
Their Golden Girls deck was truly a hit. If they are going to continue with these, I am happy to see them do iconic key art like this.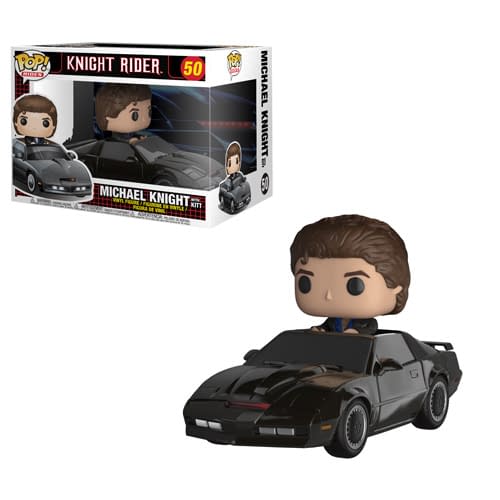 You can now collect Michael Knight and his artificially intelligent
Pontiac Firebird Trans Am named KITT as a Funko Pop! Rides!
Defeat villains like K.A.R.R., Garthe Knight and Goliath and relive the
magic of the series that gave David Hasselhoff his first big break.
This is one of the more iconic Pop Rides they could possibly do, and they nailed it. Wish it could talk though!
Relive the 1986 Warner Bros. Pictures cult classic rock musical with
this Pop! line that will have you singing "Feed me, Seymour."

The collection features Seymour holding a small Audrey II,
the man eating plant, Seymour's love interest Audrey and
her savage dentist boyfriend also make an appearance, along with
Audrey II and a bloody chase indicating the plant recently fed.
Chase is a rarity of 1-in-6!
Little Shop of Horrors is one of those films that everyone loves and I just don't get. But I am happy for fans that are excited about these! That has to be one of the laziest chase figures ever. There is barely any blood on it! The plush is awesome looking, though — they have been killing it with the giant plush as of late.
Now these Spider-Man Pops, based on the upcoming video game, are all must-own. Miles and Mary Jane look awesome, and Mister Negative might be one of the coolest Marvel Pops they have ever done.
I can't believe they actually made a flashing Gremlin Pop! I have actually seen these in stores already, and the sculpt is incredible on both Pops. I have lost interest in Vynl, to be honest, but this two-pack looks pretty cool.
Finally, Coraline gets a full wave of Pops. They are just the right amount of creepy — something about that Coraline as a Doll Pop creeps me out. Probably the buttons for eyes.