Grindelwald is the newest villain inside the wizarding world of Harry Potter. Taking place many years before Harry's battle against Voldemort even takes place. It seems lately a lot of Fantastic Beasts collectibles are coming back with the great success of Harry Potter and I'm not surprised. However, it seems though that those movies are split between fans so these collectibles are meant for them. This time we're looking at the main villain Grindelwald himself as he will be getting a new MAFEX figure from Medicom. Grindlewald is roughly 6 inches tall, very articulated, highly detailed and even showcases Johnny Depp's portrayal of this character on the big screen. Grindelwald will come with a secondary head portrait, a skull hookah, and his wand. The lack of accessories with him is easily overcome by the detail in this figure that blows it out of the water. This figure gives me a Lost Boys vibe and that is a sell. If you're a fan of the Fantastic Beasts series this is a figure for you to add to your ever-growing Harry Potter collection. MAFEX has created some great figures and this is joining their list.
The Fantastic Beasts: The Crimes of Grindelwald Gellert Grindelwald MAFEX Figure from Medicom set to release July 2020. He will be priced at roughly $105, and pre-orders for him are already live and you can find them located here. don't forget to check out some of the other Fantastic Beasts: The Crimes of Grindelwald toys coming out like Newt Scamander and Albus Dumbledore.
"The disapproval of cowards is praise to the brave."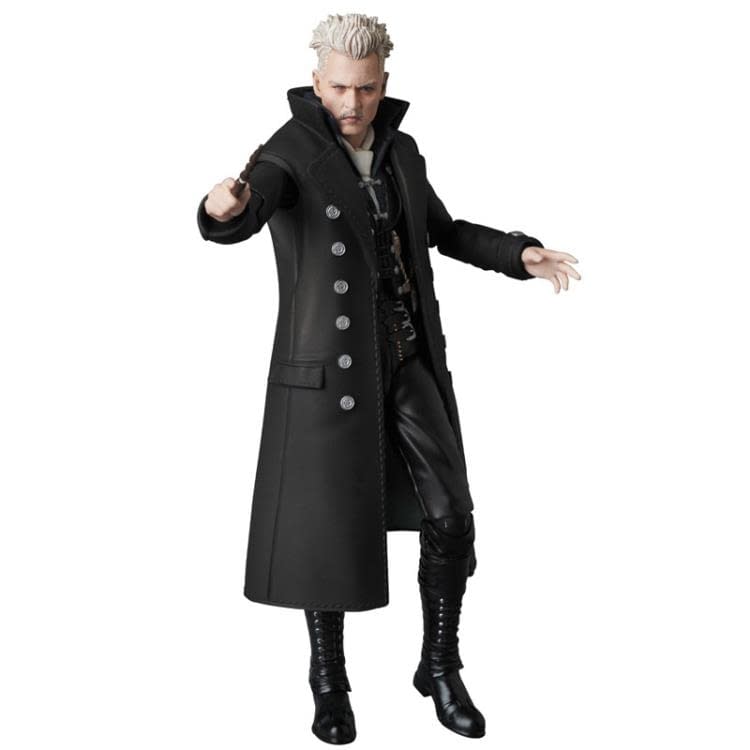 Fantastic Beasts MAFEX No.116 Gellert Grindelwald
Product Description
Medicom dives into the wizarding world of "Harry Potter" with the MAFEX figure of Gellert Grindelwald, from Fantastic Beasts: The Crimes of Grindelwald! His realistic facial features look just like actor Johnny Depp as Grindelwald and he includes several accessories.
Product Features
6.30 inches (16cm)
Made of plastic
From Fantastic Beasts: The Crimes of Grindelwald
Realistic facial features
Highly posable
Box Contents
 Gellert Grindelwald figure
Alternate head
Wand
Skull hookah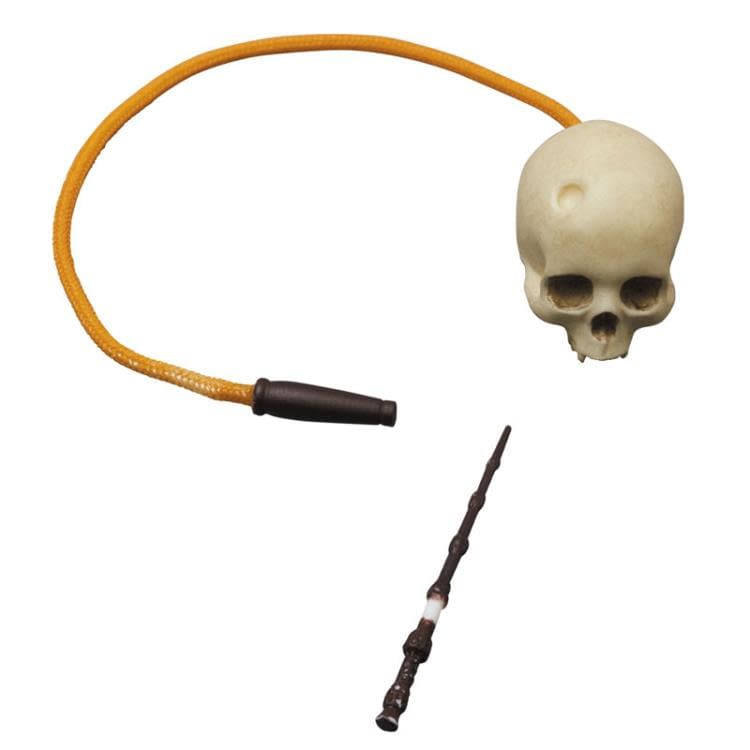 Enjoyed this article? Share it!