Harley Quinn and the Birds of Prey has had some good and bad fan response that we all imagined. It is very hard for DC Comics to pick up the pieces of their fallen empire after they pushed so hard for it. While the movies are hit and miss but the collectible game is still strong. Iron Studios has announced a new Harley Quinn statue from her most recent movie. This time we get to see a Harley with her newest pet. Of course, she isn't always there so her most erectly purchase was a Hyena. This Hyena is also named after the hunky billionaire Bruce Wayne which is pretty hilarious. The statue shows both of them on a couch with high detail and nice color. Harley does not look like her cinematic counterpart and I assume that's because of licensing issues. That aside this is still is nicely designed statue and any Harley Quinn fan enhances their collection with it.
The Harley Quinn and Bruce Deluxe Statue is priced at $149.99 and is scheduled to release in December 2020. Pre-orders are already live for this statue and you can find her located here.
"This is me, Harleen Quinzel. When I was a kid, my dad traded me for a six-pack of beer. But however many times he tried to ditch me, I kept coming back."
Harley Quinn & Bruce Deluxe Art Scale 1/10 – Birds of Prey
DESCRIPTION
License: Birds of Prey
Scale: Art Scale 1/10
Features:
– Limited Edition
– Based on original movie references
– Made in Polystone
– Hand Painted
Product dimensions: 5.1 in (H) x 5.1 in (W) x 5.1 in (L)
Product Weight: 1.3 lbs
Release schedule: Fourth quarter of 2020
*This item will be shipped from our warehouse in Los Angeles – California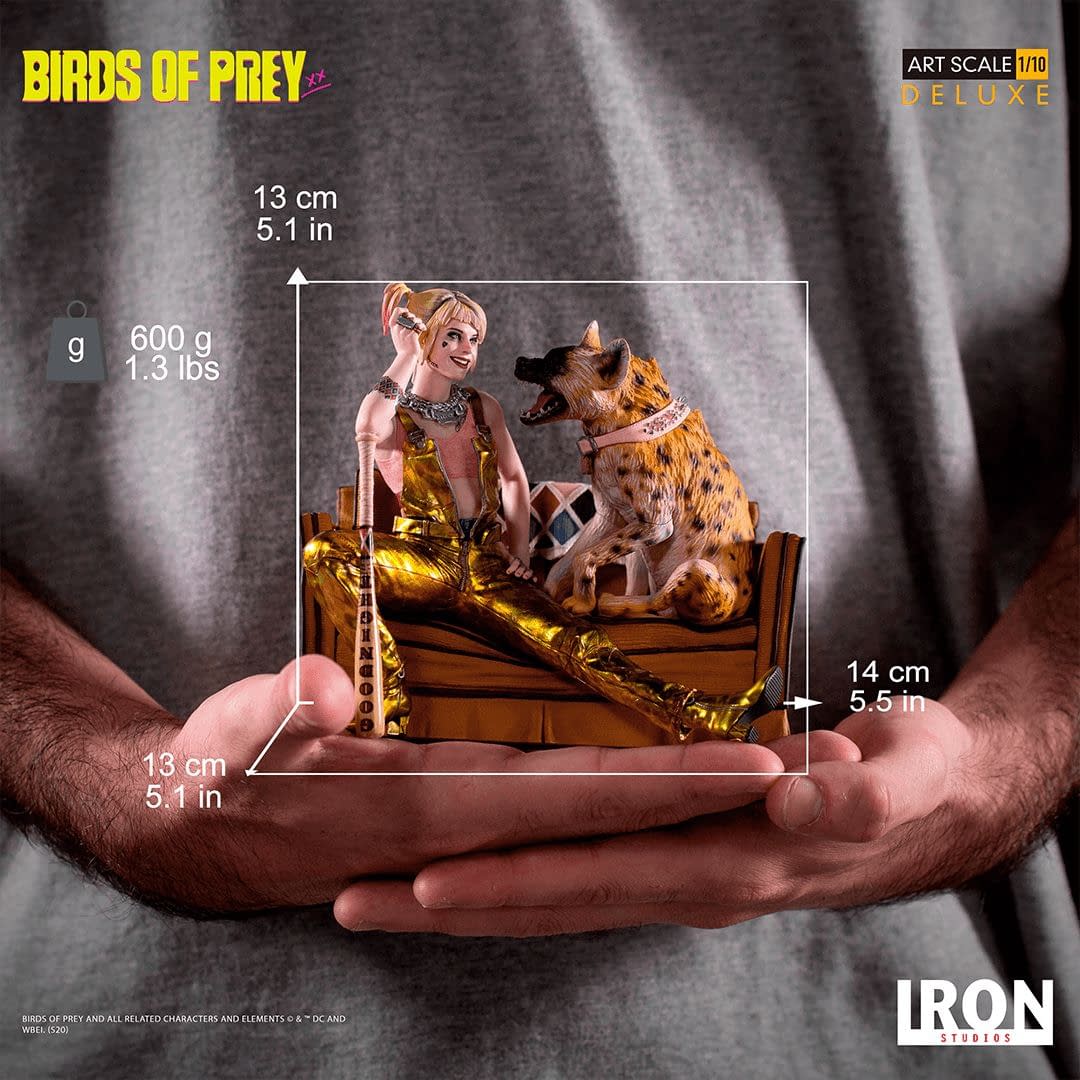 Enjoyed this article? Share it!