Jurassic Park is one of my all time favorite films. Not only does the story still amaze me but the effects are so good they can almost compete with today. The way they use real dinosaur puppets and effects really brings you closer into the world the Michael Crichton wanted to bring to life and the vision of Steven Spielberg brought to life. This time Iron Studios captures some of that magic with their newest Jurassic Park Art Scale Statue. This statue is the scene when the guests jump out of the car after they see something in the field. That something was a sick Triceratops that captivated audiences. This statue does just that as it shows the animal and the wide cast of characters during that scene. This statue is based on original movie references and is hand painted so you will be getting a high quality statue here. This is a statue that any Jurassic Park fan should have in their collection.
The Jurassic Park Triceratops Diorama Statue by Iron Studios will be priced at a whopping $899.99. It is set to release between November and December 2020. Pre-orders for this piece are already live and you can find them located here.
"Your scientists were so preoccupied with whether or not they could, they didn't stop to think if they should."
Triceratops Diorama Deluxe Art Scale 1/10 – Jurassic Park $899.99
DESCRIPTION
Triceratops Diorama Deluxe Art Scale 1/10 – Jurassic Park
License: Jurassic Park
Scale: Art Scale 1/10
Features:
– Limited Edition
– Based on original movie references
– Made in Polystone
– Hand Painted
– Includes base
Product dimensions: 9 in (H) x 29.1 in (W) x 13.8 in (L)
Product Weight: 171.8 lbs
Release schedule: Fourth quarter of 2020
*This item will be shipped from our warehouse in Los Angeles – California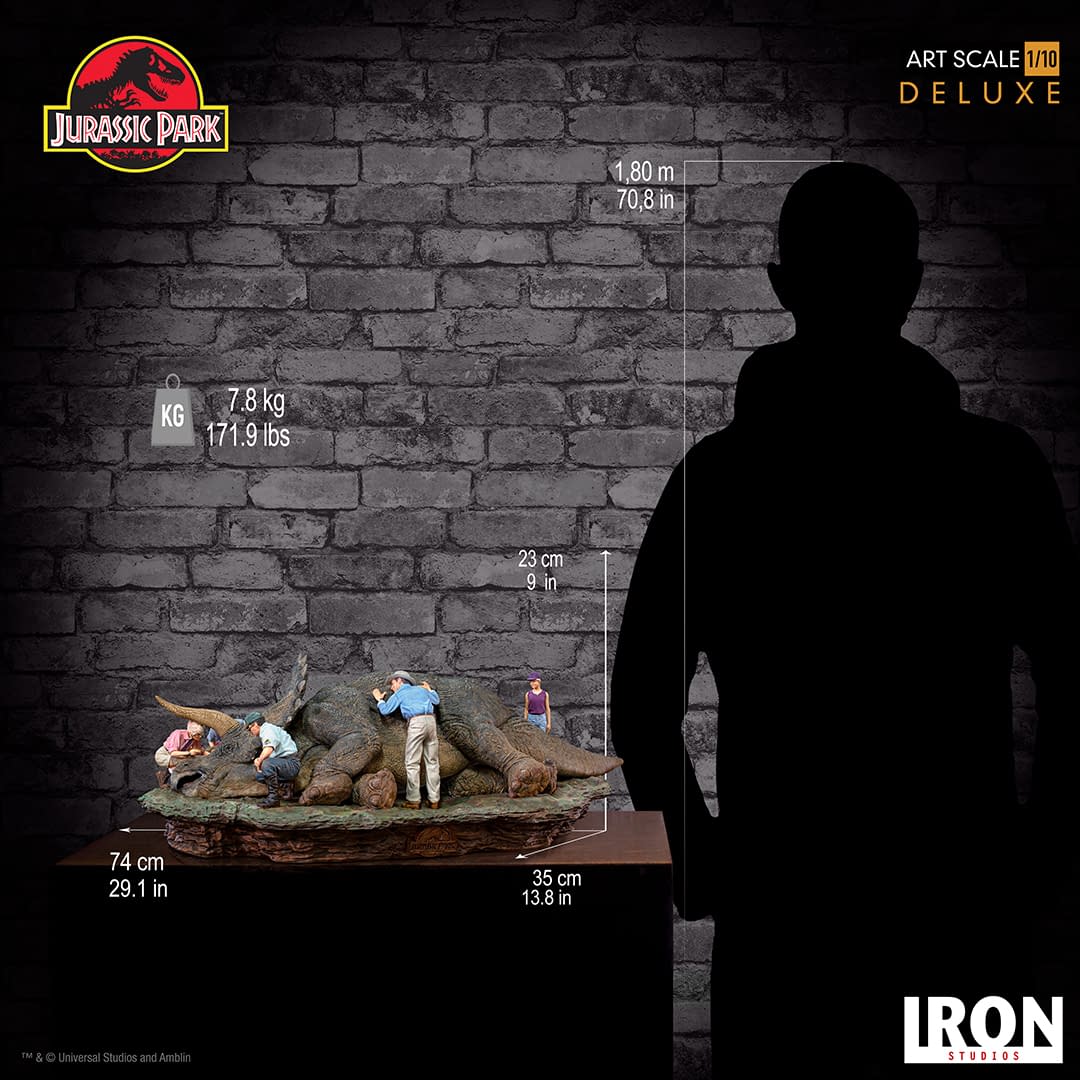 Enjoyed this article? Share it!