New York Toy Fair: McFarlane Toys Spotlights Harry Potter, Fortnite, Game of Thrones, and More!
McFarlane Toys had an interesting build to this year's New York Toy Fair. In the days leading up to the show, they dropped three bombshell announcements into the world of figure collecting by letting the world know that they now have the license to produce action figures based on Harry Potter, Mortal Kombat, and most intriguing, DC Comics characters. While not much is known about what they will do with the DC license, as they just found out a few days ago and the new figures won't be out until 2020, we can confirm Todd McFarlane himself will be heavily involved, and the figures will be in 6-inch and 12-inch scale. They will also feature 22 points of articulation, matching the new articulations used in their Fortnite figures.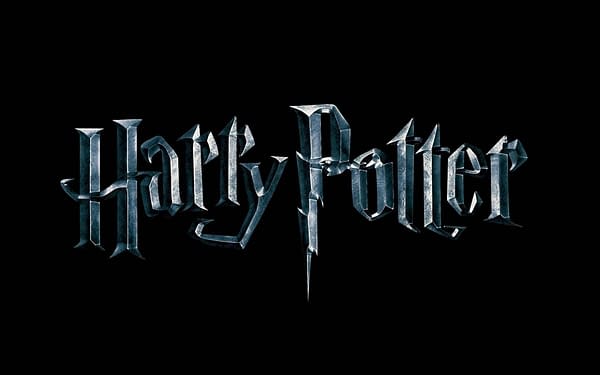 We also got a first look at their Harry Potter figures. While no photos or video were allowed on these, I can tell you that they look incredible. They are coming in window box packaging, and each of our trinity of heroes–Harry, Ron, and Hermione–will come packaging with their respective patronus for the first time ever, along with their wands. Voldemort will have a soft goods robe, and instead of a patronus comes packaged with an articulated Nagini. All four will be 22 points of articulation as well. Beasts will also be in the line, and we got a good look at Buckbeak. Buckbeak will be articulated like the dragons in the Game of Thrones line, and come with a display stand to mimic flight. This is going to be one special line of figures folks.
Speaking of the Game of Thrones line, these look incredible. Packaged samples of their first wave were on display, including the Night King, Jon Snow, Arya Stark, and Daenerys Targaryen. Two dragons will also be available, although Drogon will be available at a later date than the rest of the figures in April.
Cuphead is joining the construction sets line from McFarlane Toys, featuring three sets to start along with a line of blind box figures as well. The box design for these is really neat too, it was created by the Cuphead people specifically for these sets.
The sports lines continue strong, as more MLB, NFL, and NBA figures are on the way. This Cleveland native is pretty amped for a Baker Mayfield figure to get here as fast as possible.
New figures were also shown to be coming in the popular Borderlands and Call of Duty lines, along with previews for announced lines Hollow Knight, Elder Scrolls, Fallout, and Doom. Fallout will not see the light of day until next year, and the Doom Slayer figure is slated to come with two weapons. If successful, they hope to do more figures, including beasts and demons.
While they teased the packaging, no Mortal Kombat figures were on display. What they did confirm is that the first two figures will be Scorpion and Sub-Zero from the upcoming Mortal Kombat 11. McFarlane Toys also confirmed that they can make whatever figures they want from any Mortal Kombat game, so the sky will be the limit here Kombat fans.
The new Magic Dance Jareth figure from Labyrinth was on display, looking freakishly good, and including the goblin he kicks! Also teased but not shown was their new season three Stranger Things figures. All they would confirm is that they are doing them, and the first two would be Hopper and Eleven.
Anime fans wait with bated breath for their upcoming My Hero Academia and One Punch Man figures. Fully articulated using their new 22 point guidelines, these will be the definitive MHA figures on the market from the sculpts on display.
Of course, the biggest displays were saved for Fortnite. They have many, many new figures on the way, and they like to stay up to date and such by releasing figures at the same time the game has new seasons debut. Also coming to the line are vehicles, like the awesome glider pack! Or the quadcrasher! Or the shopping cart? Yep, a shopping cart! They also had the first two bigger scale figures on display, along with a new giant role play item: a slurp hammer.
Check out some of the other items they had on display at the booth below.