Mondo Releasing Four New Universal Monsters Tiki Mugs
Mondo is offering four new glazeways on their popular Universal Monsters Tiki Mugs. Available now, the four mugs feature the Creature Form the Black Lagoon, The Mummy, The Red Masque of Death from The Phantom of the Opera, and the Wolf Man. Mondo is also running a deal from today though June 4th, where if you buy two items from their Universal Monsters collection, you can get free shipping. Not a bad deal, especially if you are ordering tiki mugs. You can check out all four of the mugs below.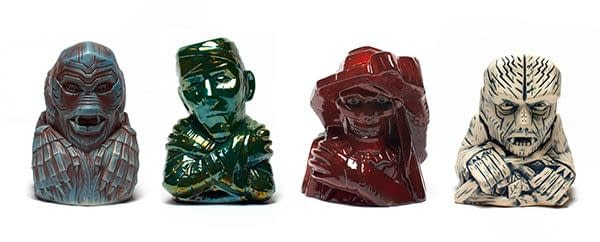 Mondo Universal Monsters Tiki Mugs Details
"The titans of terror, the sultans of spook, the most famous of all of filmland's monsters – they're the Universal Monsters, a film series that originated in glorious monochrome ninety years ago. For nearly a century these films have shaped our understanding of the characters and archetypes, and we're proud to have worked on products spanning the many denizens of that gothic, black & white dark universe.
This week we have four new arrivals to tell you about – brand-new glazeways of our Universal Monsters Tiki Mugs – and we're celebrating with a ghoulishly great offer: from May 28th through June 4th, purchase any two items from our Universal Monsters Collection and get free shipping.*"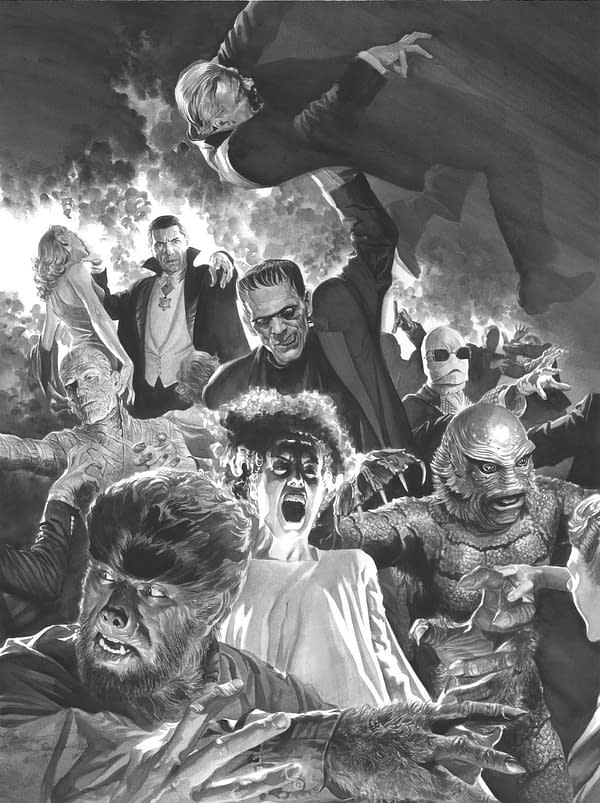 Out of the four, by far my favorite is The Wolf Man. The blues against the white figure look pretty epic. Each mug stands at about 6.5 inches tall and holds about 16 oz of liquid. As tiki mug popularity continues to explode, Mondo continues to up their game and be at the forefront of the boom. Their mugs continue to be the gold standard in the hobby, and with such a diverse line-up of licenses to choose from, they will continue to be. You can order from their tiki mugs right here.