"Mortal Kombat XI" Gets Two New Figures from McFarlane Toys
Mortal Kombat XI was released this year and has people reignited their love of the Kombat. One of the coolest features in this iconic fighting game is the costume select and seeing our favorite characters kick ass in some new threads. McFarlane Toys brings some of those beautiful costumes alive with two of their newest Mortal Komvat XI figures. First, we have the famous action star, Johnny Cage and he is sporting the "Hollywood Hunk" skin seen from the game. He is highly detailed and comes with a nice set of accesories. He is priced at $19.99 and is set to release in the first quarter of 2020. Pre-order for the Mortal Kombat XI Johnny Cage is already live and located here.
"I hear I'm the one who takes down Shinnok."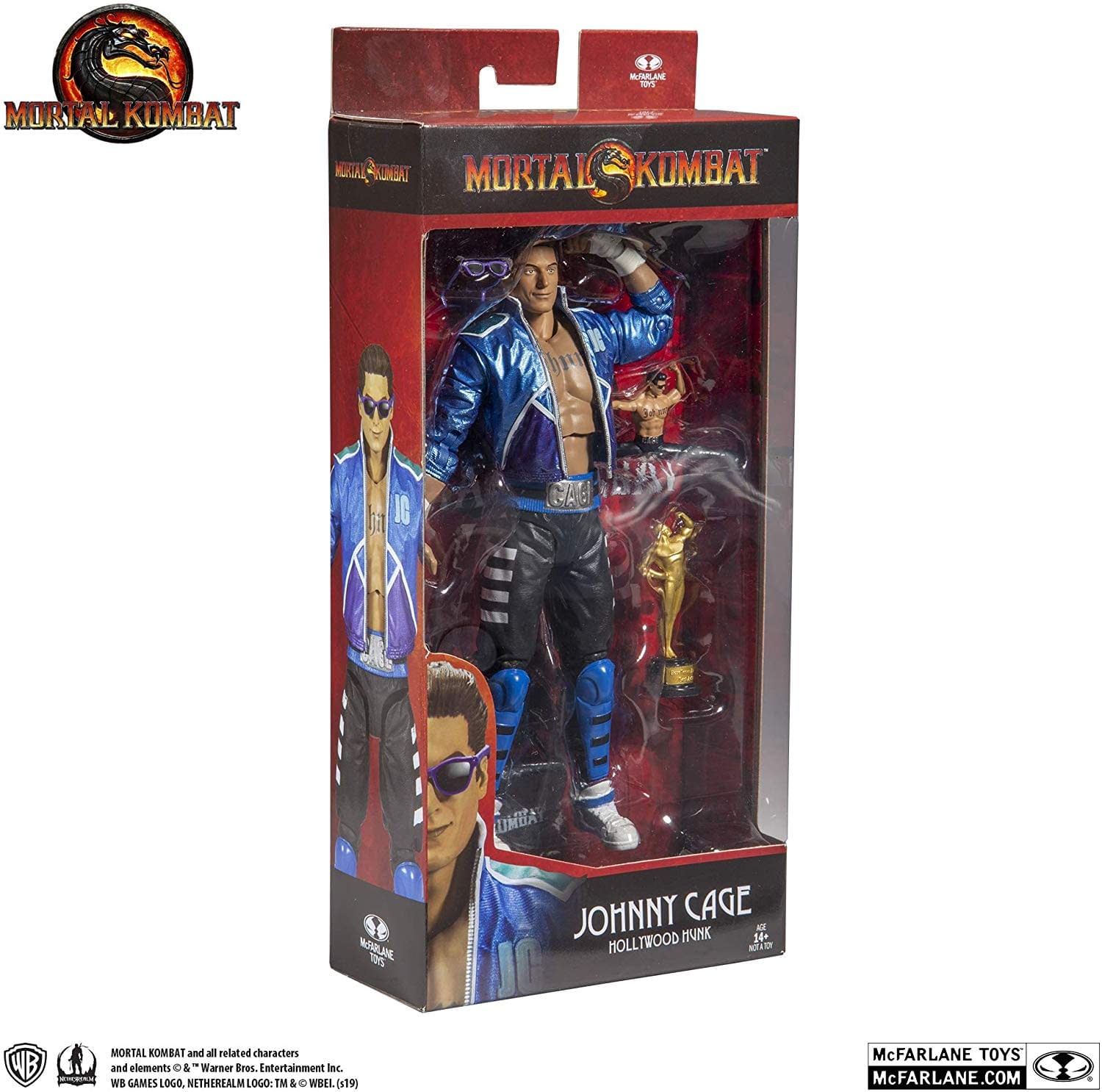 Mortal Kombat XI Johnny Cage Action Figure
Johnny Cage is an action movie star and martial artist in the Mortal Kombat fighting game series. He is one of the seven original characters, debuting in the first Mortal Kombat arcade game, and remains one of the most popular characters in the franchise to date.
Product Features
7 inch (17.78cm) scale
Made of plastic
Designed with ultra articulation with 22 moving parts
Figure showcased in Mortal Kombat themed window box packaging
Features Johnny Cage in his 'Hollywood Hunk" skin featured in the Mortal Kombat 11 Video Game
Box Contents
Johnny Cage figure
Sunglasses
Best actor award trophy
Miniature Johnny Cage figure
Base
Following Johnny Cage, we will be getting the lighting master himself, Raiden. He is featuring the "Merciless Guardian" skin also seen in Mortal Kombat XI and it suits him perfectly. Raiden comes with a staff, two lightning effects and a set of interchangeable hands. The colors on this figure are just sublime and it would look even better displayed out on any Mortal Kombat fans shelf. The Raiden figure from McFarlane Toys is also priced ar $19.99 and is set to drop in the first quarter of 2020 too. Pre-order is already set up and you can lock down your figure here.
"You would do well to be quiet."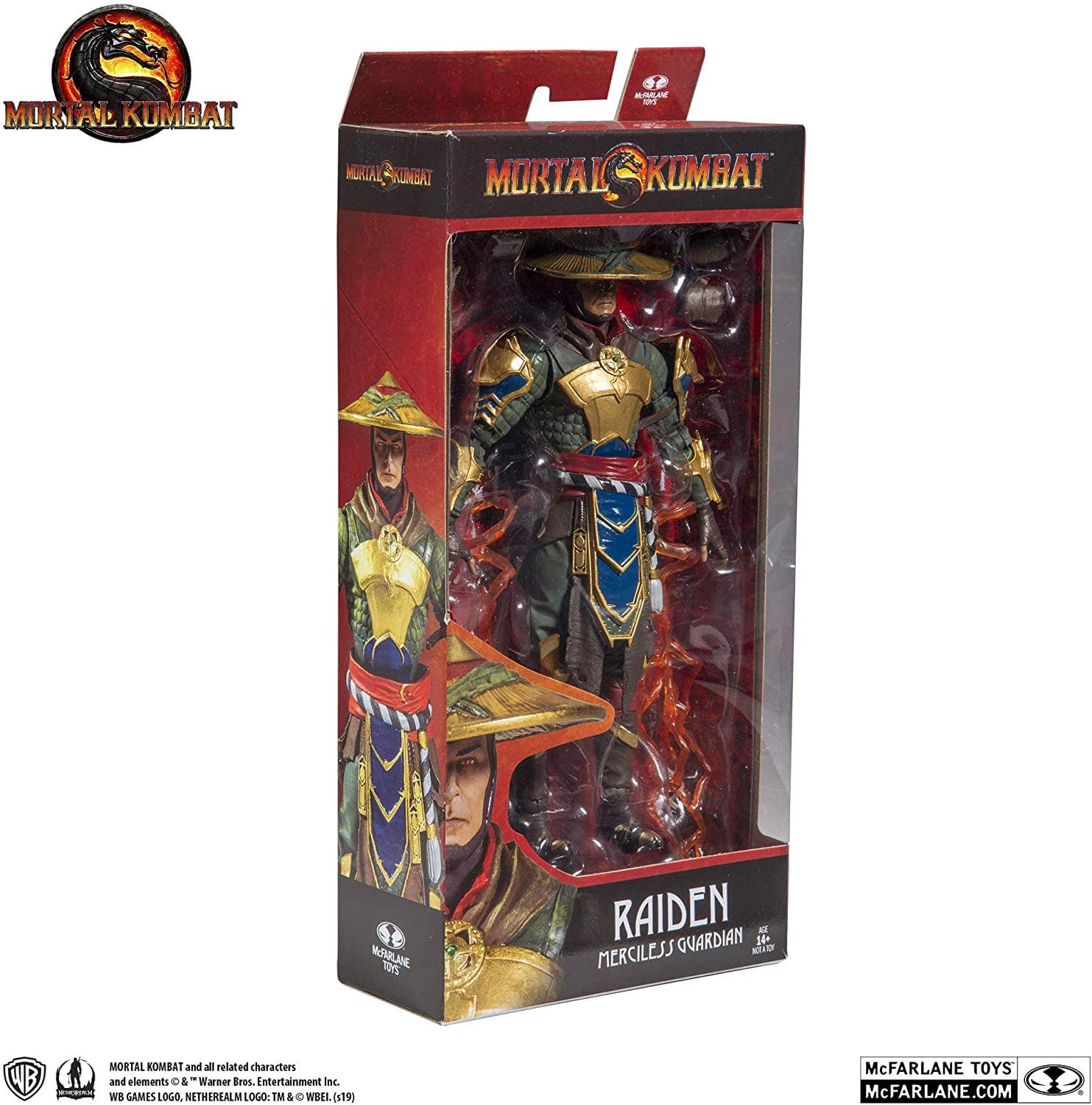 Mortal Kombat XI Raiden Action Figure
Raiden, one of the few original characters in the first Mortal Kombat game, is one to have appeared in every generation of Mortal Kombat games as a playable character.
Product Features
7 inch (17.78cm) scale
Made of plastic
Designed with ultra articulation with 22 moving parts
Figure showcased in Mortal Kombat themed window box packaging
Features Raiden in his 'Merciless Guardian' skin featured in the Mortal Kombat 11 Video Game
Box Contents
Raiden figure
Bonus pair of hands for customizable posing with each accessory
Staff
2 Lightning bolts
Base